COLOUR, SHAPE AND DESIGN EVERYWHERE AND NOT JUST IN THE INTENDED DESIGNS, EVEN THOUGH THE BOATS ARE VERY MUCH DESIGNED.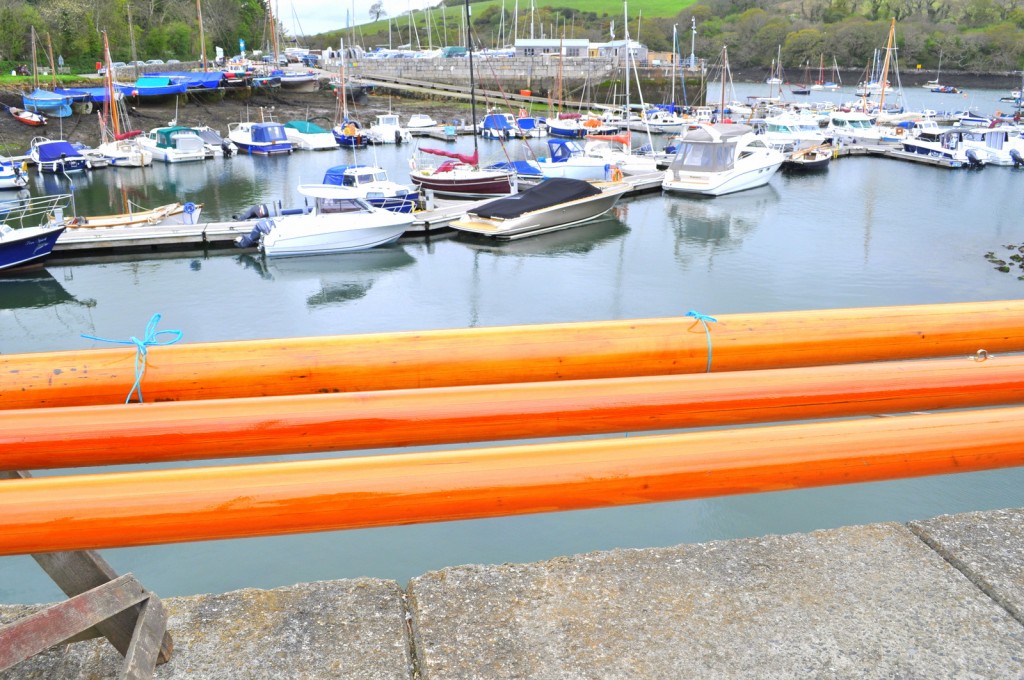 A weekend trip out to Mylor in Cornwall proved to offer a little more excitement than the drizzly weather. Armed with my camera I spotted some picture taking opportunities of designed pieces for which I could see some creative potential in my studio, but not for the same design purpose as that originally intended. Even on a dull day the sailing boat masts, coated in a water proof varnish, adopted a warm tangerine glow against the back drop of serene greys and soft blues. The varnish is used for practicality amongst the sailing fraternity, but having given up that pastime I now look at boats for the colours, shapes and patterns that are made by the structures and reflections. Back in my studio I then turn these into colourful and graphical patterns that reveal hidden designs found in industrial type structures.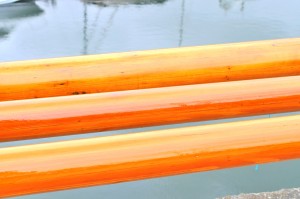 The masts were balanced between two benches, left to dry in the spring air. They were precariously close to the water side, I guess making way for passing pedestrians, but creating a photo opportunity for happy snappers, like me.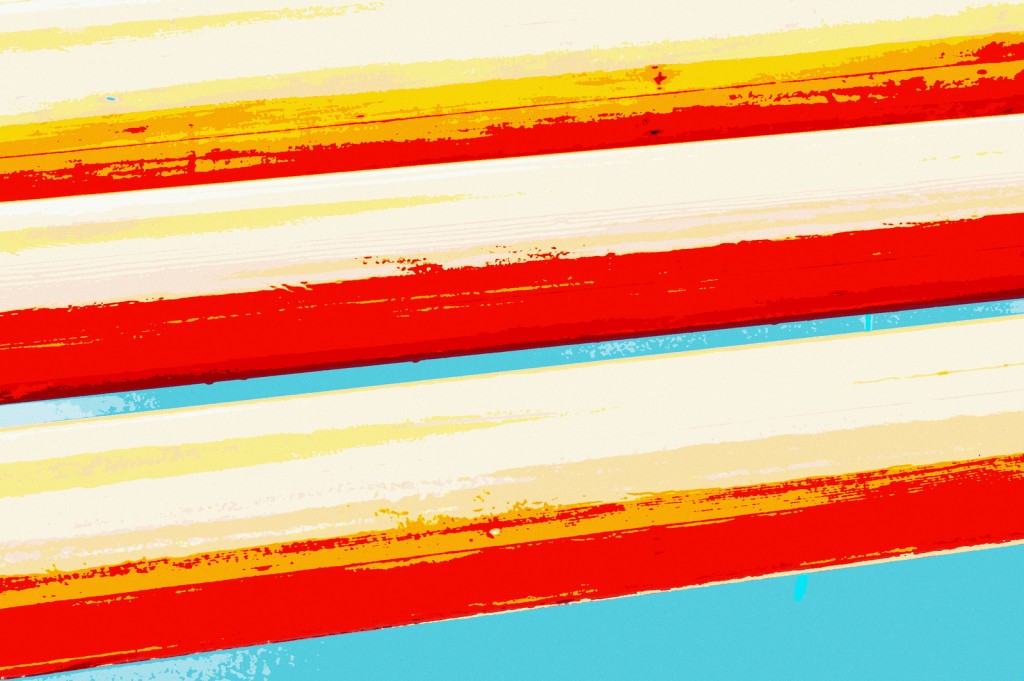 Once home I began the design magic and straight away a simple colour adjustment adding stronger oranges and blues turned a dull picture into one reminiscent of beaches and sea. I just kept on experimenting creating patterns in a range of colours and imagery; some of which can be seen here: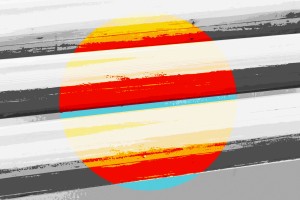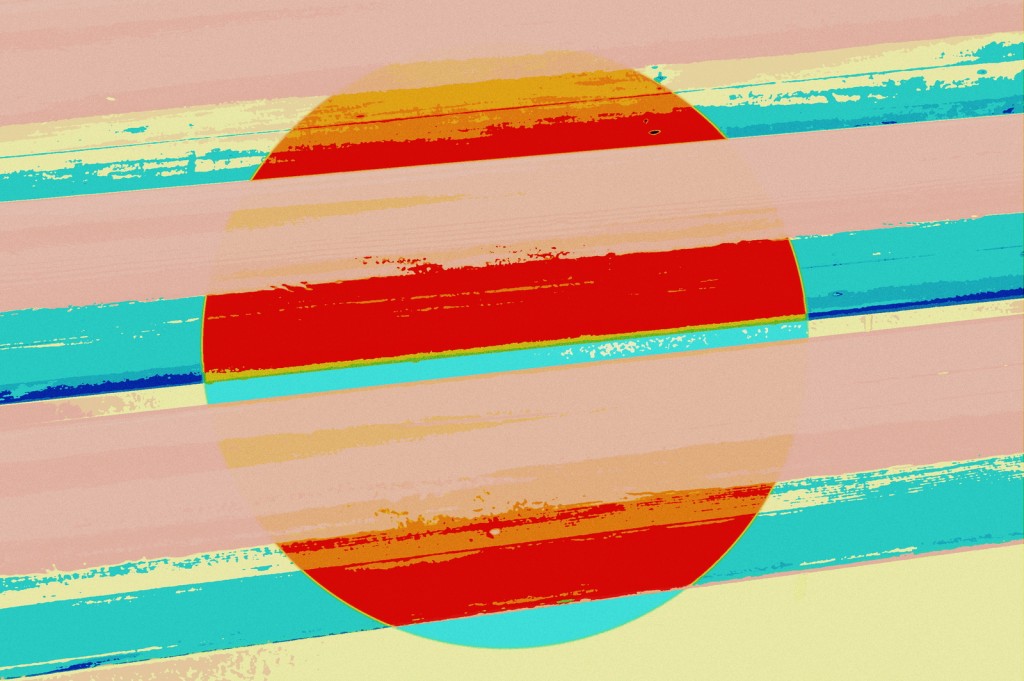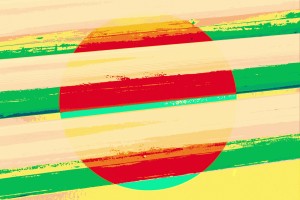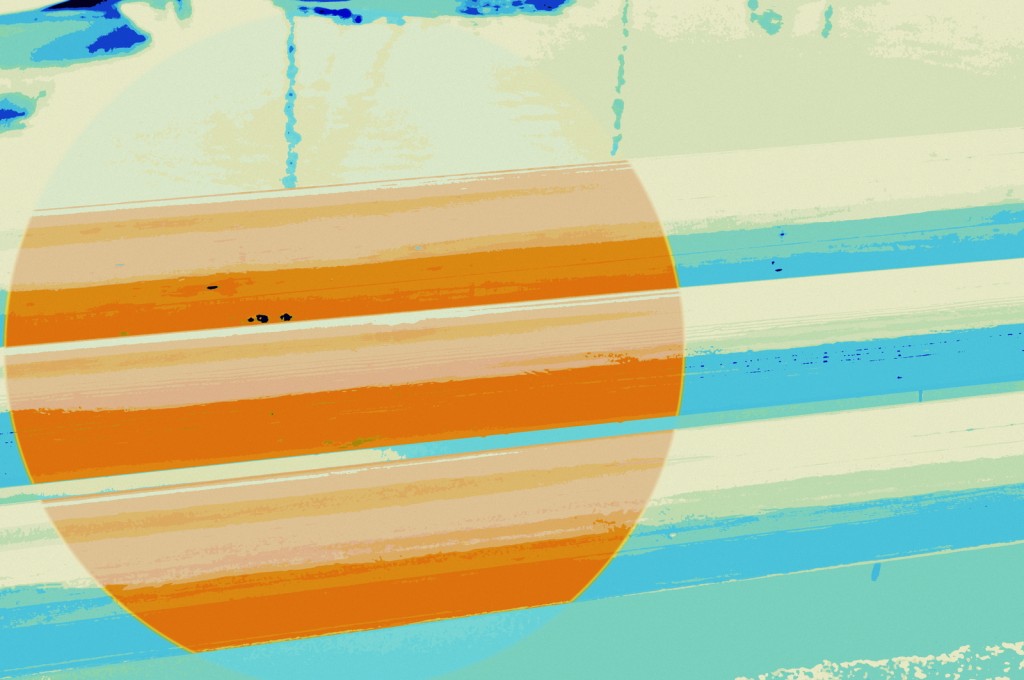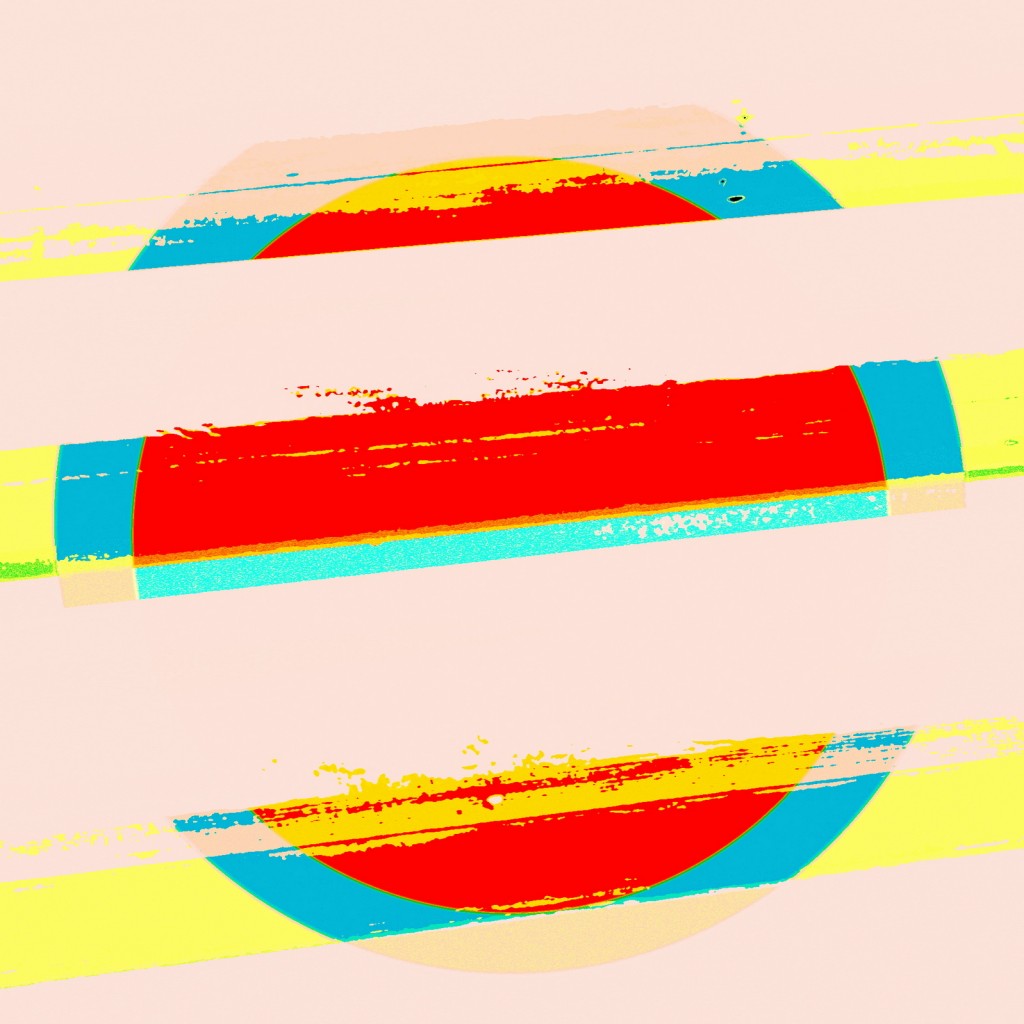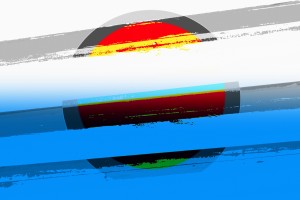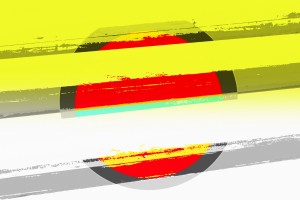 And then I combined the latter two images. A graphical abstract print evolved with the impression of a setting sun.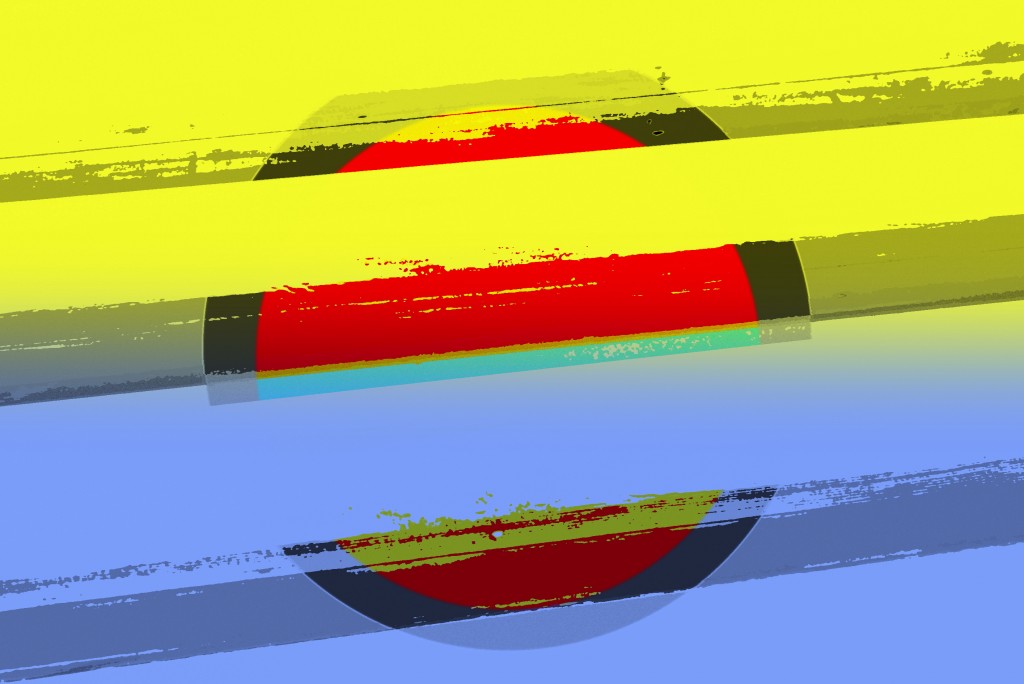 The sun is disappearing into the sea creating a vibrant and bold landscape and a colourful, modern print. And it all began with a quick snapshot! x
---