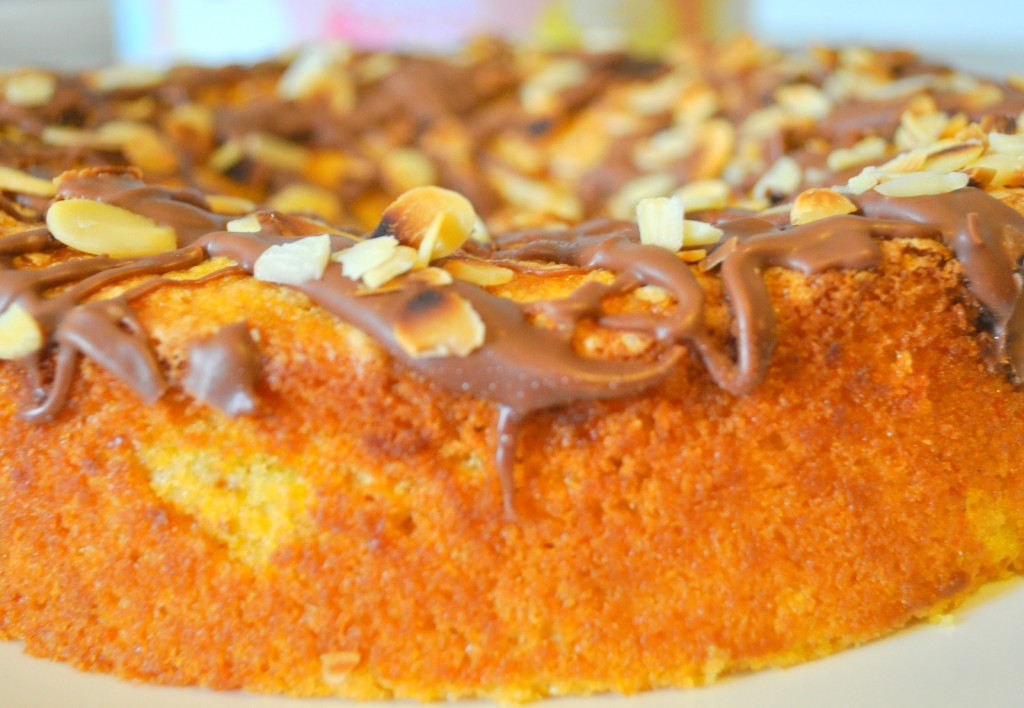 A DELICIOUSLY MOIST CAKE THAT COULD ALSO BE A PUDDING AND DESERVES A PLACE ON EVERY TABLE!
I have not yet come across anyone who does not like this cake, quite a statement but it is true.It is a bake that can be presented for many occasions; an afternoon treat for when the kids come home from school, a birthday surprise for someone special, a great dessert with a dollop of cream for a wonderful dinner party finale, or out in the garden for summer tea with a scoop or two of ice cream. The longer it is baked the more cakey it becomes; accordingly the less it is baked the more torte like it becomes and will subsequently create a well in which the cream can puddle. And what is the trick that makes it so moreish? The boiling of the orange.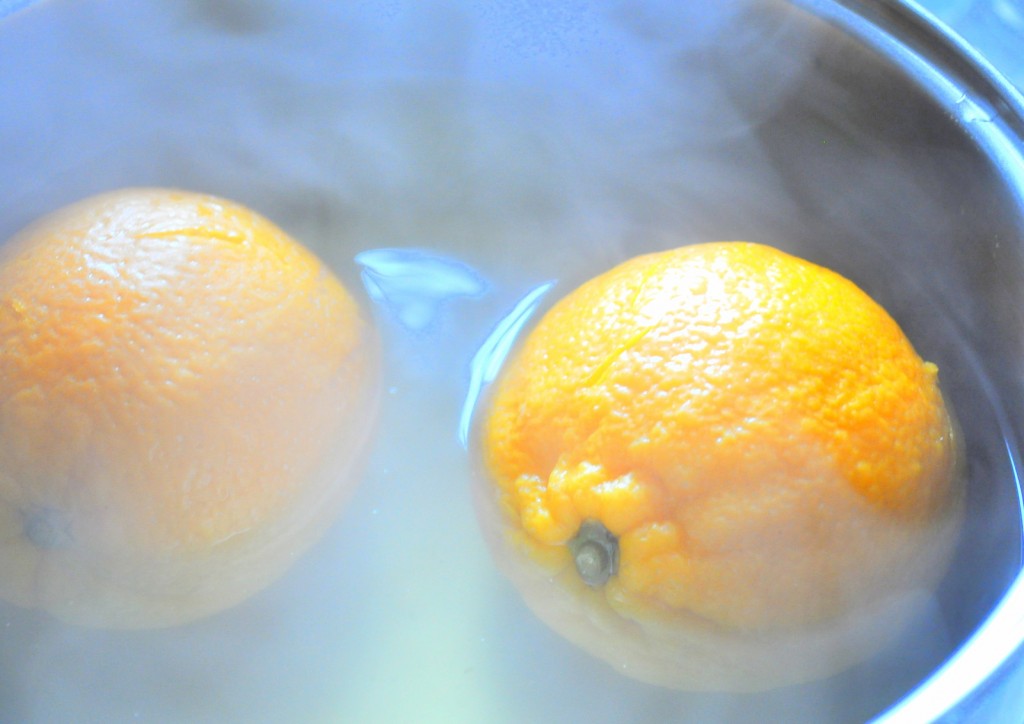 To make this scrumptious cake you will need:
a greased and lined 20cm (8in.) cake tin, preferably loose bottomed or springform
1 large orange
3 large eggs
225g (8oz) golden caster sugar
120g (4oz) ground almonds
150g (5oz) self raising flour
1/2 level tsp baking powder
100g (3.5oz) milk chocolate (dark if you prefer a richer flavour)
50g (2oz) flaked almonds
Pre-heat the oven to 180°C (160°C fan oven) mark 4.
Put the whole orange, that is right, every bit of the orange goes into a saucepan and is covered with water. Bring to the boil and simmer for at least one hour. It should be very soft when a knife is inserted. Remove from the heat and allow to cool. When cooled cut in half and remove any pips and place all, peel, pith and flesh of the orange into a blender or food processor and whiz to make a smooth puree.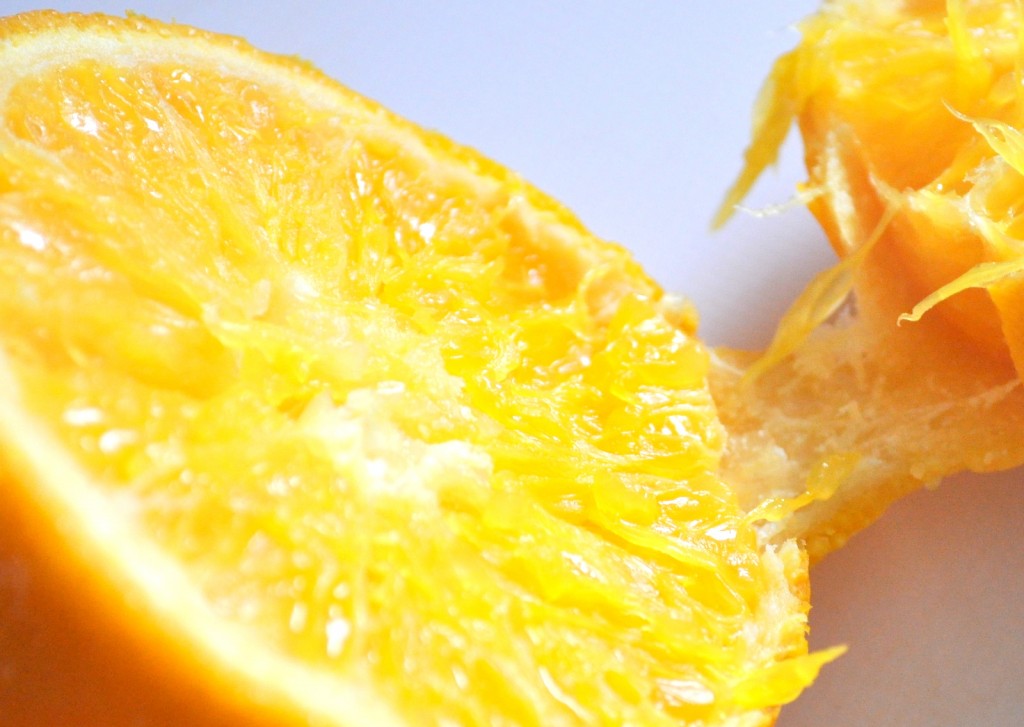 Now, or you could do this whilst the orange is cooling, place the eggs and sugar in a bowl and whisk together until thick and creamy, about 5 minutes with an electric mixer. Next fold in the almonds, flour and baking powder, followed by the orange puree. Spoon the cake mixture into the prepared cake tin and bake for approximately 40 minutes. The cake should  be springy to the touch and a skewer, when inserted, should come out clean. Leave in slightly longer for the bake to be more like a cake. In this instance it will have visibly risen more and be firmer to the touch and the skewer will come out dry.
Leave the cake in the tin to cool. Whilst the cake cools break the chocolate into a small heatproof bowl and place it over a pan of gently simmering water until the chocolate has melted. Spread the flaked almonds on a baking tray and pop under a grill until lightly golden, or darker if you prefer a more toasty flavour.
Once the cake has cooled remove carefully from the tin and place onto a serving plate, drizzle over the cake to make your desired pattern and scatter the flaked almonds over to set into the chocolate as it hardens.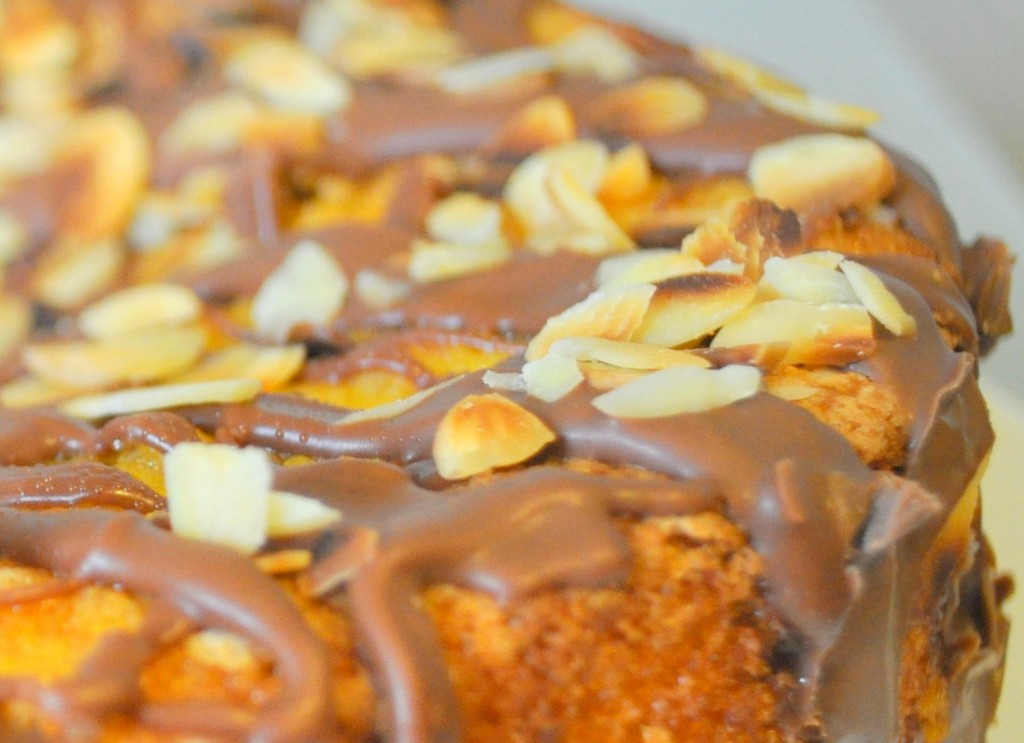 You can either serve this immediately, in which case the chocolate will be softer and more like a sauce, in fact you could serve it with a chocolate sauce rather than coat the cake with chocolate and then scatter the almonds over the top and serve with ice cream, or allow the chocolate to set for eating later, unless the temptation is too great and it is devoured in the meantime!
But, if you do need to keep it, it keeps very well in a cake tin for up to a week. It can be kept in the fridge for longer and freezes very well, just remember to thaw it thoroughly before consuming.
Easily serves 10.
All you have to do now is find a knife, a cake fork or spoon and add whatever you like: clotted cream, whipped cream, pouring cream, a Cointreau or Amaretto flavoured cream, crème fraiche, Greek yoghurt, vanilla or chocolate ice cream or even custard
Tuck in! x
---