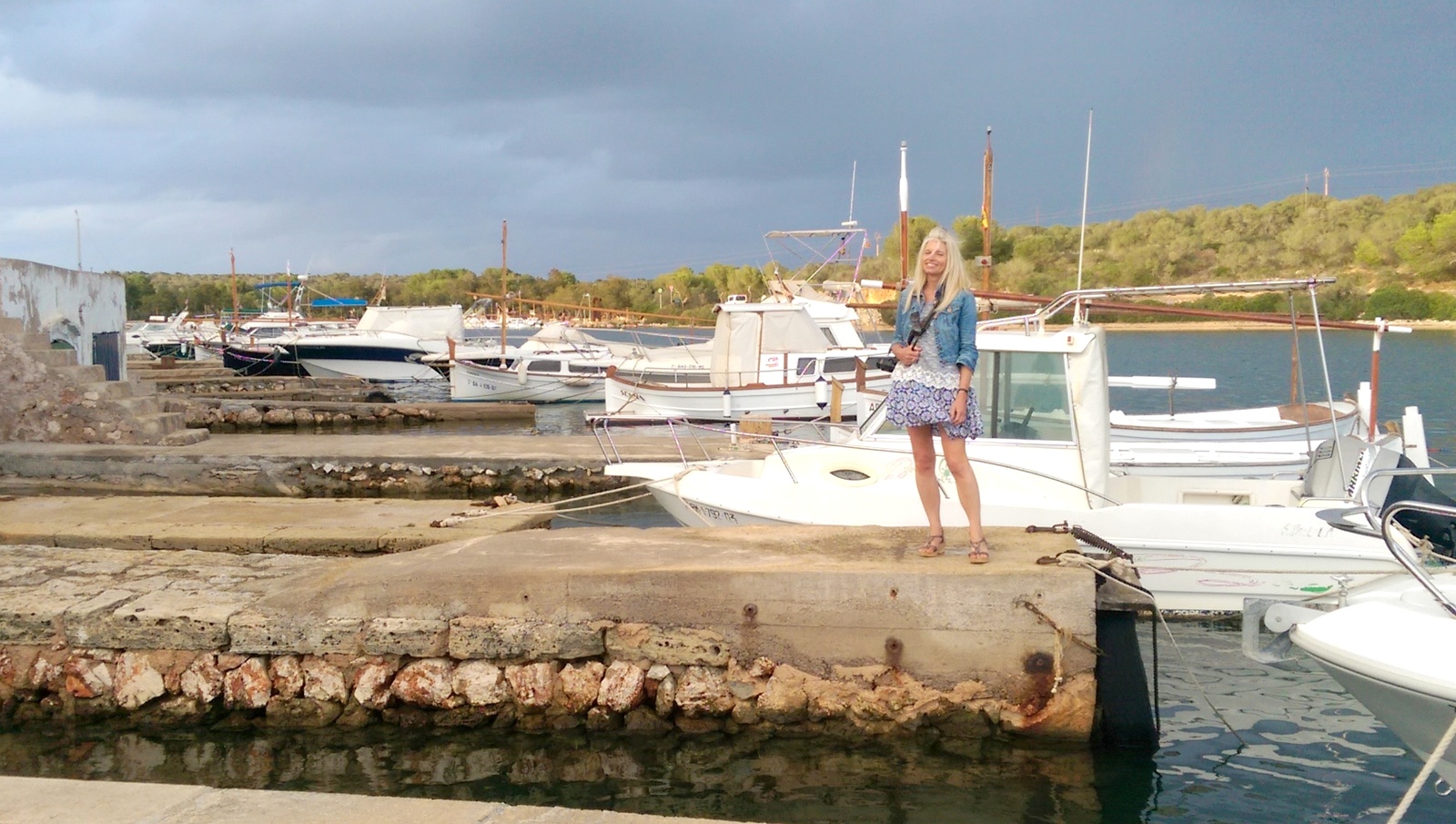 I have been away – yes I managed to escape from the children and fly off to the warmth of Mallorca, or should I spell it Majorca, what ever the spelling the pronunciation is always the same … the two 'lls' and the 'j' both become a 'y' and we say 'Mayorca' – but don't ever spell it this way! I have done a little detective work on this and lots of reasons appear to be given for the two different spellings and I am not sure which to believe – I am always happy to hear from anyone who actually knows what this is all about – but for now I am sticking with the spelling 'Mallorca'; the one with two 'l's' as I believe that to be the correct spelling in Catalan and Mallorca is Catalan after all – or is it? Anyway we'll leave this conundrum well alone for now because I just want to share with you my wonderful experience of this wonderful Balearic island. And just in case you did not know – Mallorca is one of the Balearic islands just off the east coast of Spain across the water from Catalan country. Yes we are back to the Catalan association and If I am not careful I will be entering another debate over the languages of Spain and Catalan, but as I don't want to entertain this I'll swiftly move on….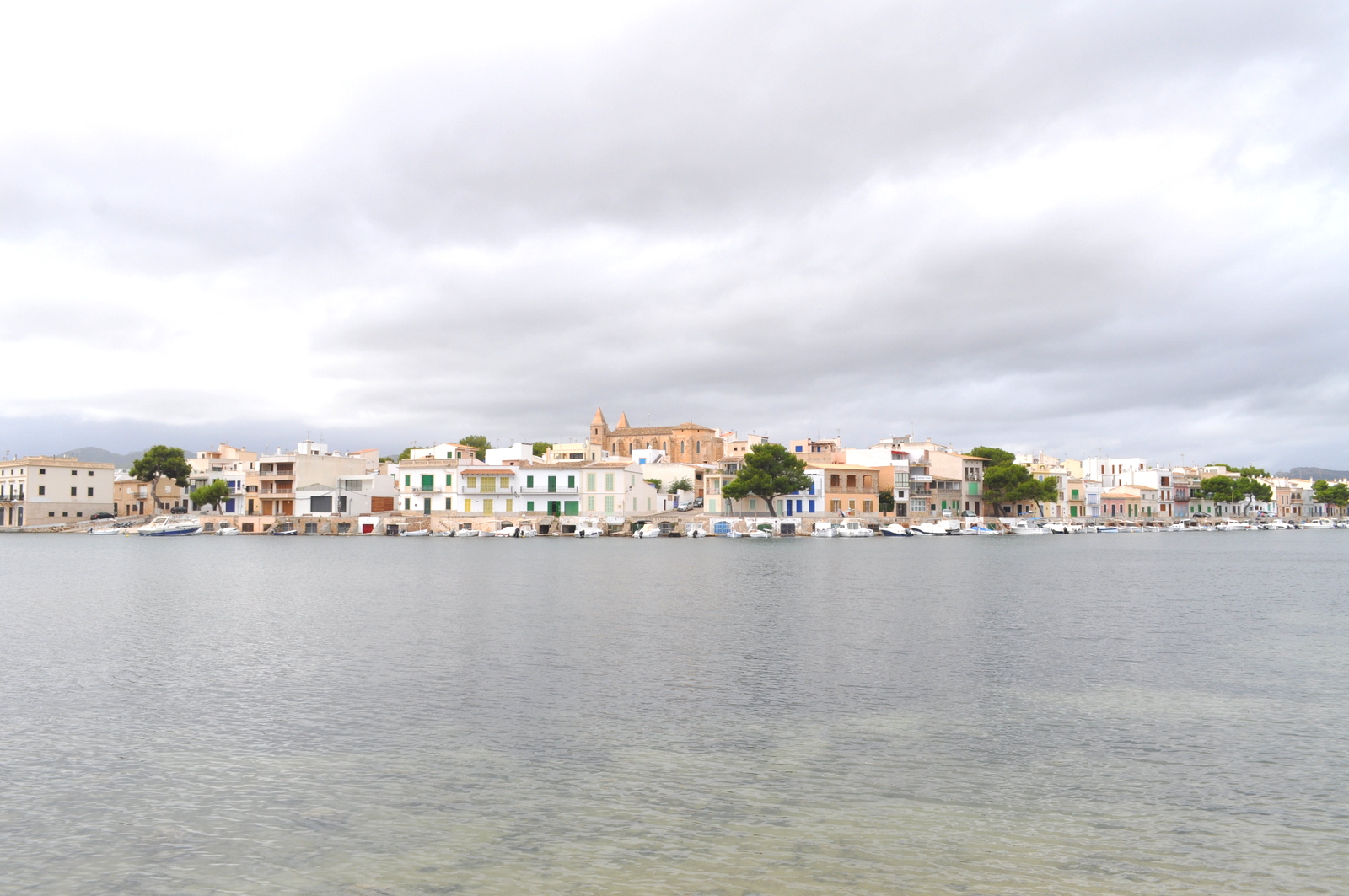 The beautiful old fishing village of Portocolom, Mallorca – I wish I could keep it a secret!
… I am very lucky that I already live in the beautiful county of Cornwall in England. But sometimes it just does not matter how lucky you are living in such a wonderful place it is always good to get away and have a change of scenery – still beautiful scenery of course! And I wanted to take in a little art and culture of Mallorca which has been so underrated for far too long. Even though I like the beach I could not describe myself as a beach girl and whilst there are some fantastic beaches and calas on the island it is also known for its artists – Salvador Dali and Joan Miro being two – architecture and unspoilt landscapes.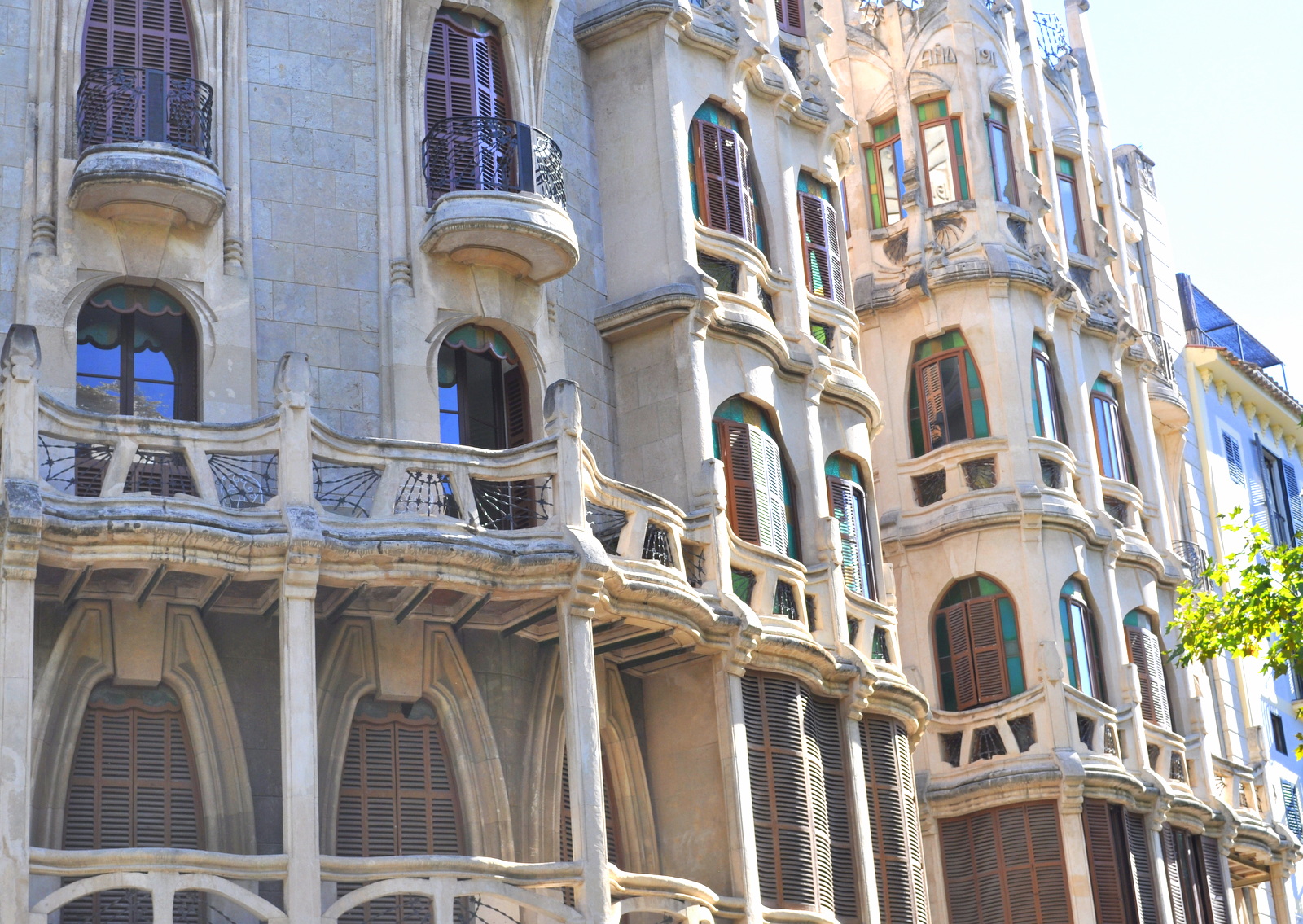 Gaudi influenced design (above) and more typical Mallorcan style of the Palais des Rois de Majorque (below)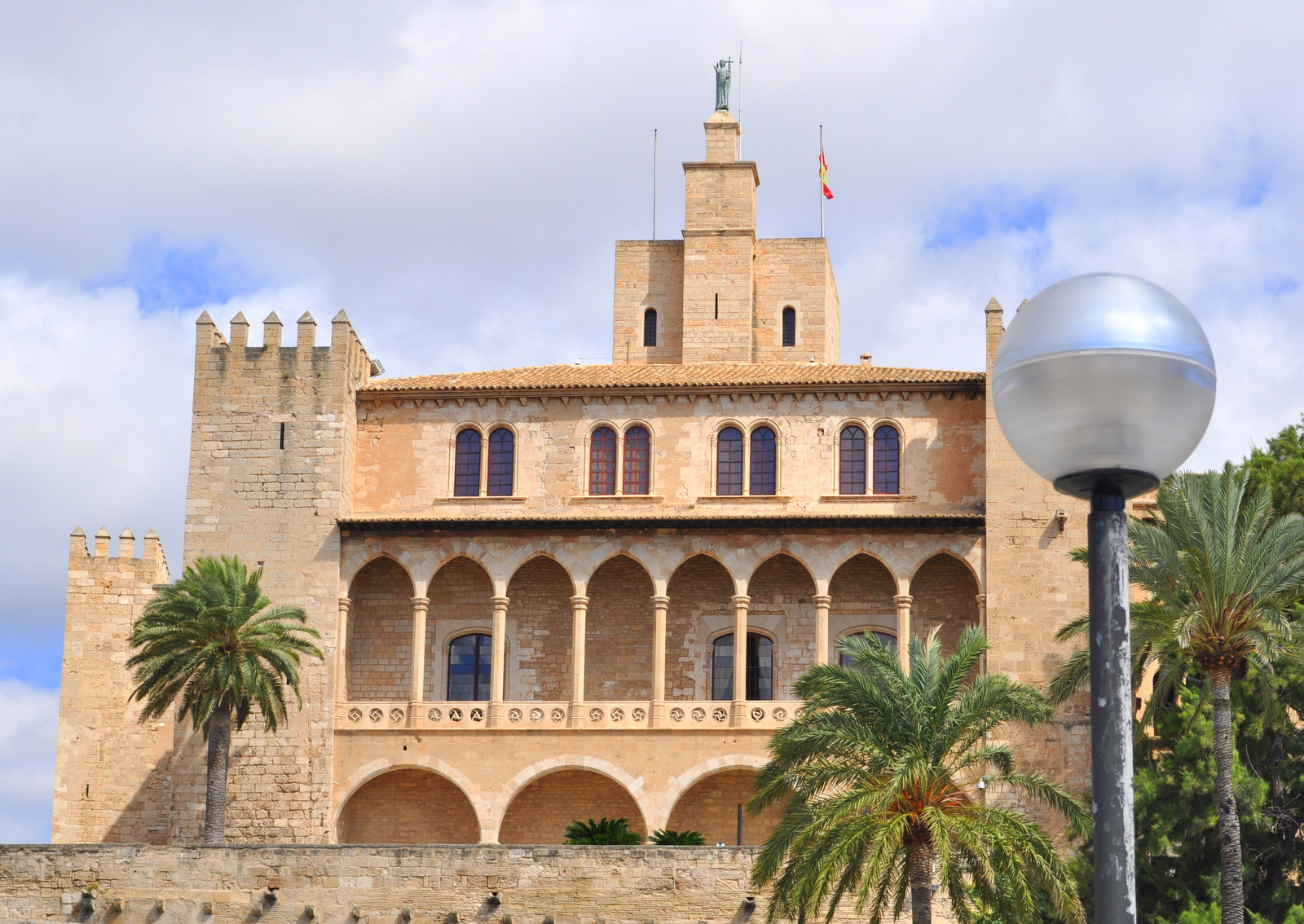 The flight was a challenge – as for the first time I was flying with cabin luggage only and just how does a girl manage with a bag just 50x40x20cm? I decanted my creams, lip gloss and perfume, left behind the manicure set and shared the toothpaste, shampoo, after sun and sun cream (small tube only) with the main man's bag – not that he knew. I let him pack his two shirts, one pair of shorts, one pair of trousers, two pairs of pants and two pairs of socks (he assured me he planned on doing some washing whilst we were away!). And then, when he was not looking, I slipped in a few things of mine, namely the camera and its attachments, hair drier, beach towels … there was definitely going to be no room in my miniscule bag. I had clothes – just a few bits and pieces – shoes, magazines and a handbag to pack in mine! The airline we were flying with stipulated … strictly one bag only to board. To cut a long and tedious story short … we made it through security and the flight and before we knew it we were jumping into a taxi at Palma airport without having to wait for hold luggage. All I can say is that I am hooked on cabin luggage only; and do you know … I still took too much!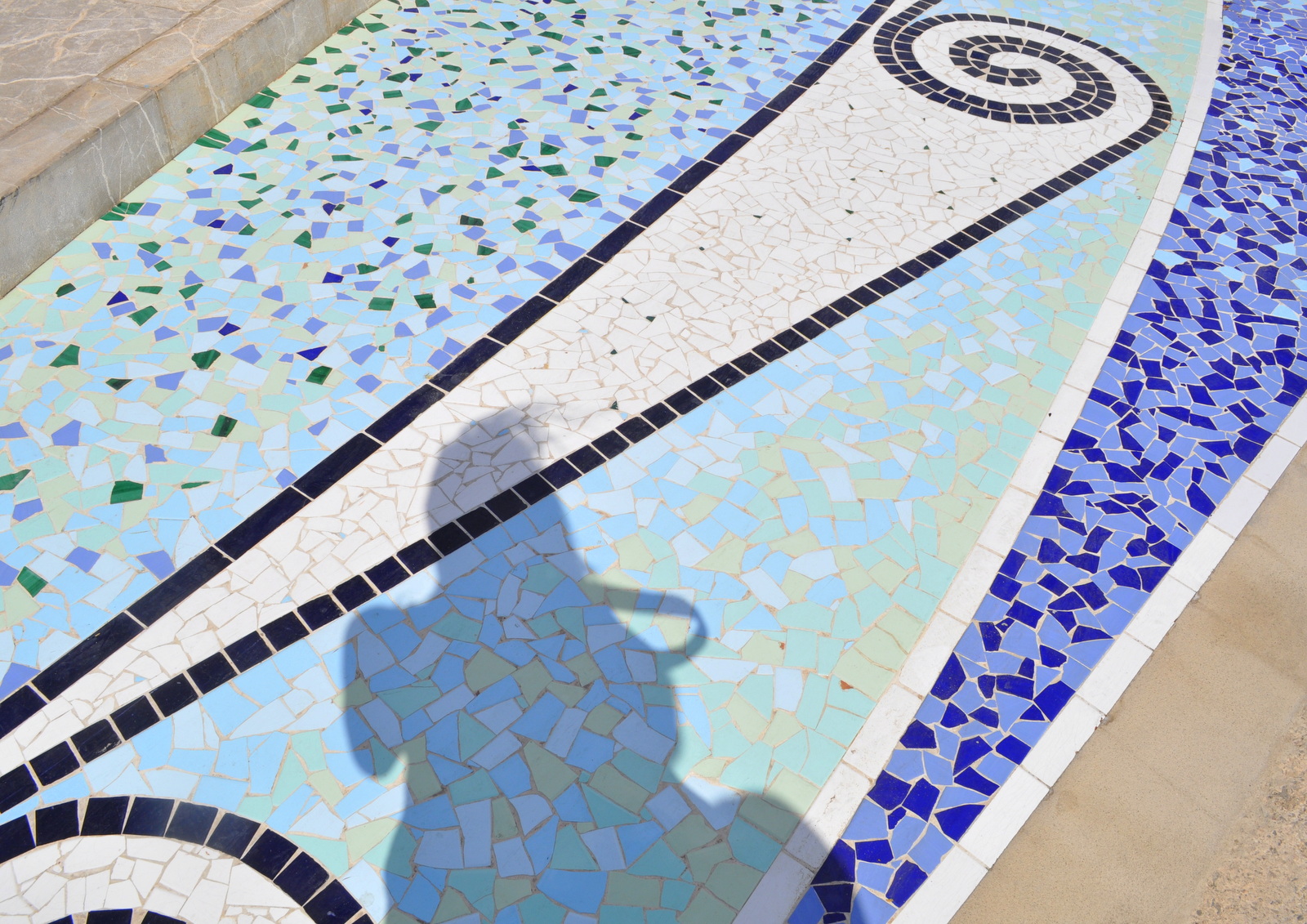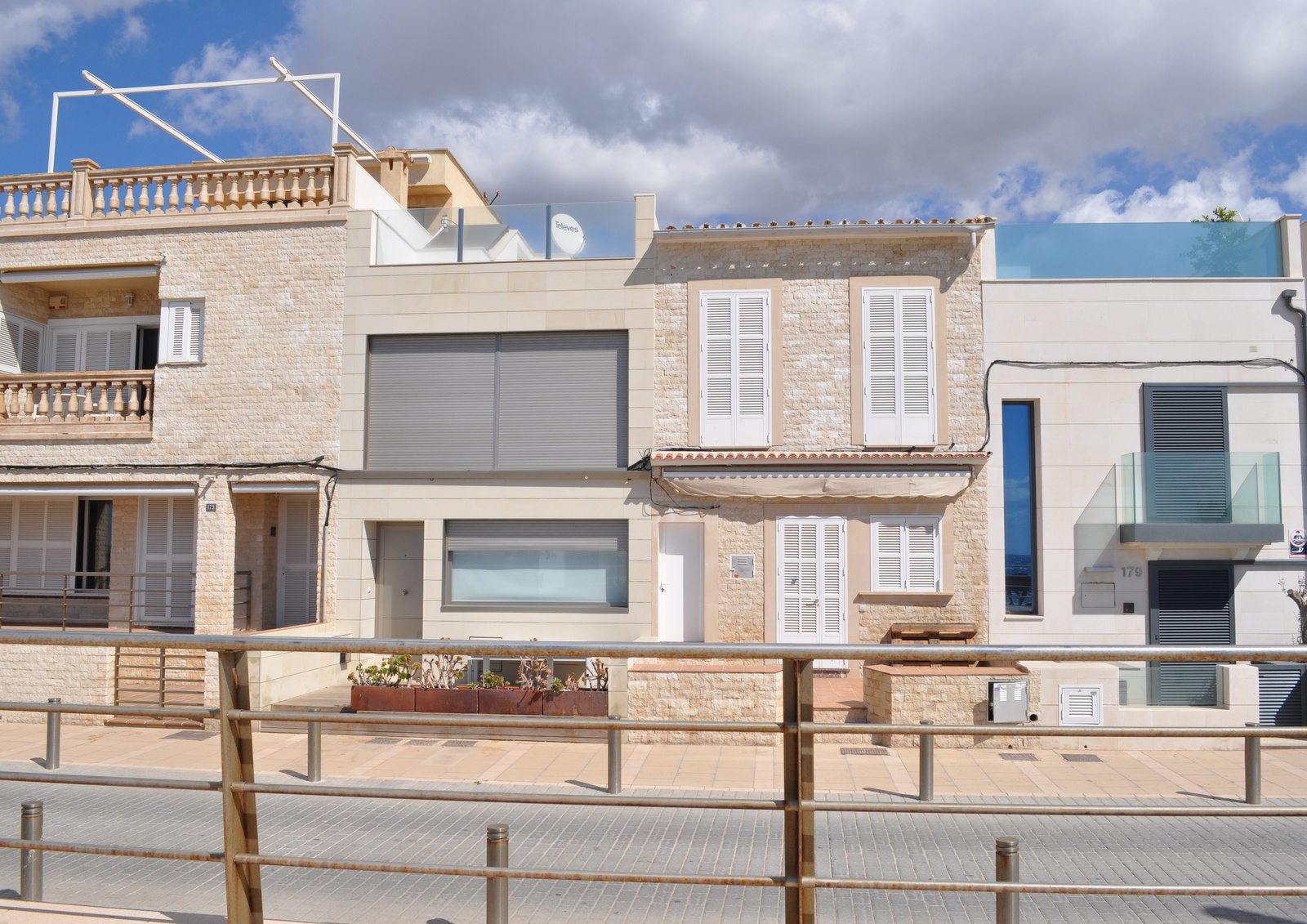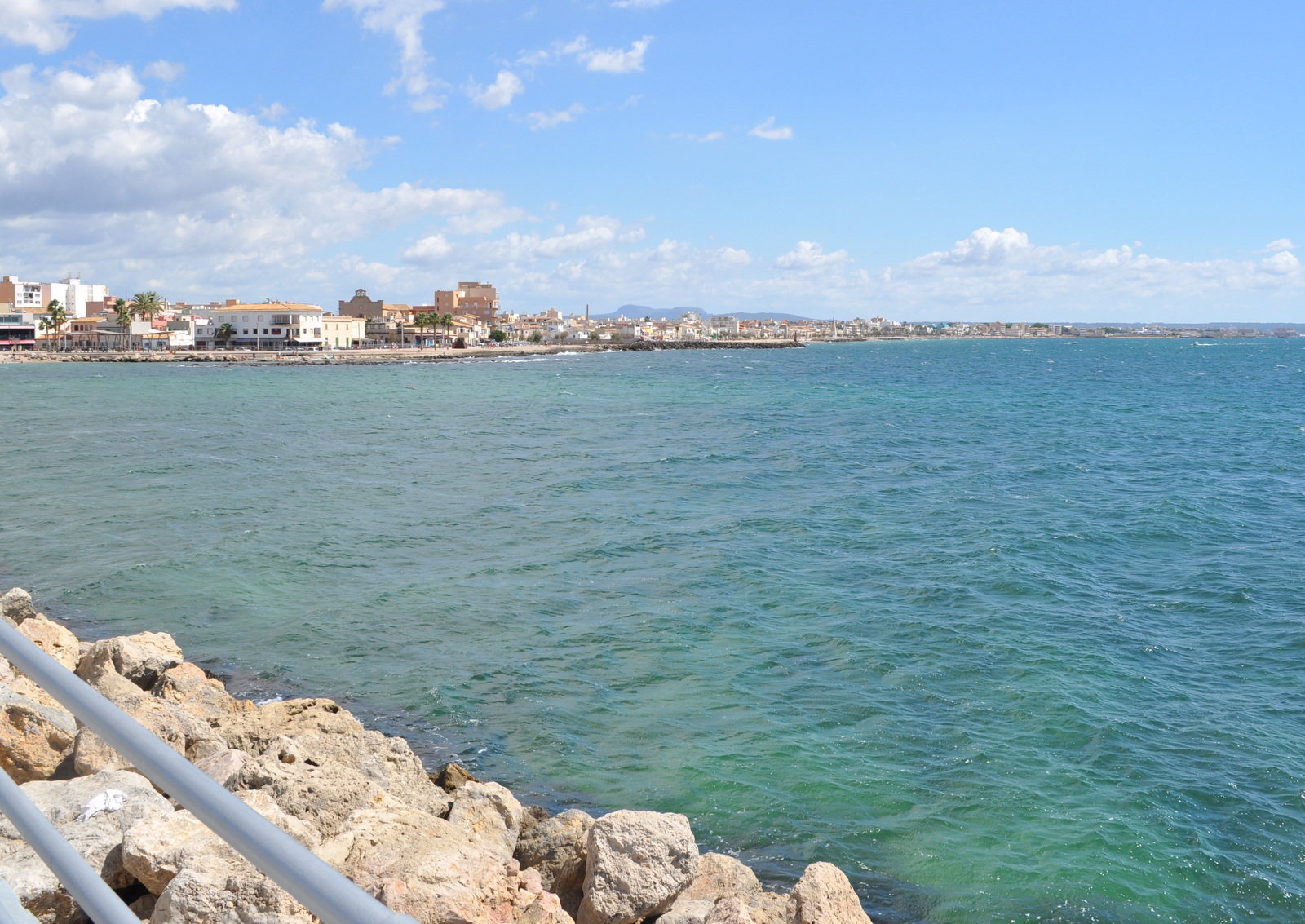 El Molinar – a scenic 25 minutes walk along the promenade to central Palma
We had a wonderful reception at 10pm at night from our wonderful host Harry. Silvia, his wife, could not make it. But between them they have created a little haven of comfort and style. We were staying in their El Molinar urban seaside loft apartment for a few nights. El Molinar is just east of Palma city and just west of the airport. It is an area that has experienced a recent revival and the pretty sea front properties are now in demand and commanding large amounts of Euros. We chose this spot as it is just a 25 minute walk from the sights of Palma city without all the city hustle and bustle.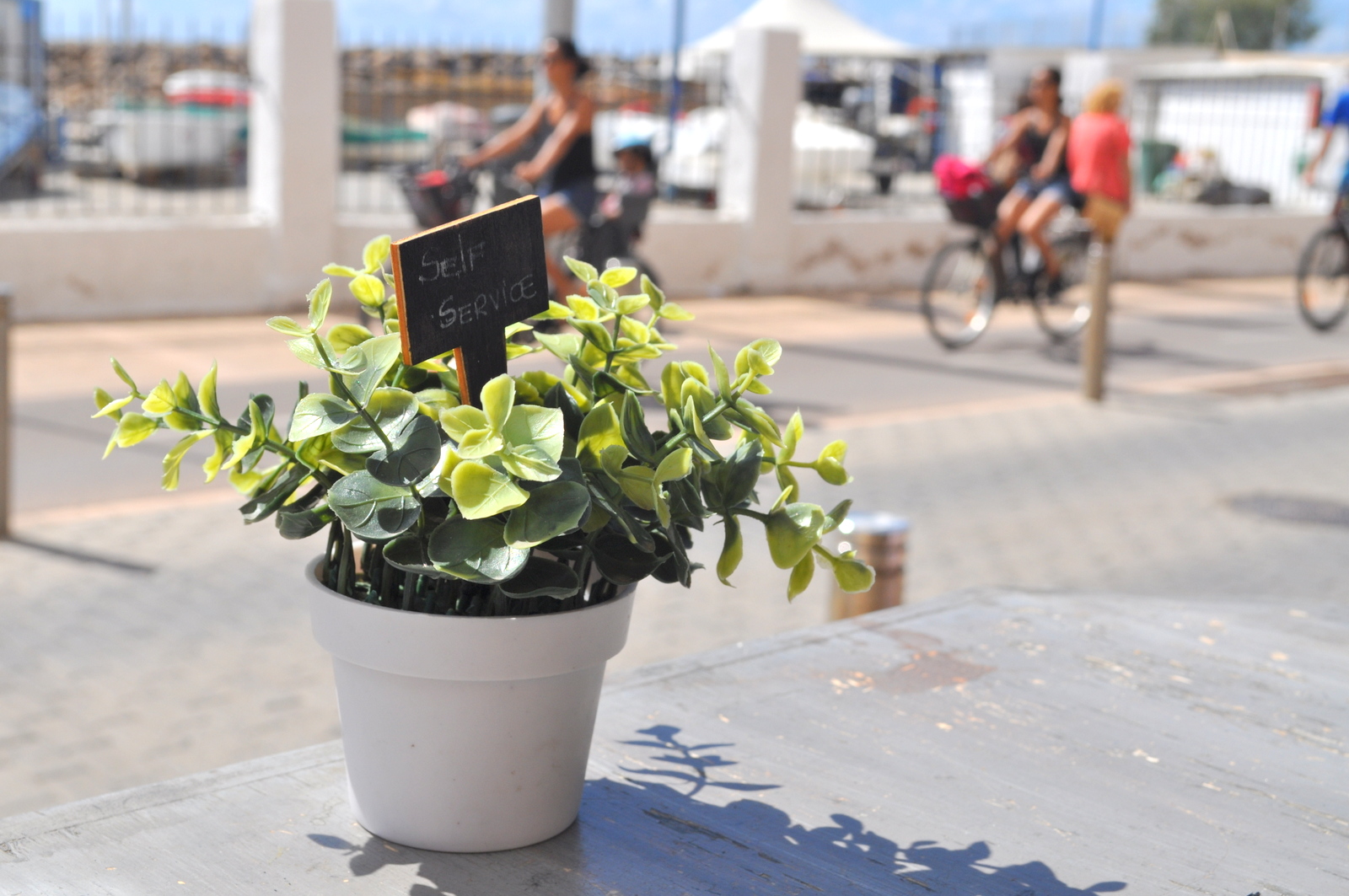 If you feel like a breakfast stop or a short snack break the café Fibonacci by the port of El Molinar is perfect!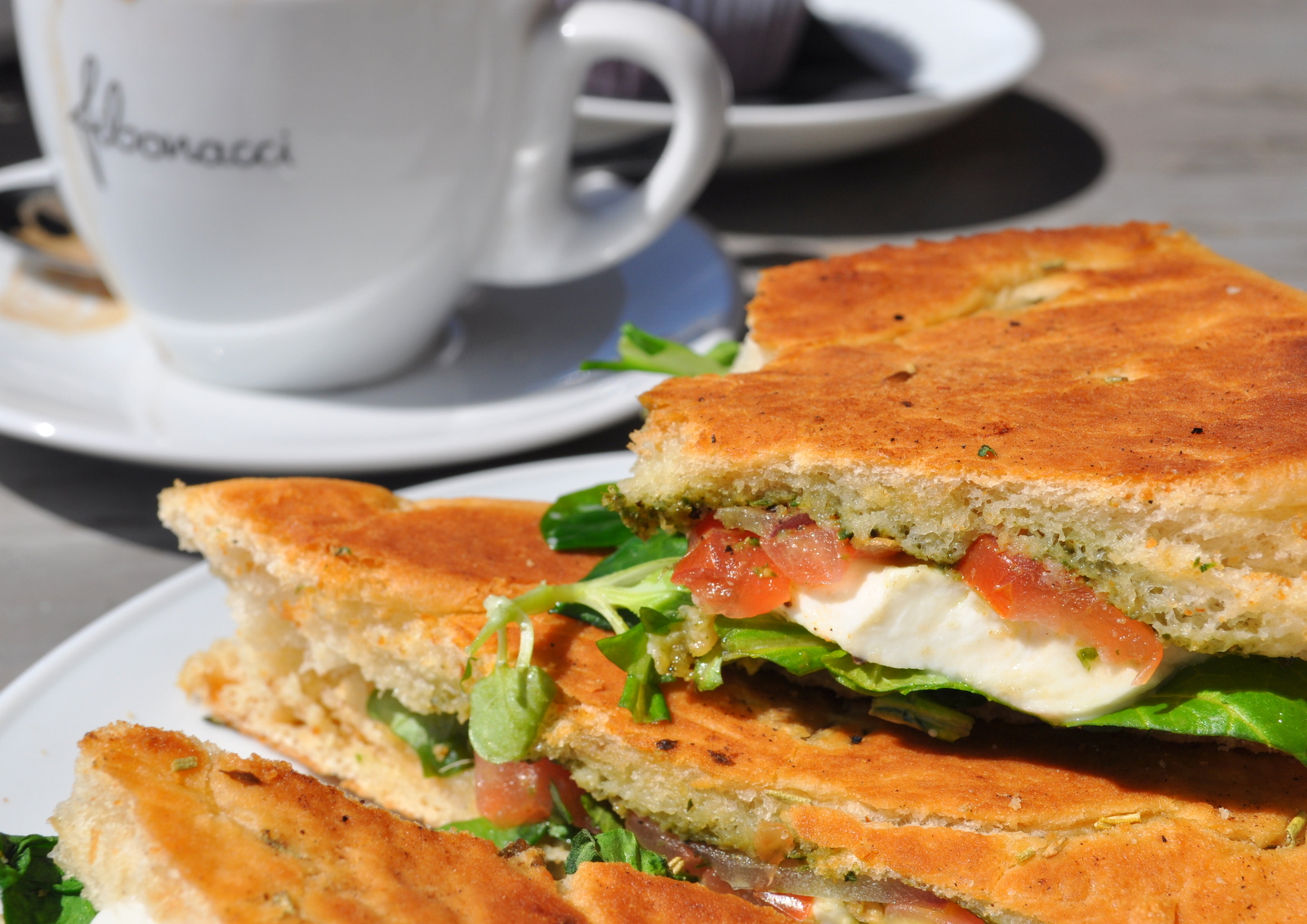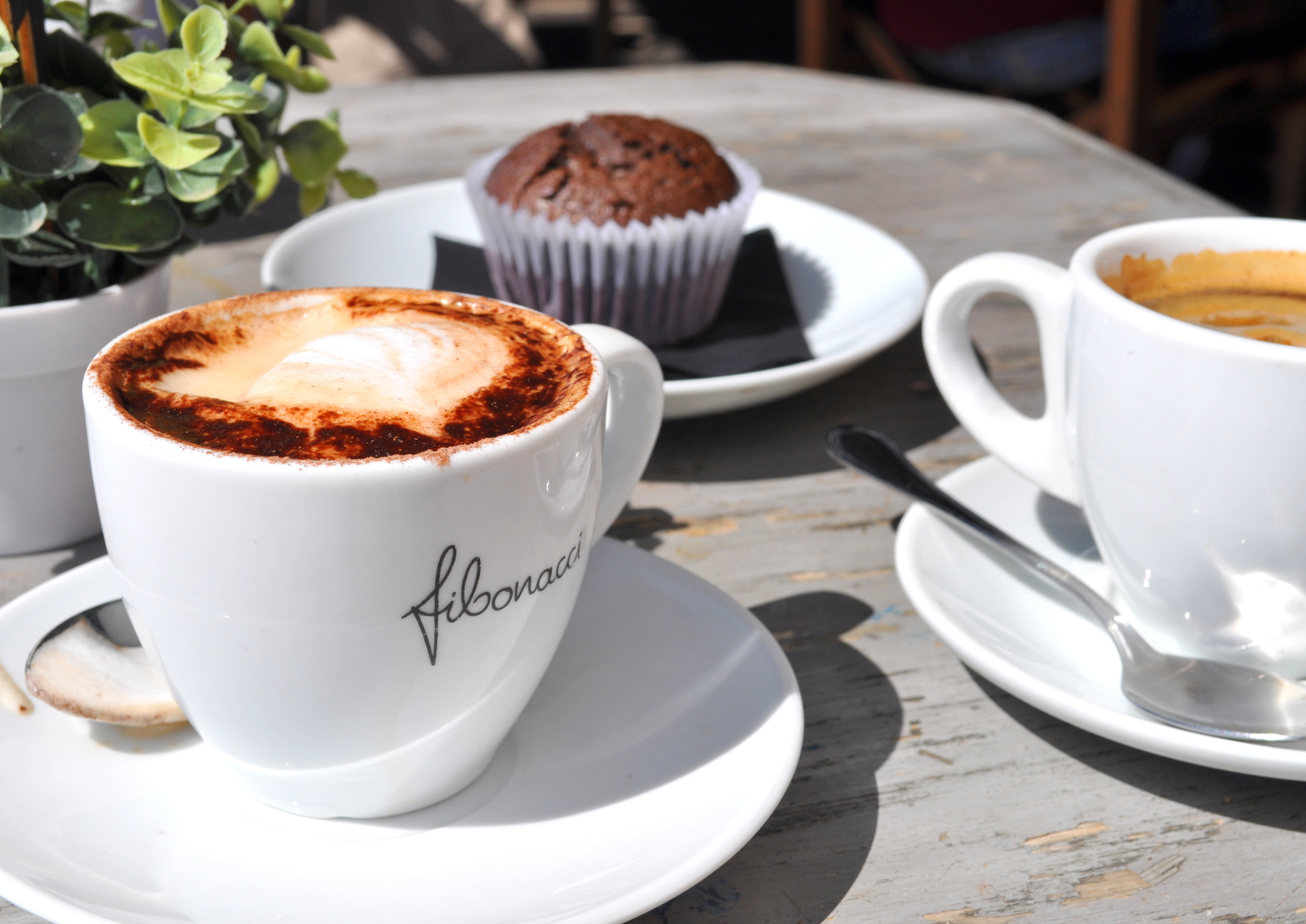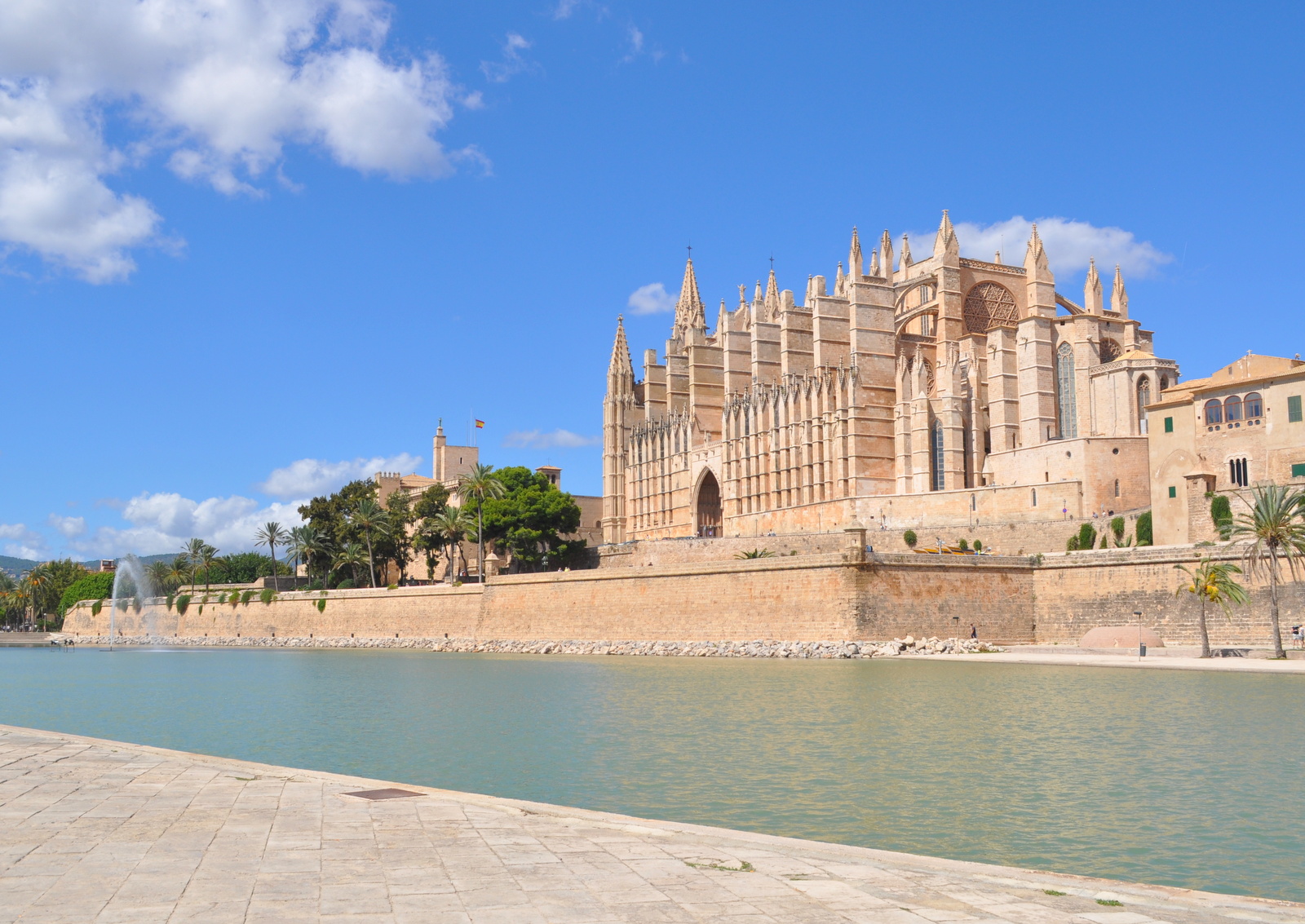 The Cathedral of Mallorca – so beautiful outside and in!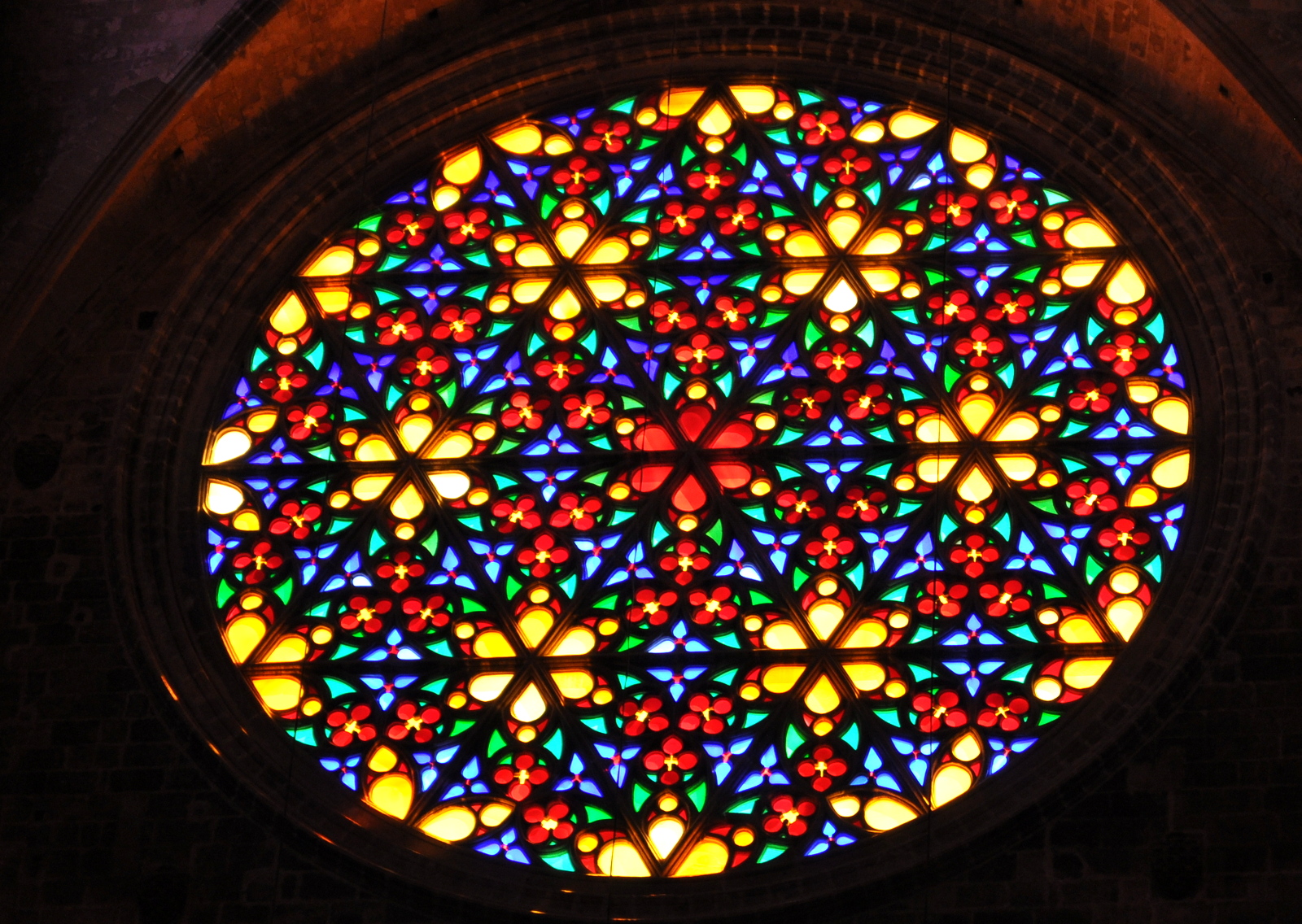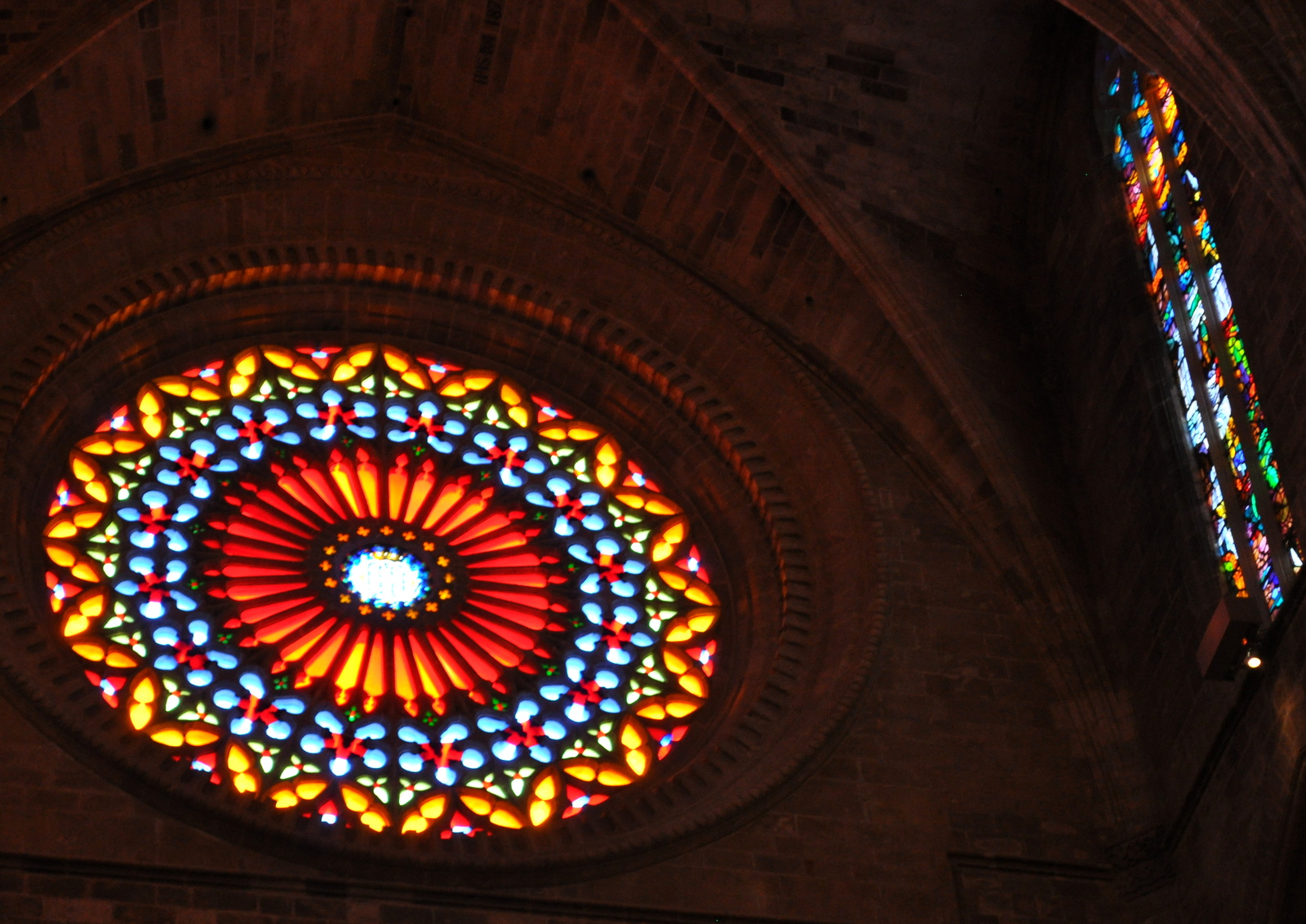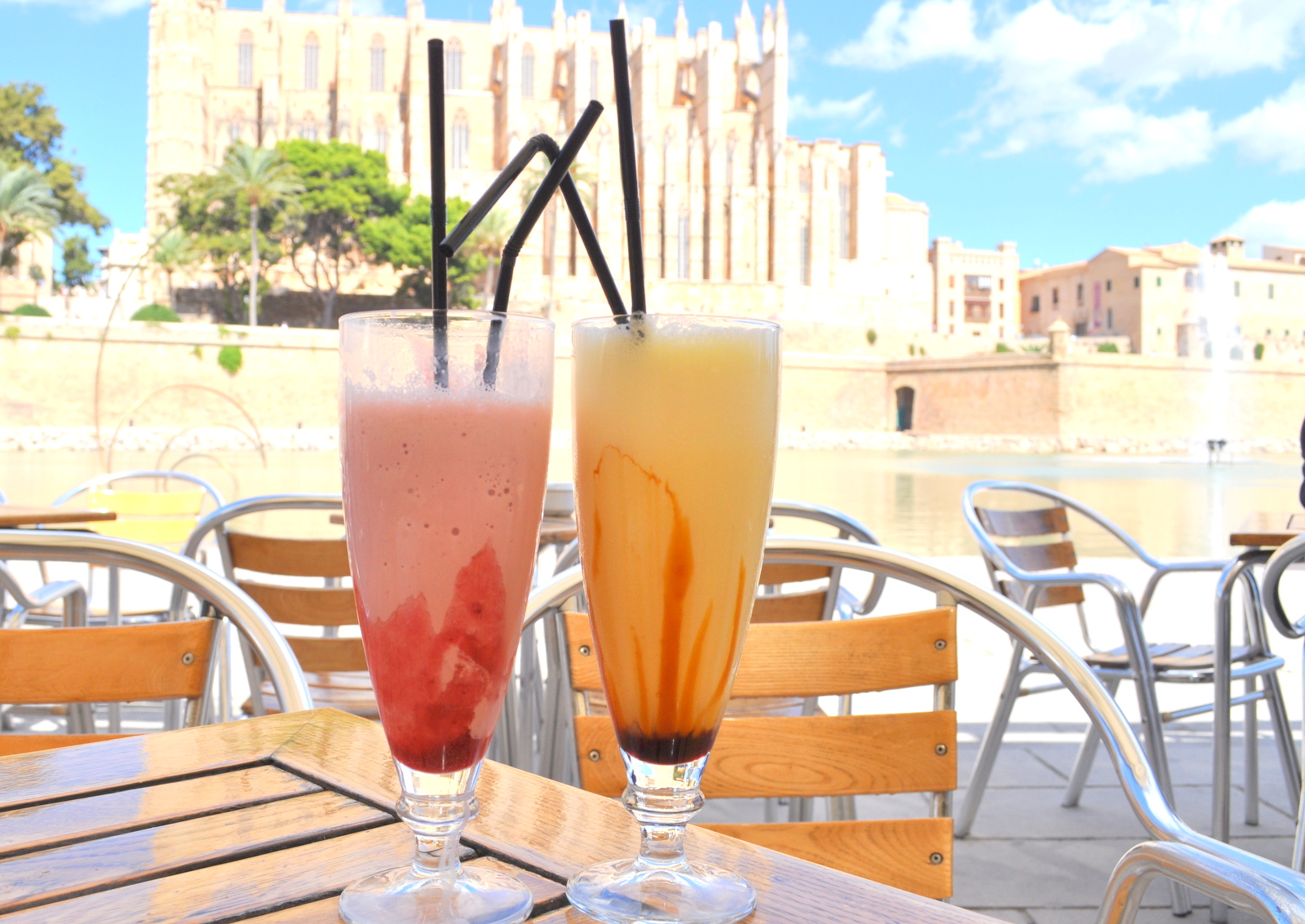 We made it to the Palau March Museum and Esbaluard – the museu d'art modern i centerporani de Palma. I was mesmerised by the architecture and art of the city. Our two days there were just not enough. We had hoped to visit the spectacular round Bellver Castle – but sadly it was closed on the Monday afternoon we were there!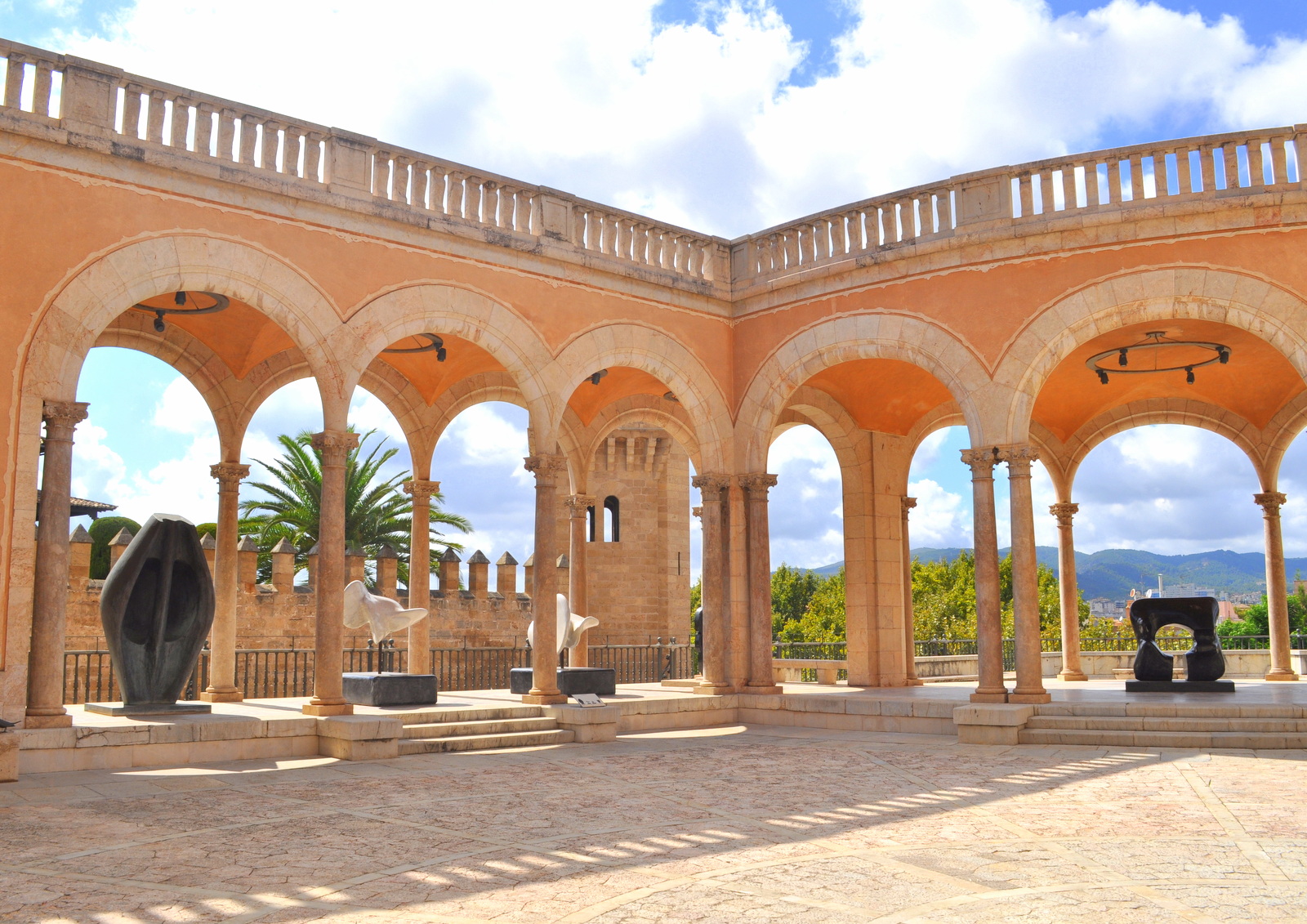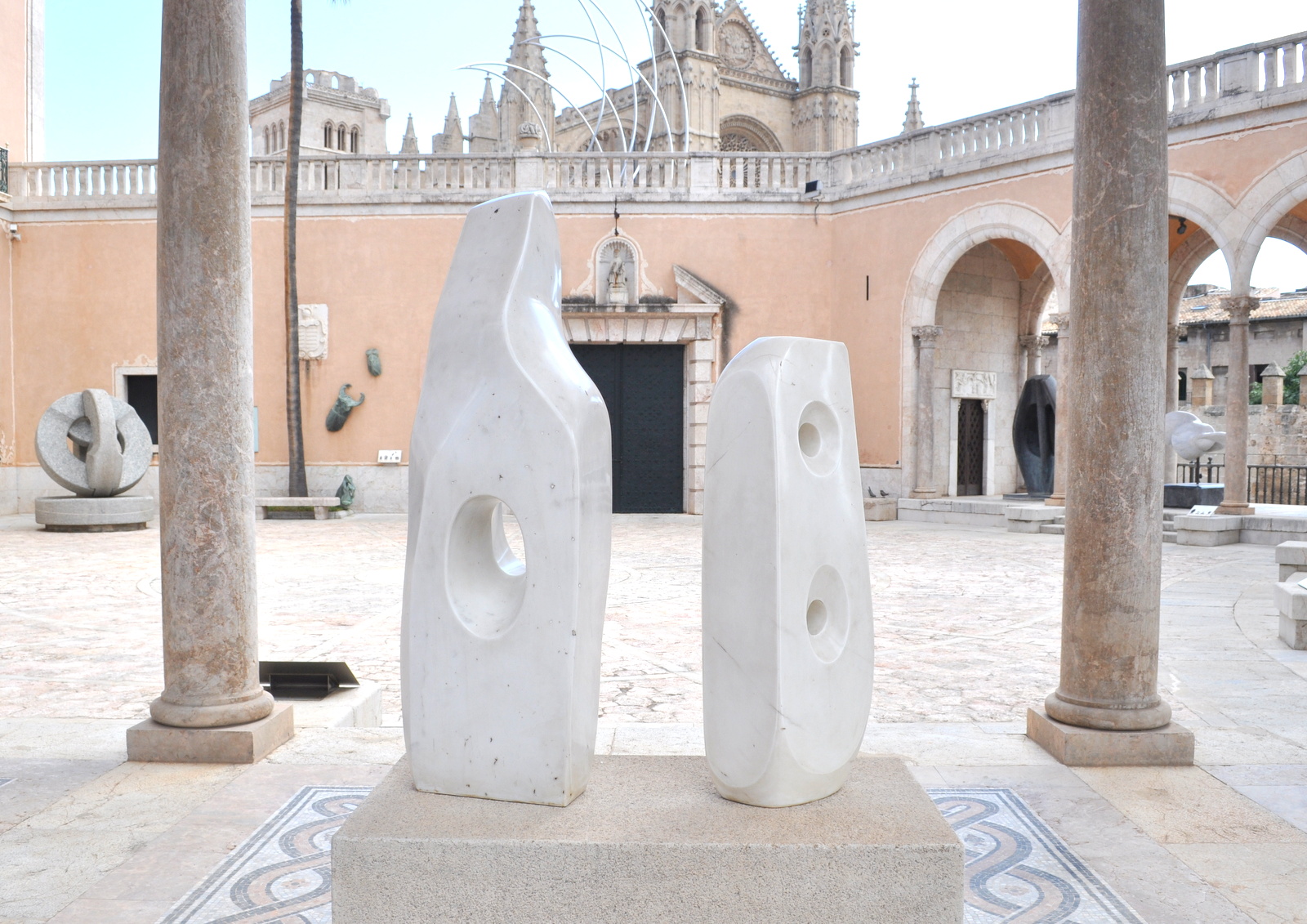 Palau March Museu with sculptures by Henry Moore and Cornwall's very own Barbara Hepworth, and paintings by Salvador Dali. And many more …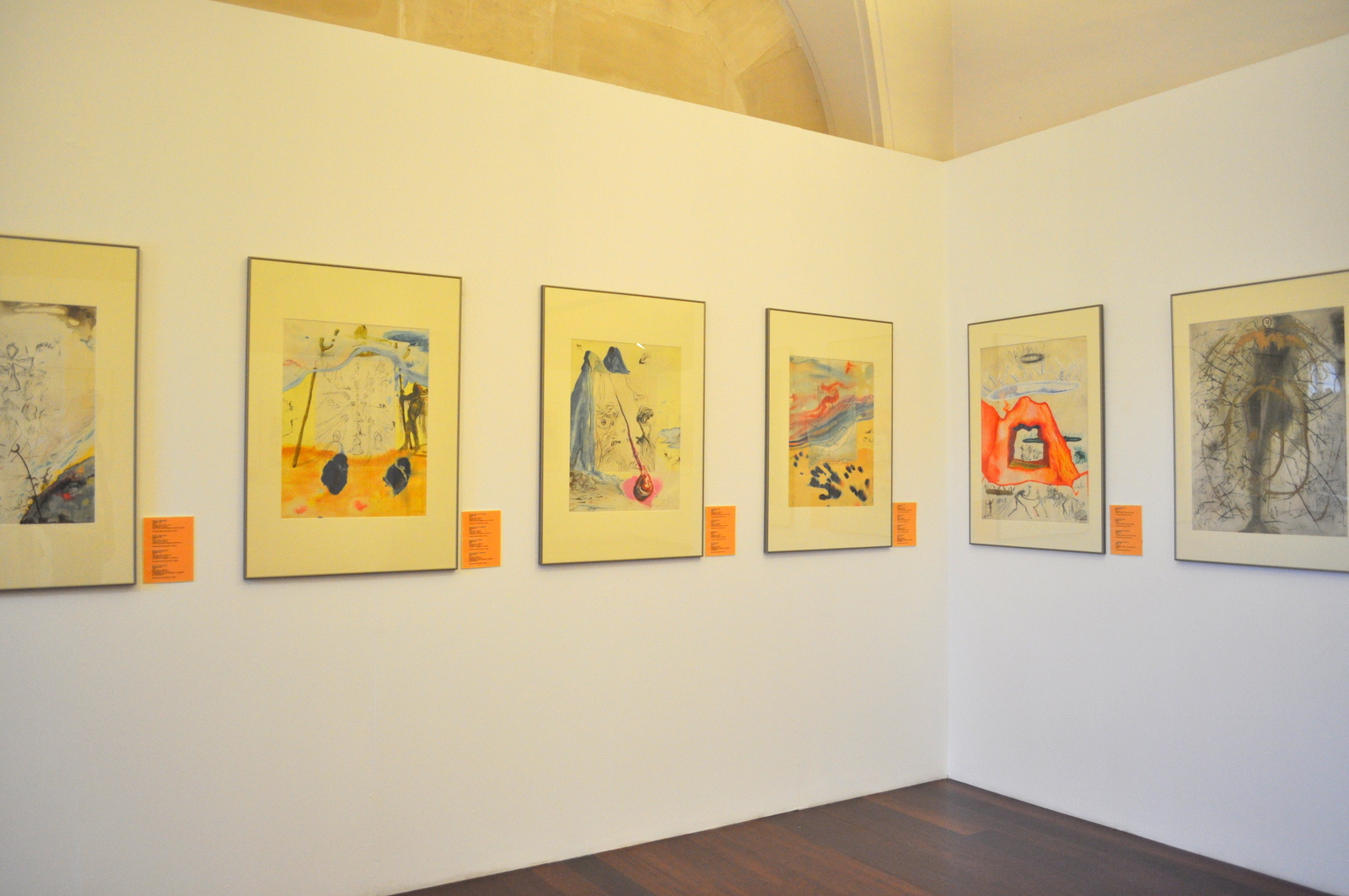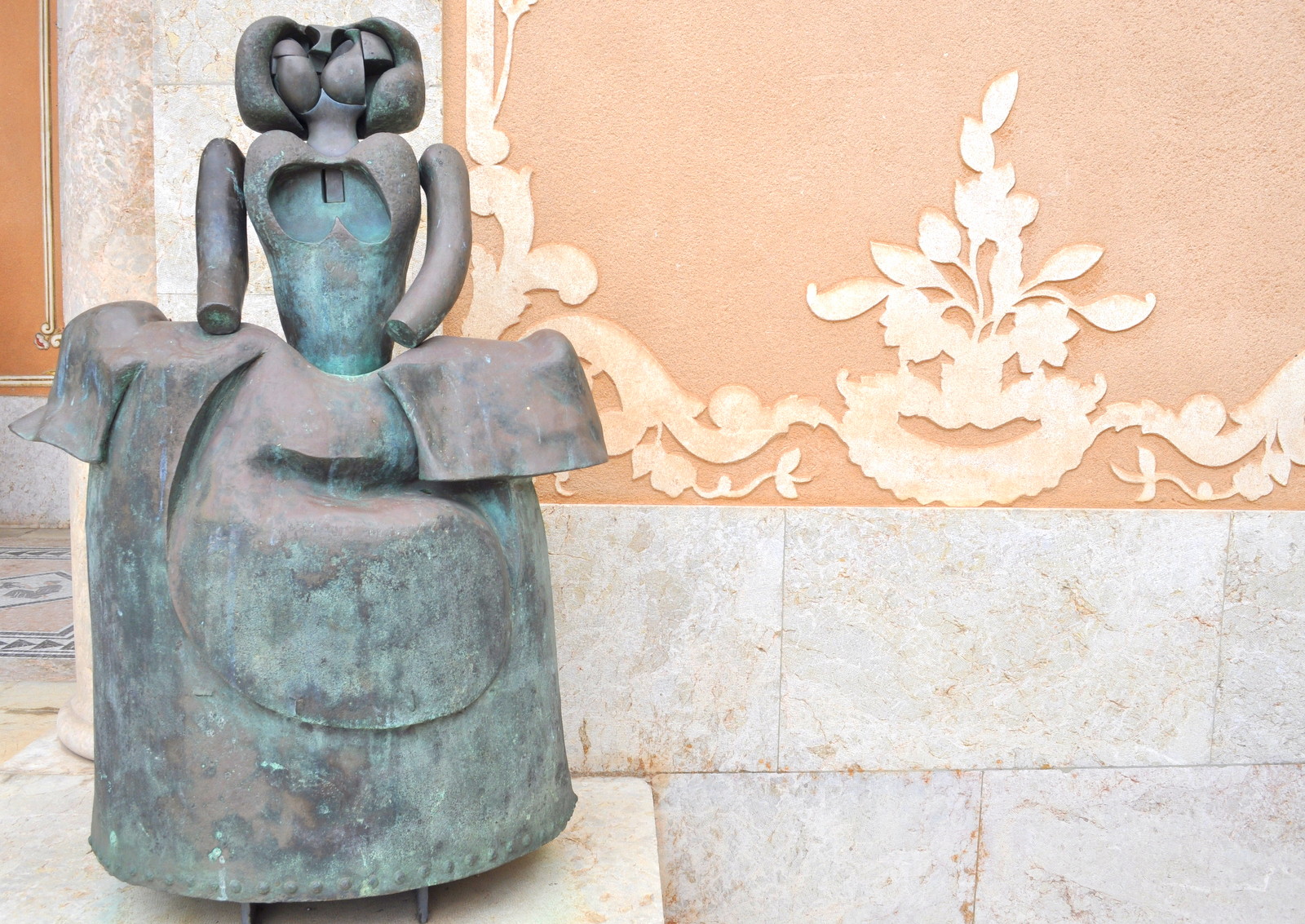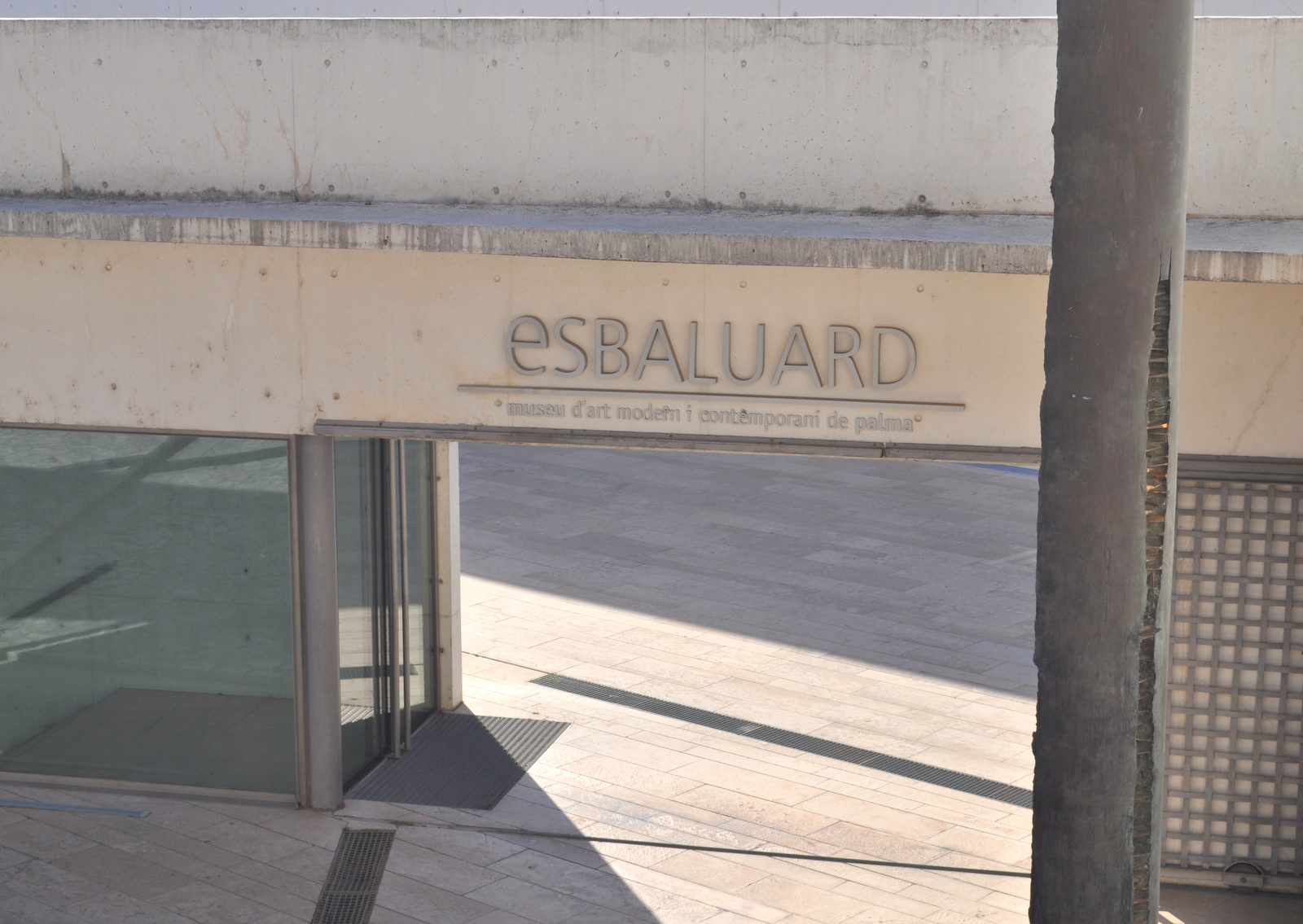 Esbaluard museu d'art modern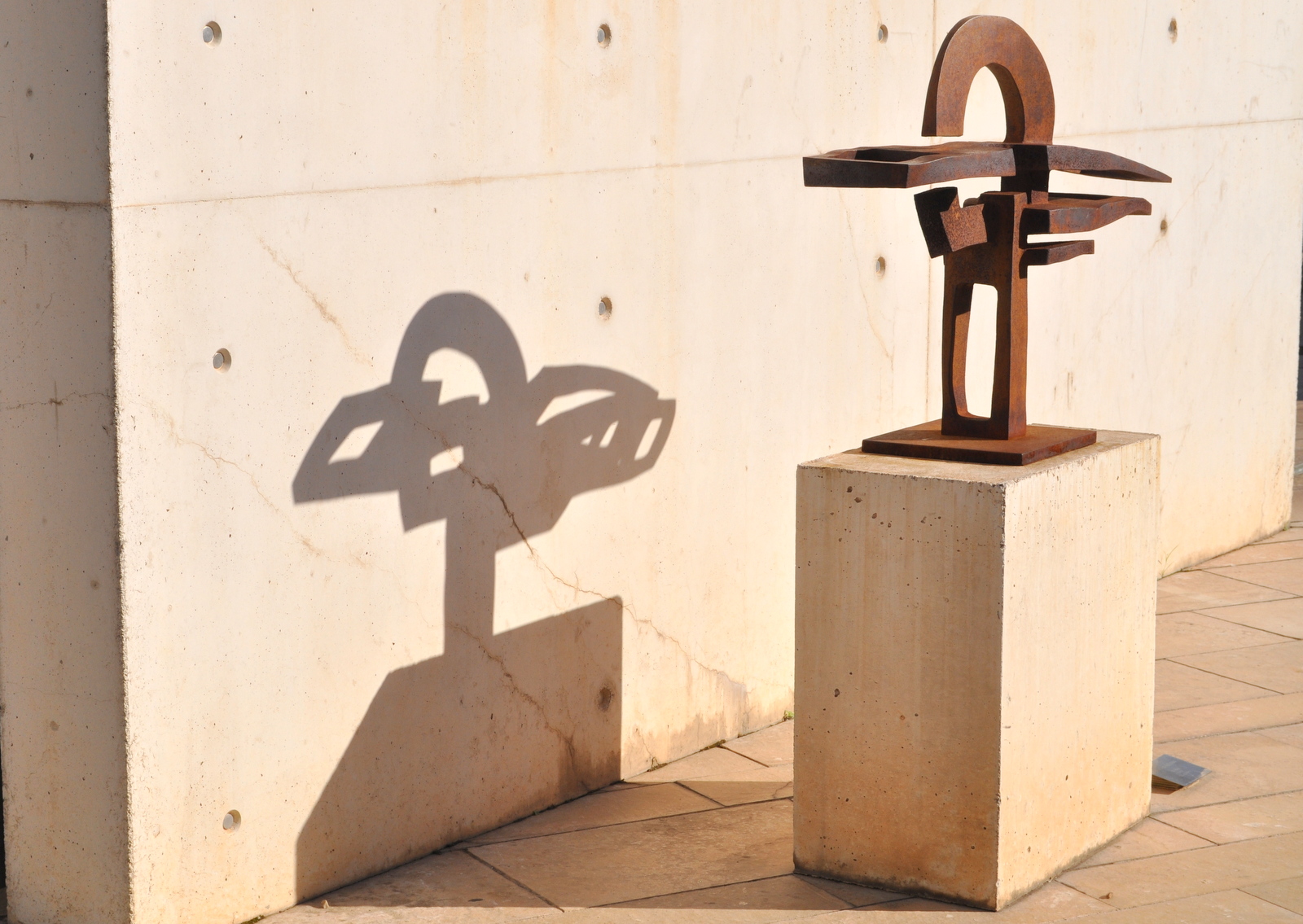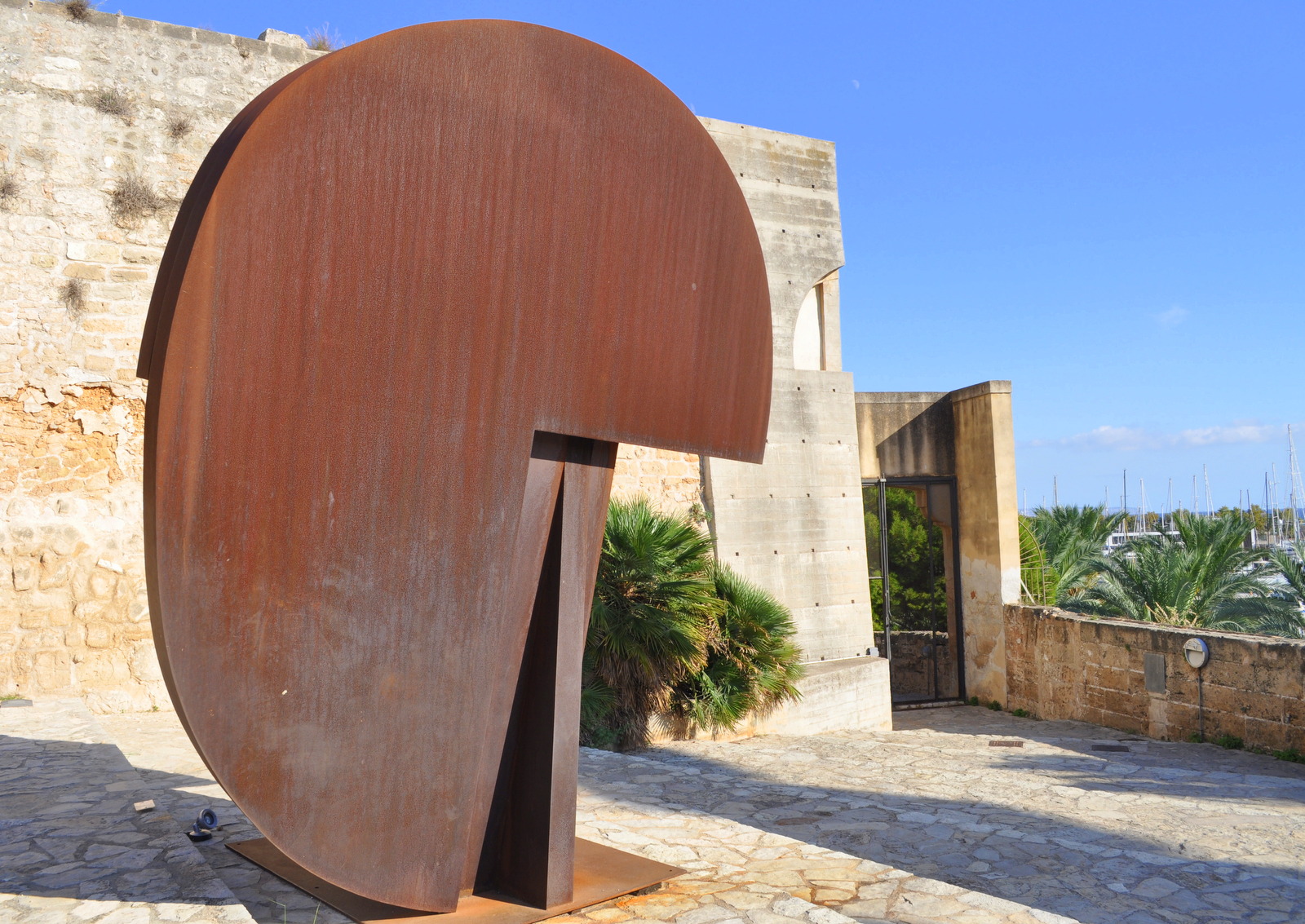 Not able to tear ourselves away from the fantastic location of the Esbaluard museum – located in a former 16th Century fortress – overlooking the whole of Palma and its marina and coast, we stayed a little longer to dine at the Esbaluard restaurant. I was in heaven – watching the sun set and surrounded by art, dining on delicious duck and goats cheese open sandwiches and drinking a chilled glass of Cava … or two!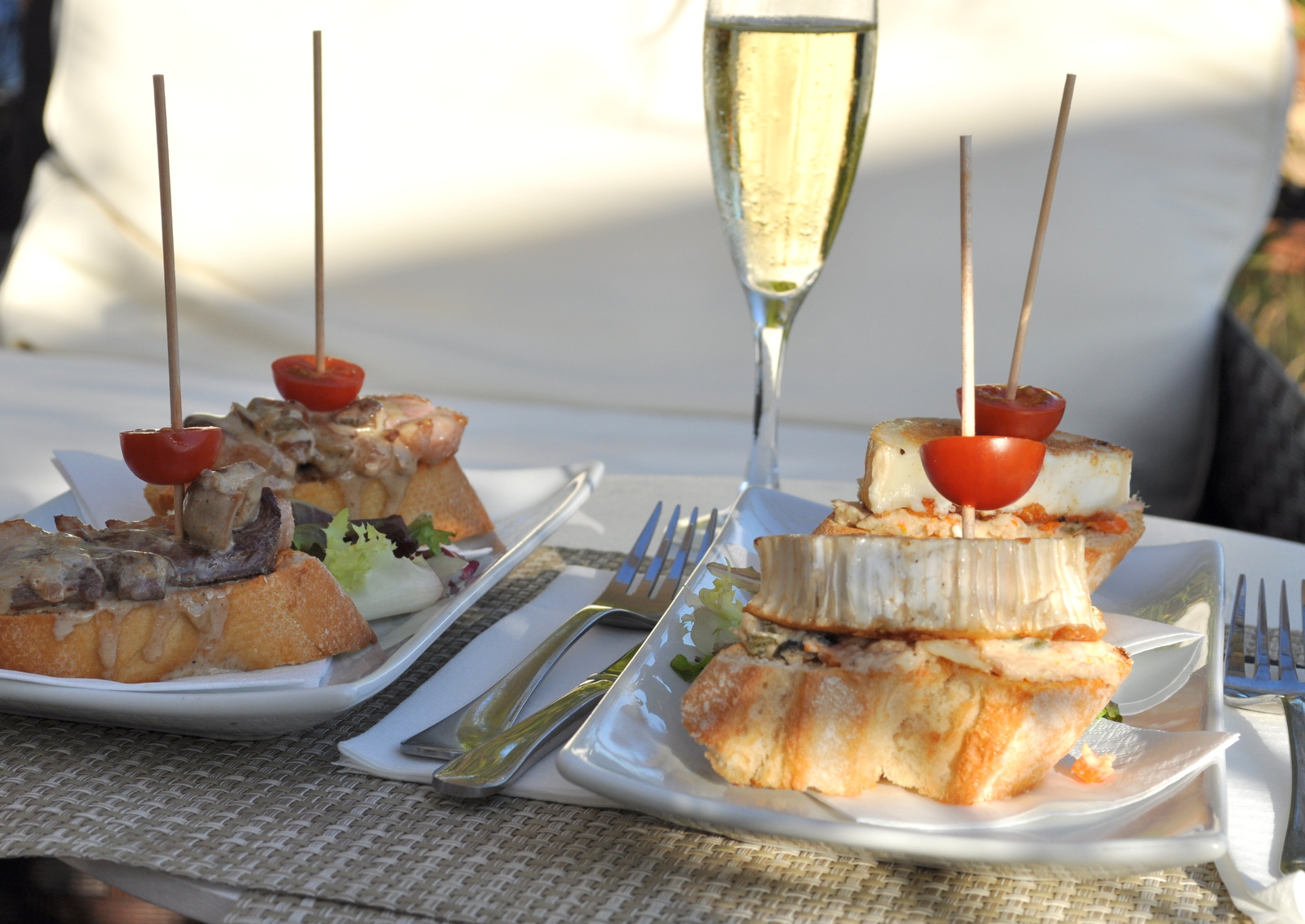 And then the next day we were gone and by bus on our way to a peaceful coastal spot on the east of the island to the most beautiful and unspoilt fishing village of Portocolom.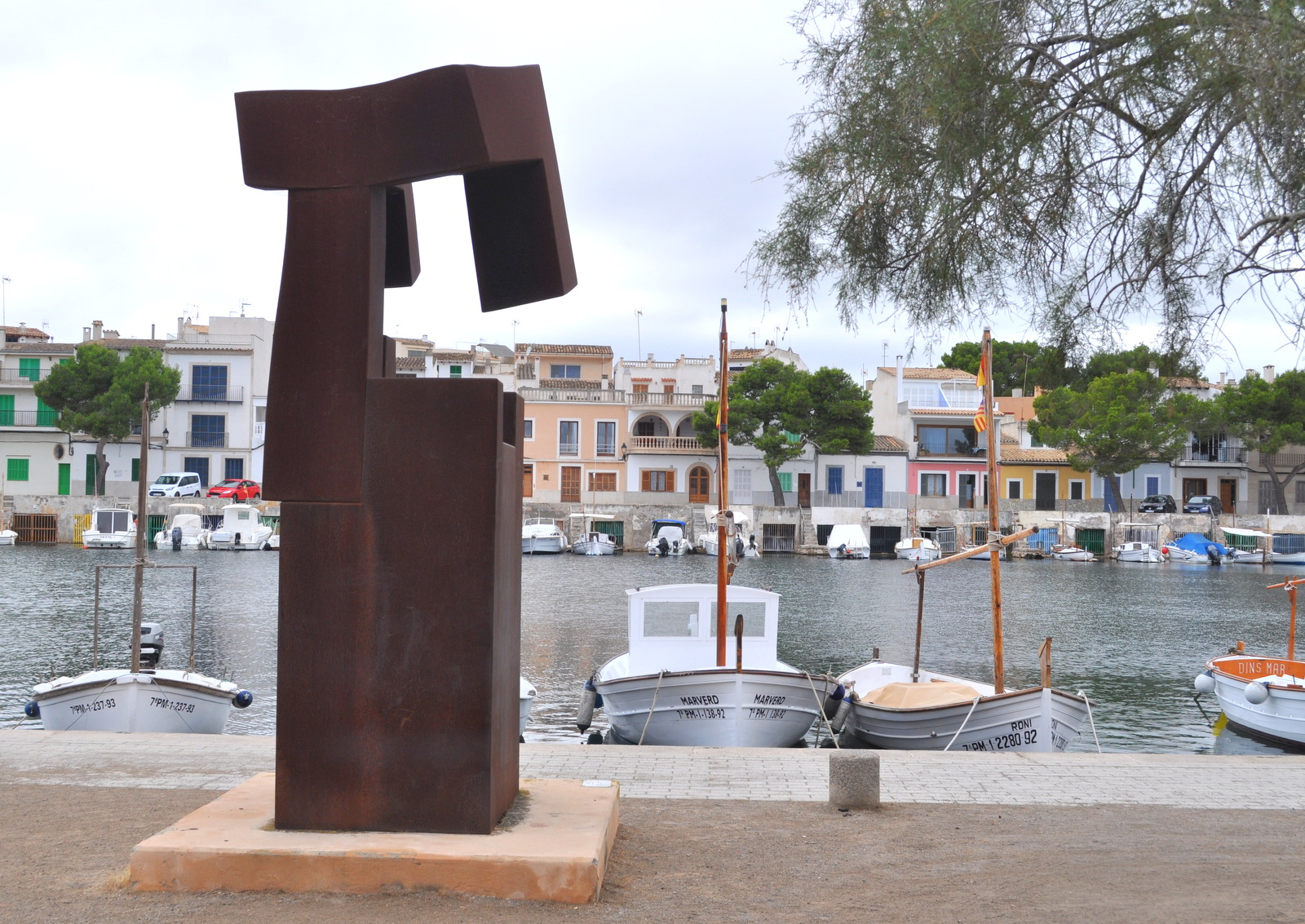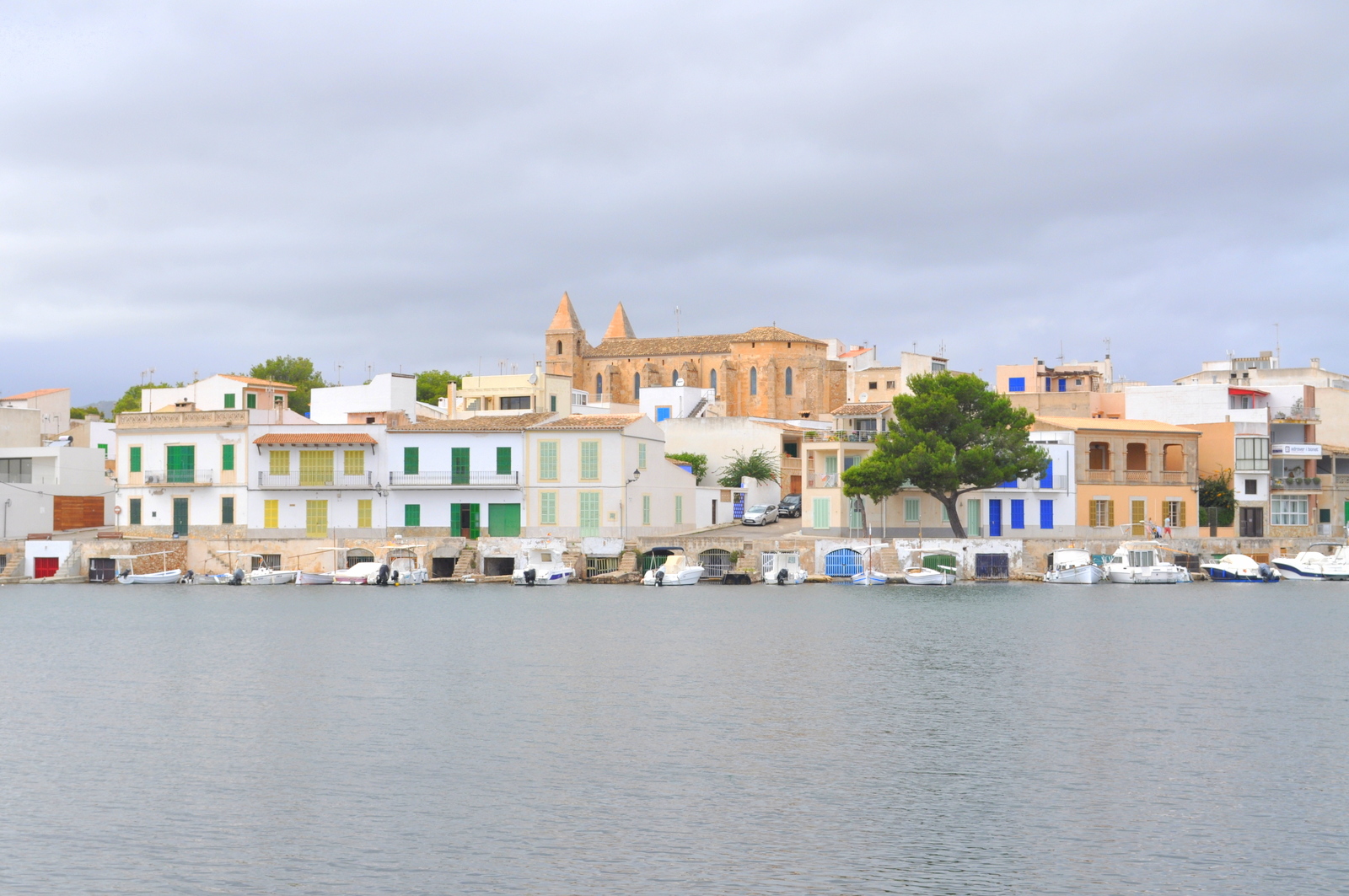 I was certainly seduced from the start. The place we were staying in was described as a beautiful house in Portocolom – and it most certainly is! Our host was the charming Carmen. She led us through her traditional Mallorcan house – room after room of well preserved character. The house is like a tardis – a delightful one – hidden behind a simple and modest façade.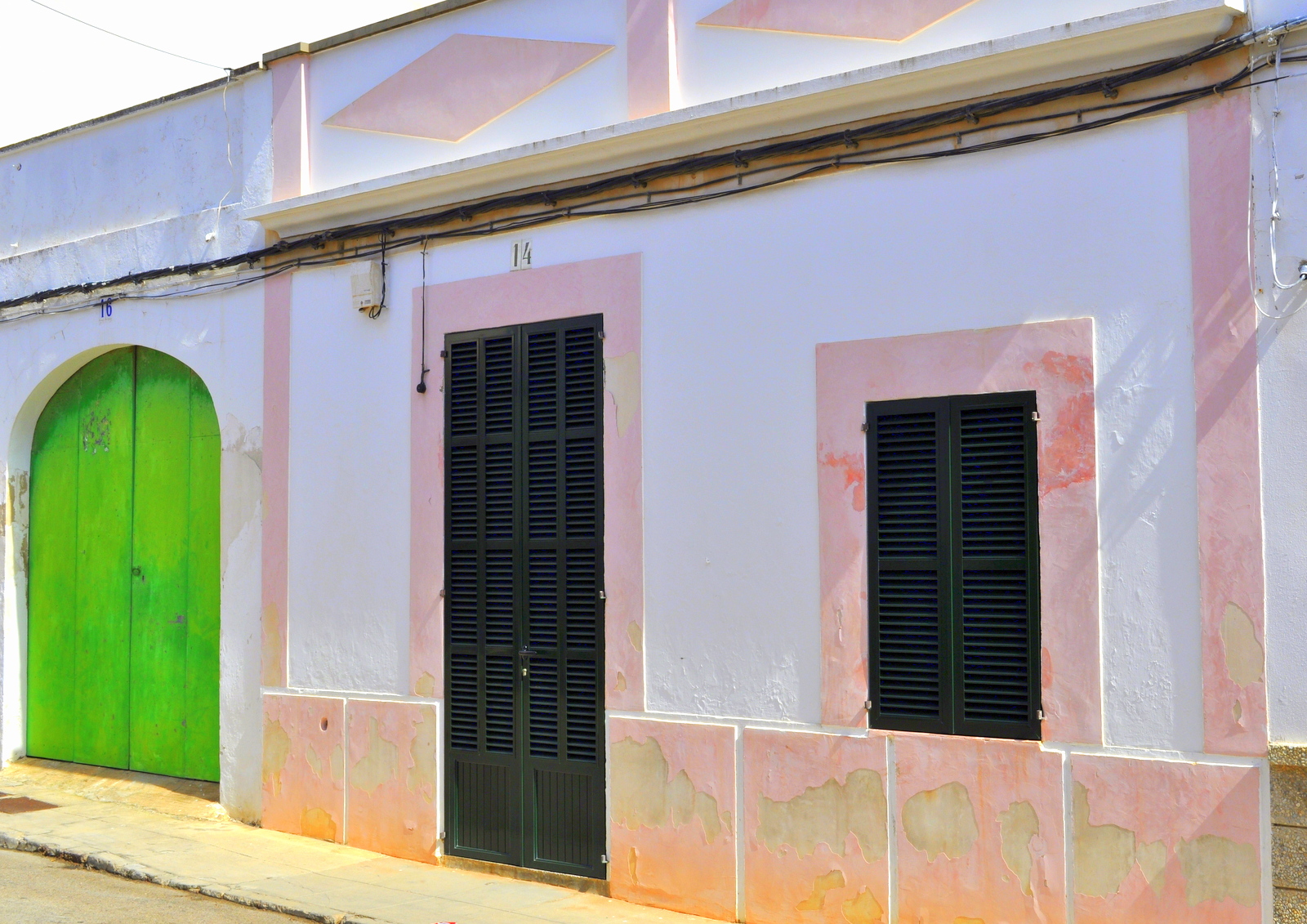 A beautiful house in Portocolom – truly!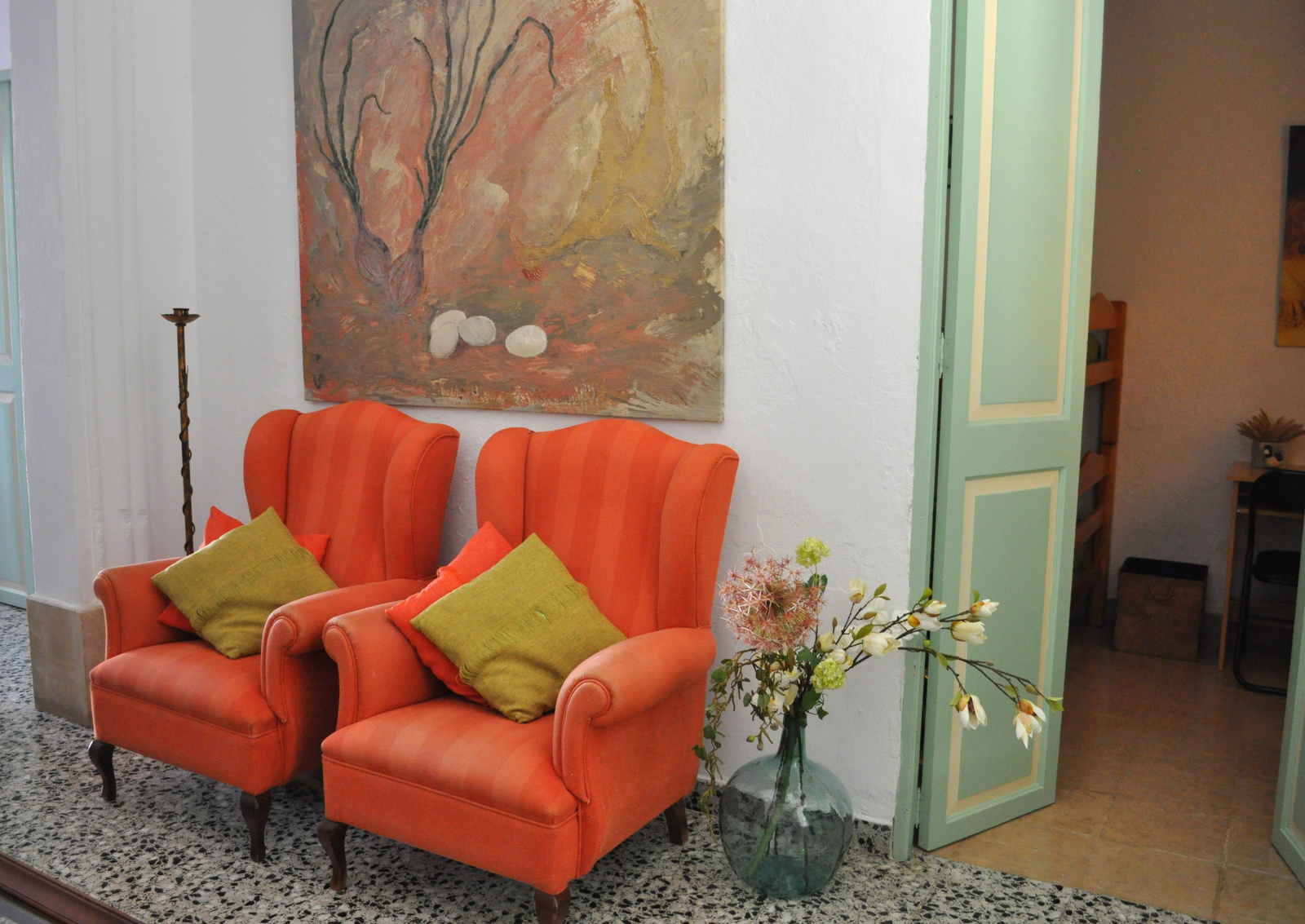 Both properties had been sourced through Airbnb. And both properties were a hit. I am hooked on Airbnb when looking for accommodation, hooked on El Molinar, hooked on Portocolom and Carmen's beautiful house, hooked on the food we ate and hooked on all the wonderful art, architecture and history of the most beautiful island of Mallorca. Oh – and I was hooked on the food too! We ate tasty toasted mozzarella and tomato sandwiches, gooey chocolate muffins, apple tart, lemon custard pie, huge ice creams, tapas (Spanish nibbles) and the popular Spanish dish of paella. And we drank hot cappuccinos, decadent milk shakes and glass upon glass of chilled Spanish Cava.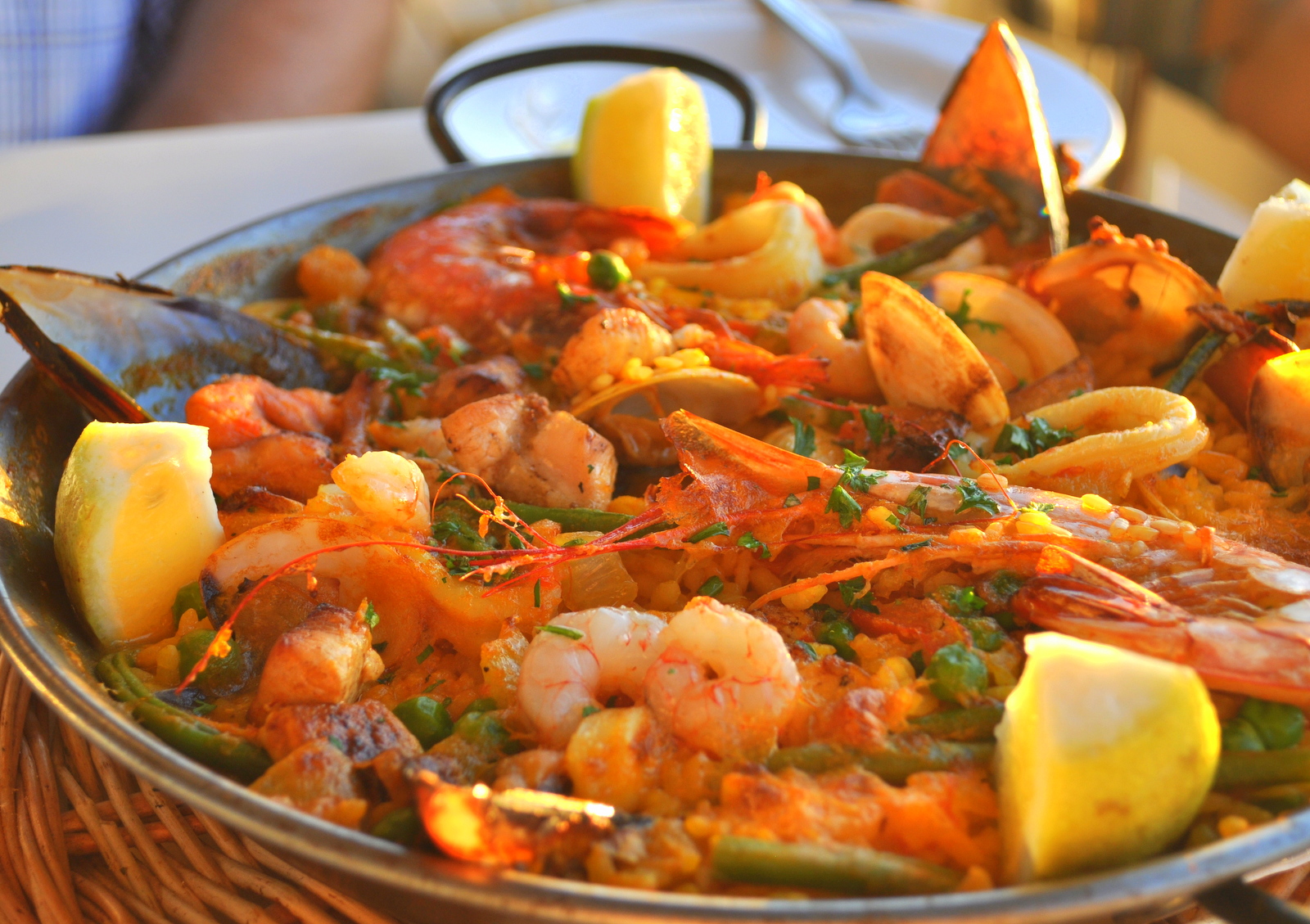 Paella at the Tapas Club, El Molinar, Palma de Mallorca (above) and delicate apple tart at a street café on Palma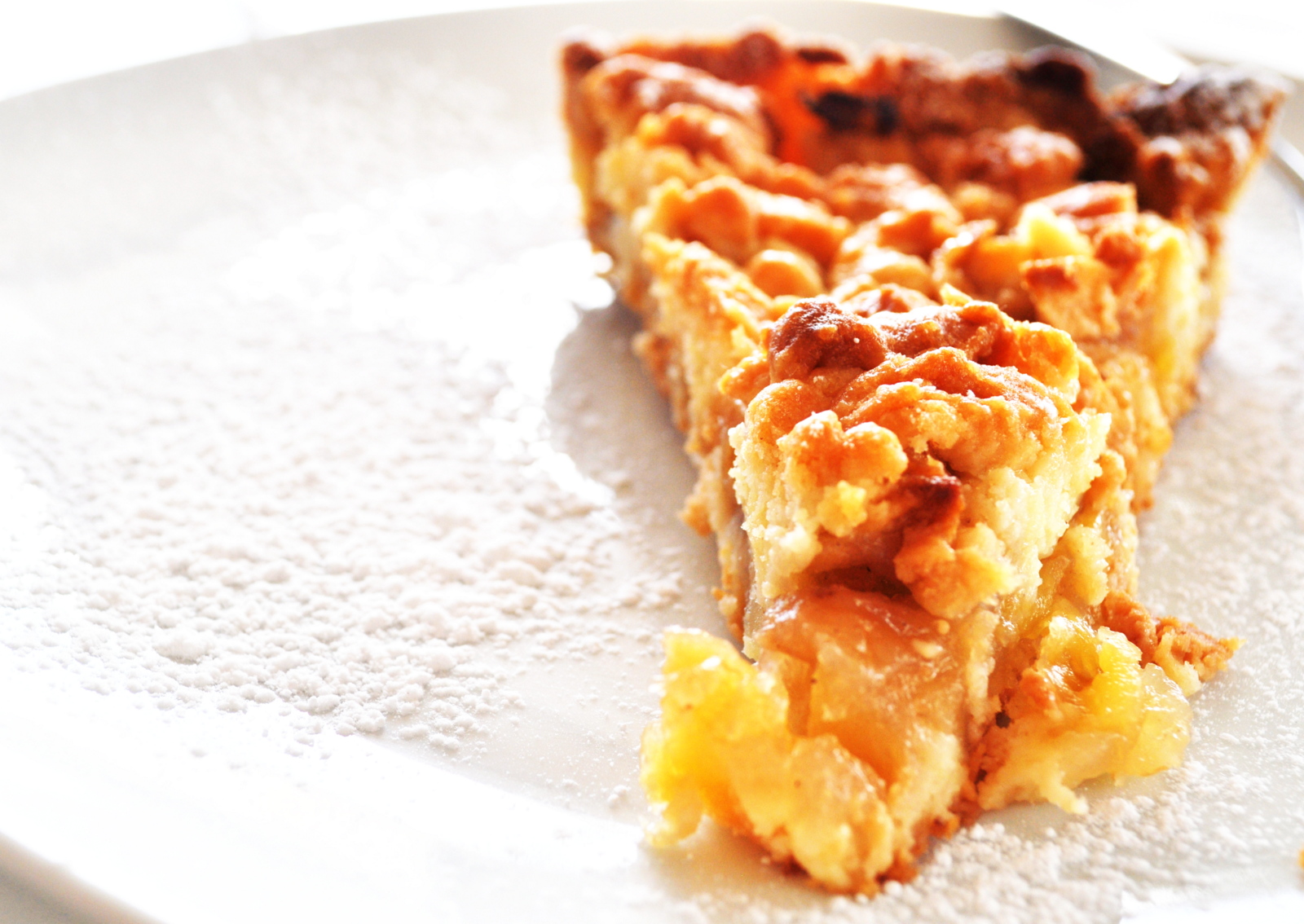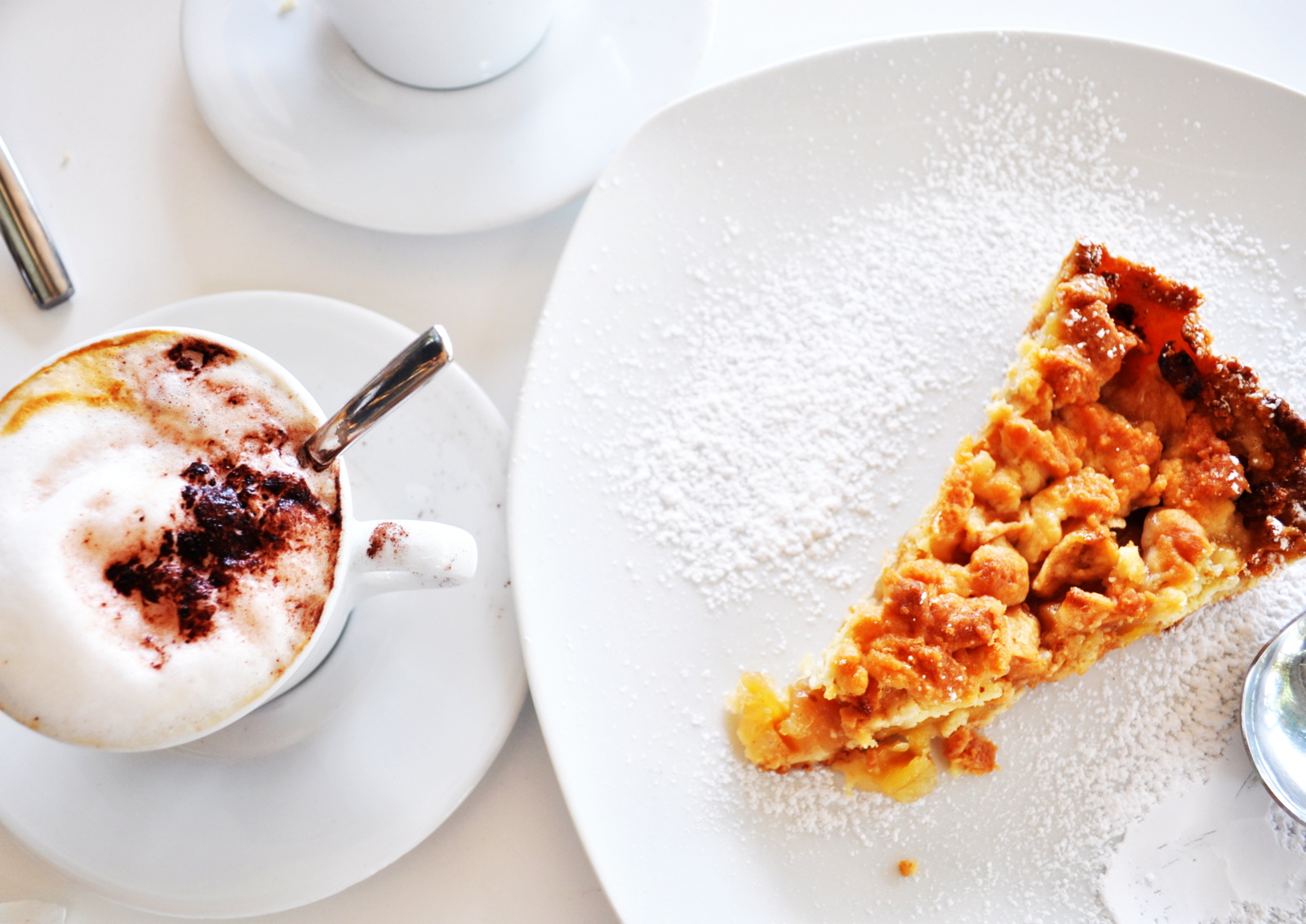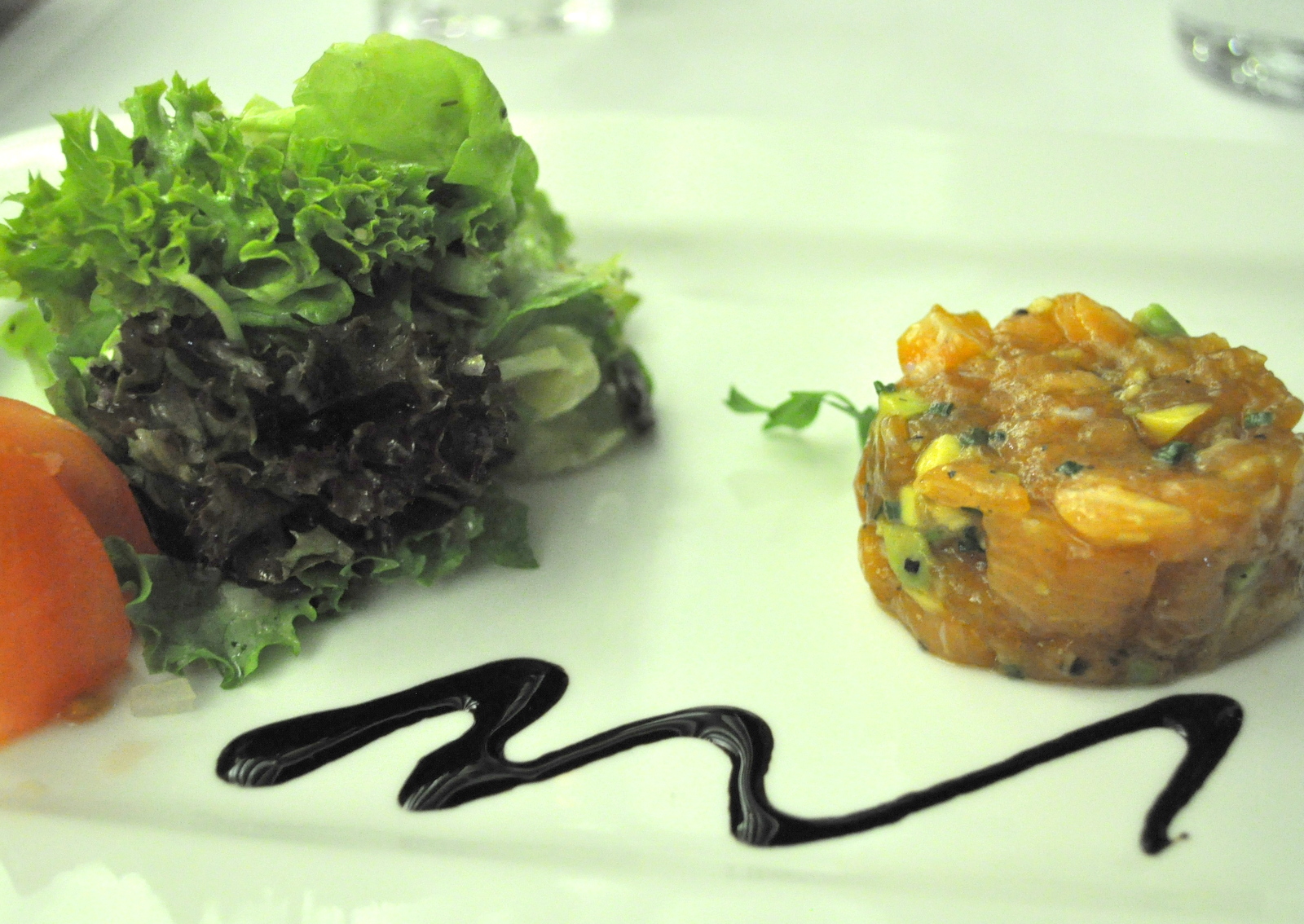 In Spain and Mallorca many restaurants offer a set menu of the day which often includes three courses and sometimes water, wine and coffee, as did ours at Portocolom's harbour side restaurant Sa Llotja. With the menu of the day you are a little restricted in choice, but there is normally something to suit.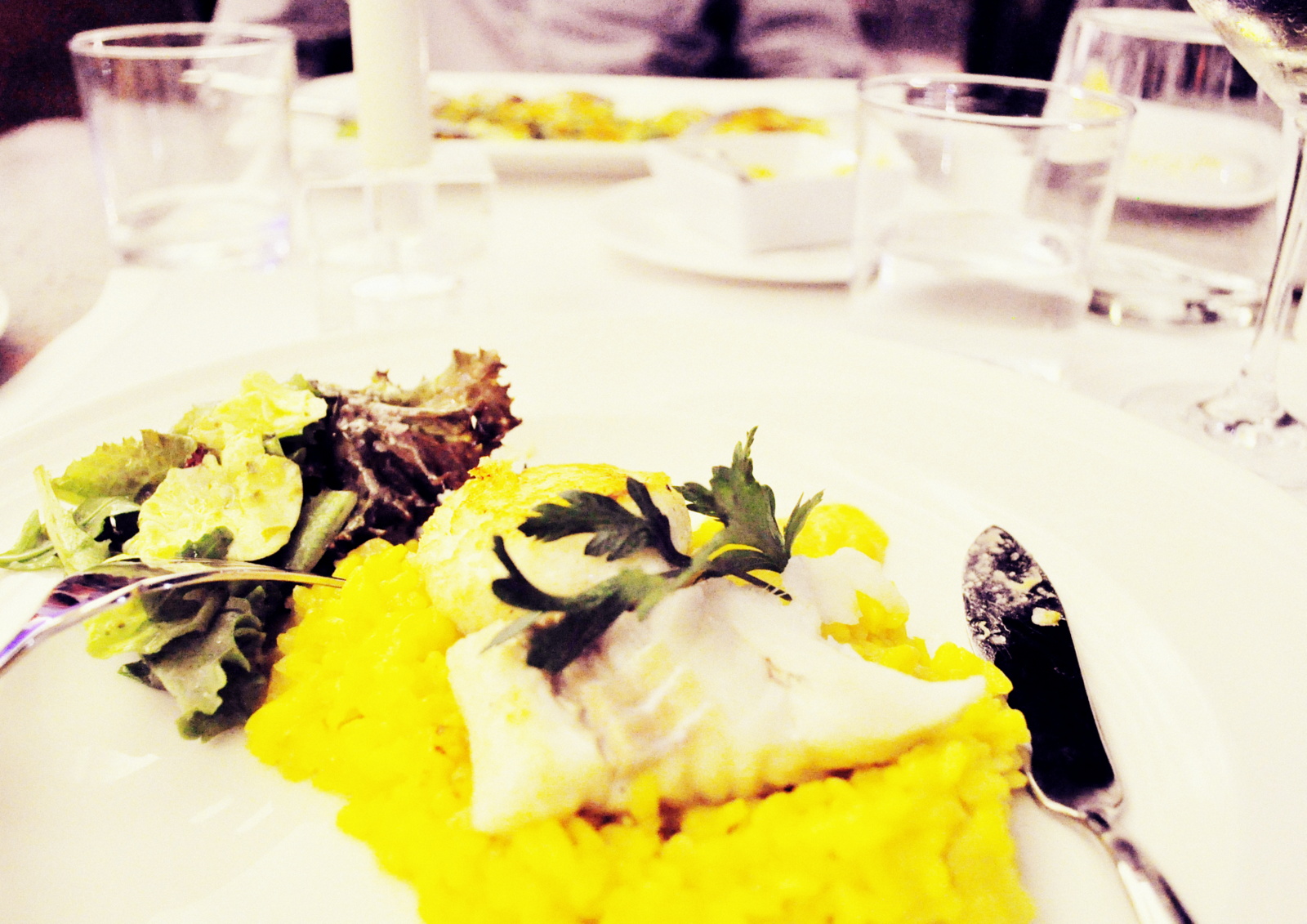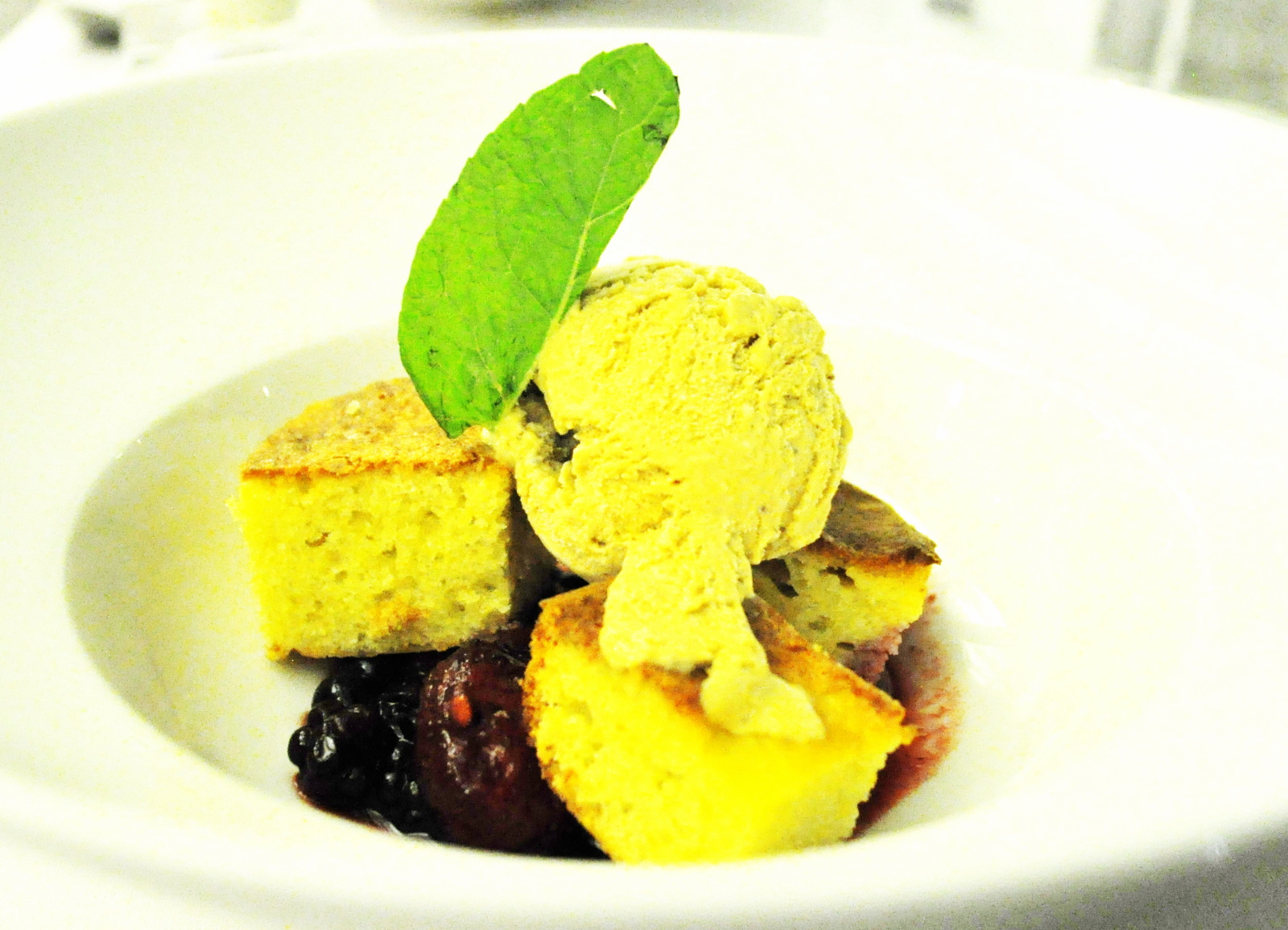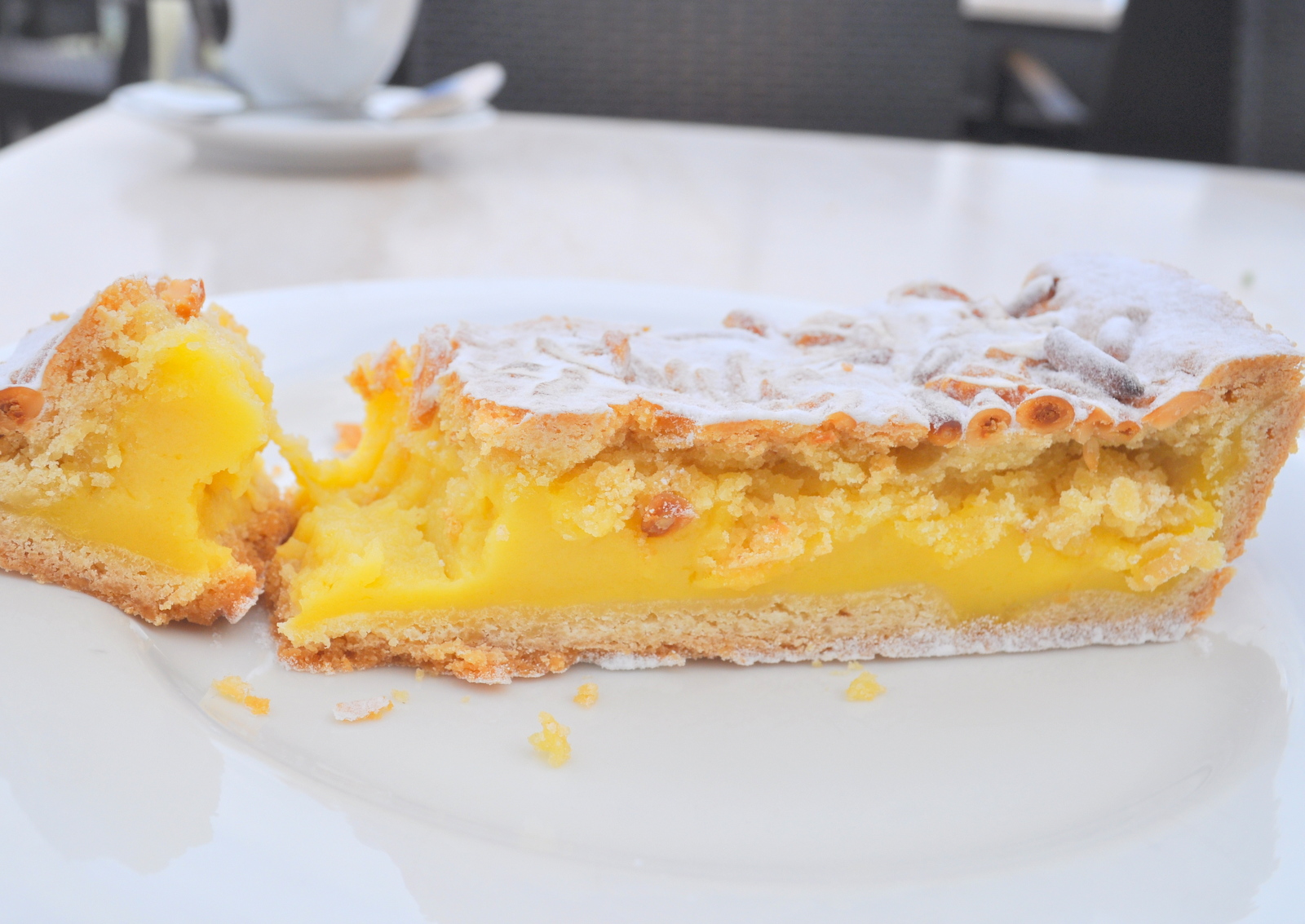 Lemon custard pie at Santuari de Sant Salvador, Felanitx – so delicate, so delicious – I am going to have to create a recipe for something similar to this one … coming soon!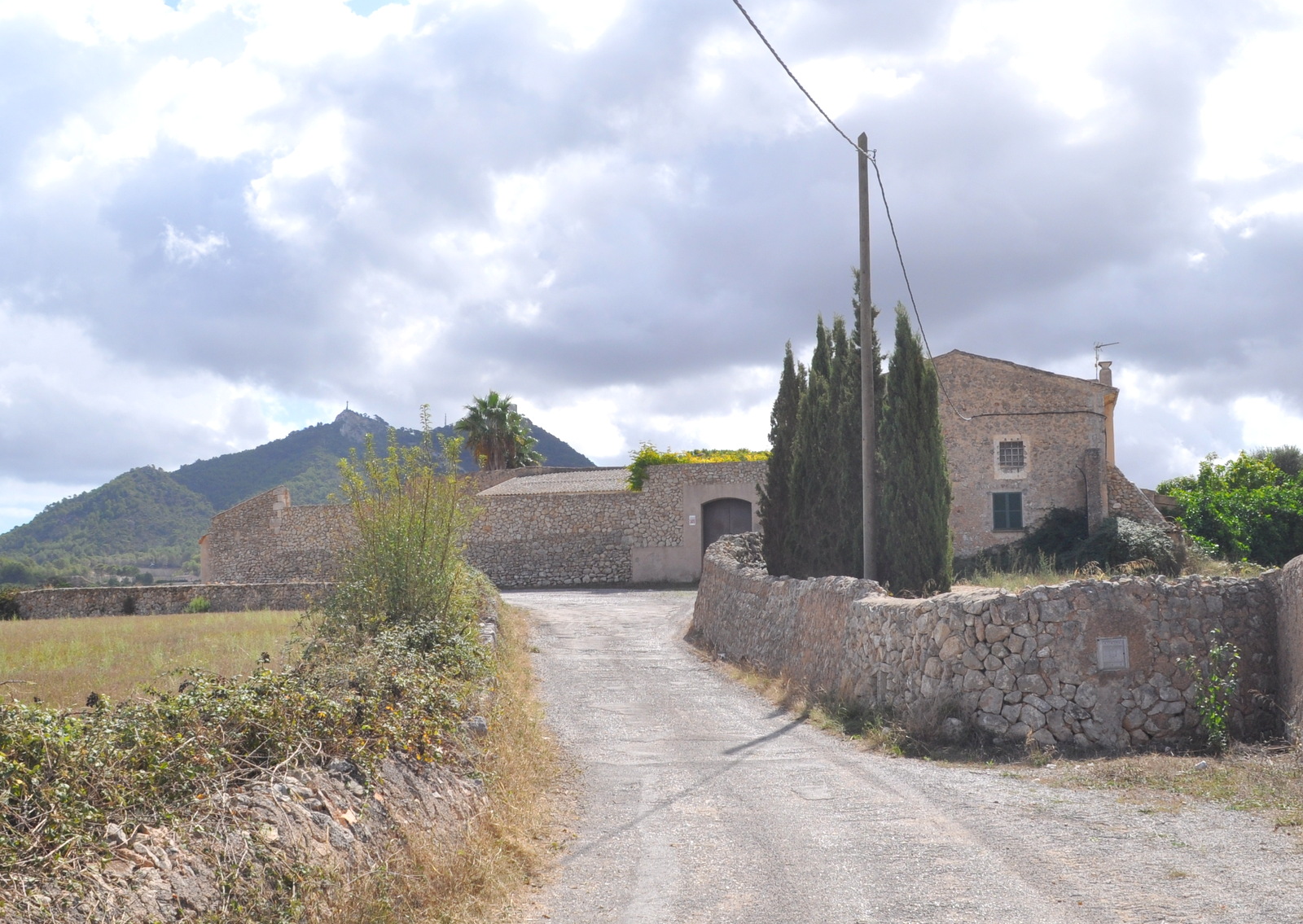 A long but pleasant trek along country roads up to the twin peaks of Santuari de Sant Salvador
The golden colour, delicate flavour and soft texture of the lemon custard pie was just one good reason for a walk up 510 metres and the Santuari de Sant Salvador is another. All I can say is … spectacular! We caught a bus from Portocolom to the working town of Felanitx – not a lot here – and walked approximately five kilometres – up and up – passing olive groves; dodging goats and the many cyclists that make this journey; weaving along winding roads; cutting across the hairpin bends; and following the pilgrims trail to the peak. The sanctuary is now a hotel, but a charm remains and you are free to roam around the buildings, monuments and the giant cross. The views are truly spectacular from the top of the highest mountain of Serres de Llevant from where you can see much of the south east coast, including Portocolom and the rural farming communities inland. The walk back down was a lot easier!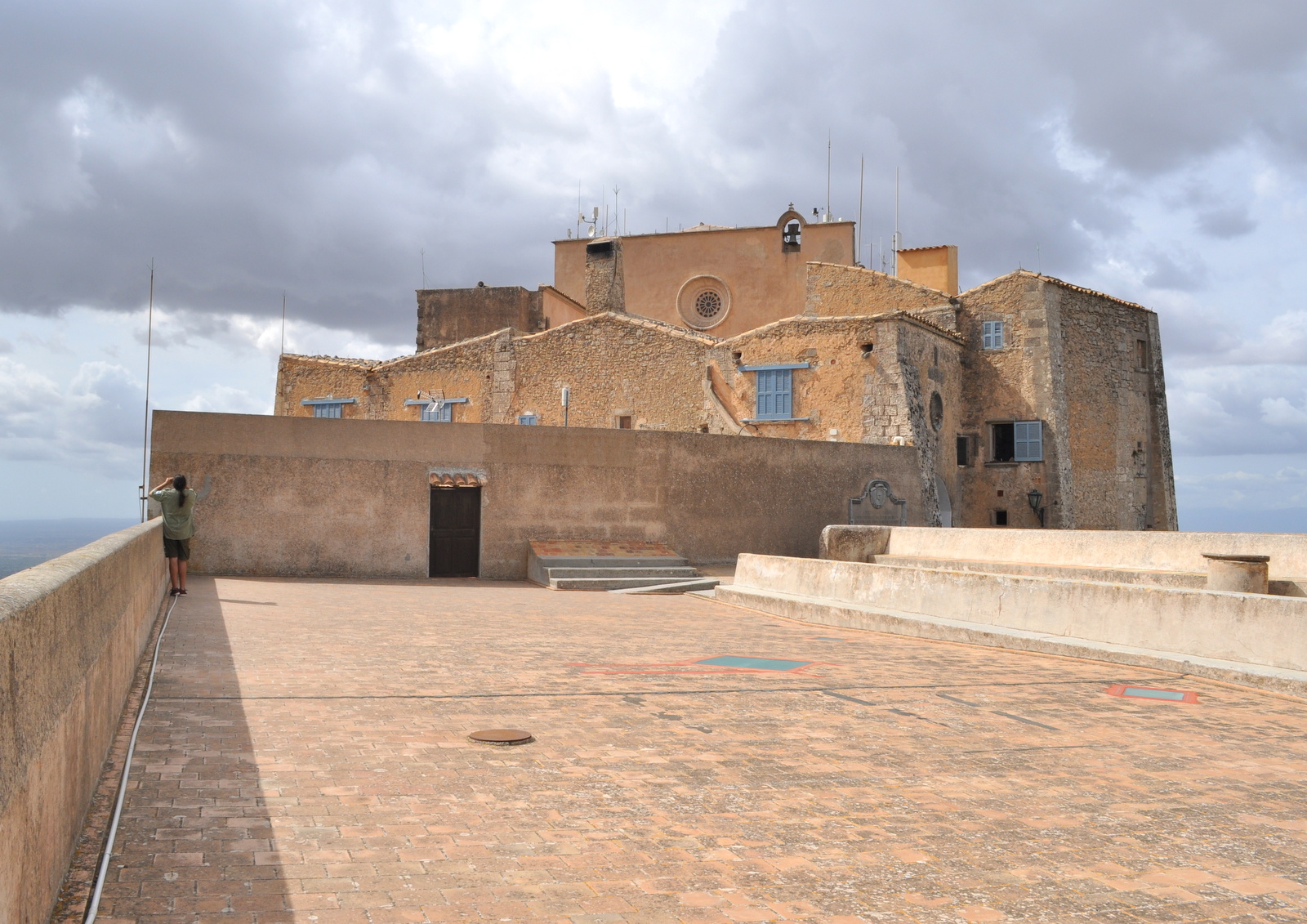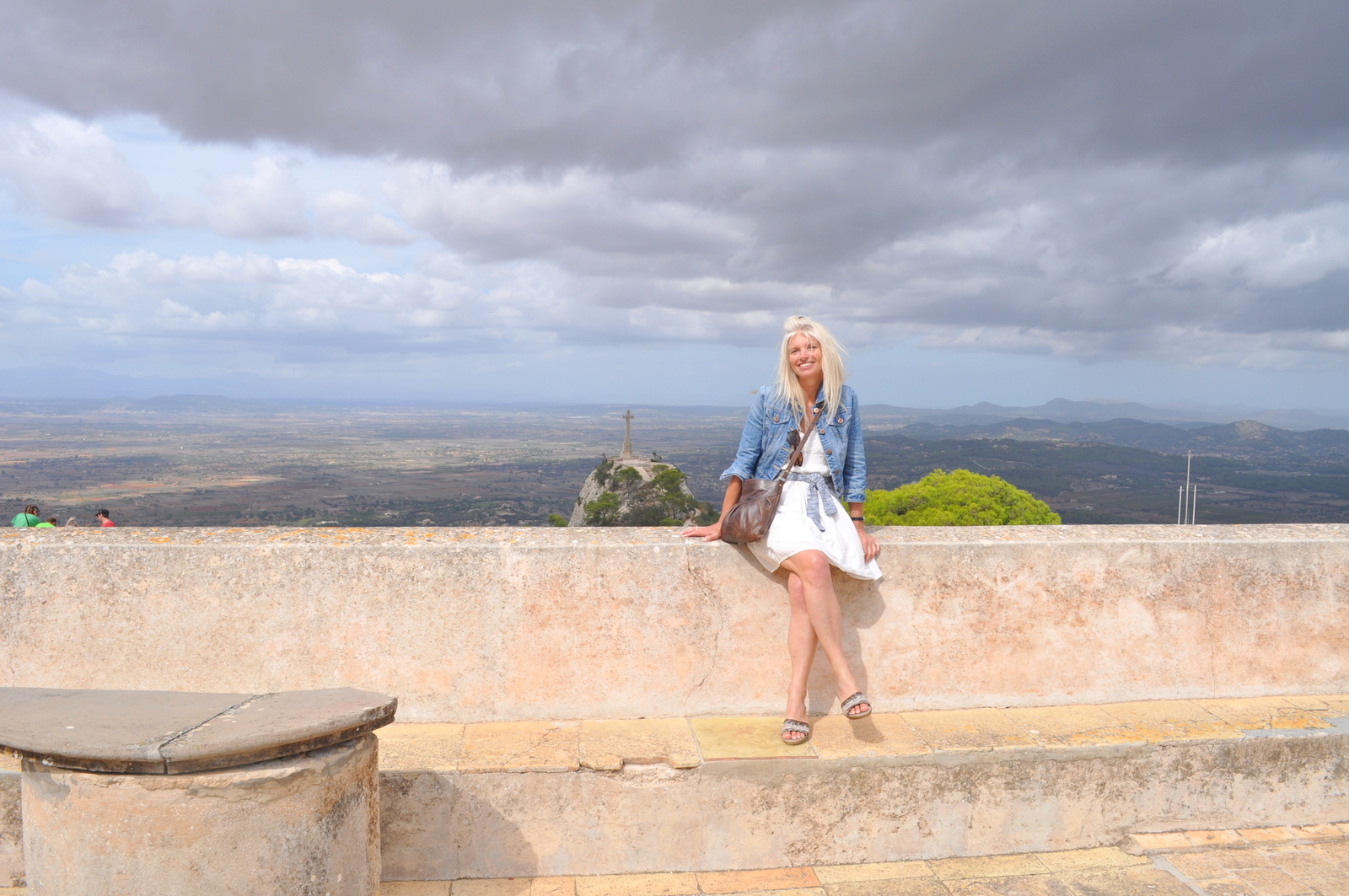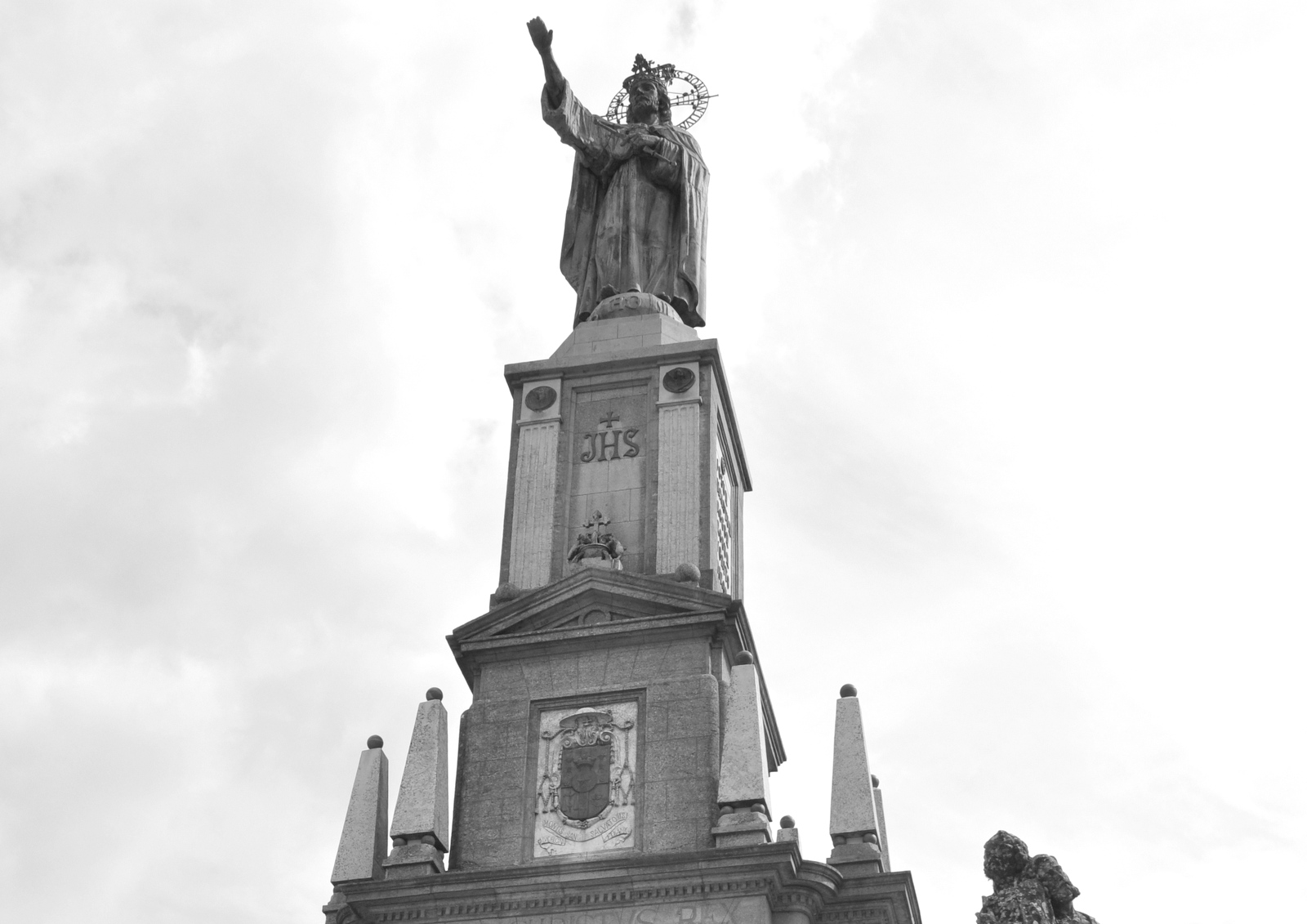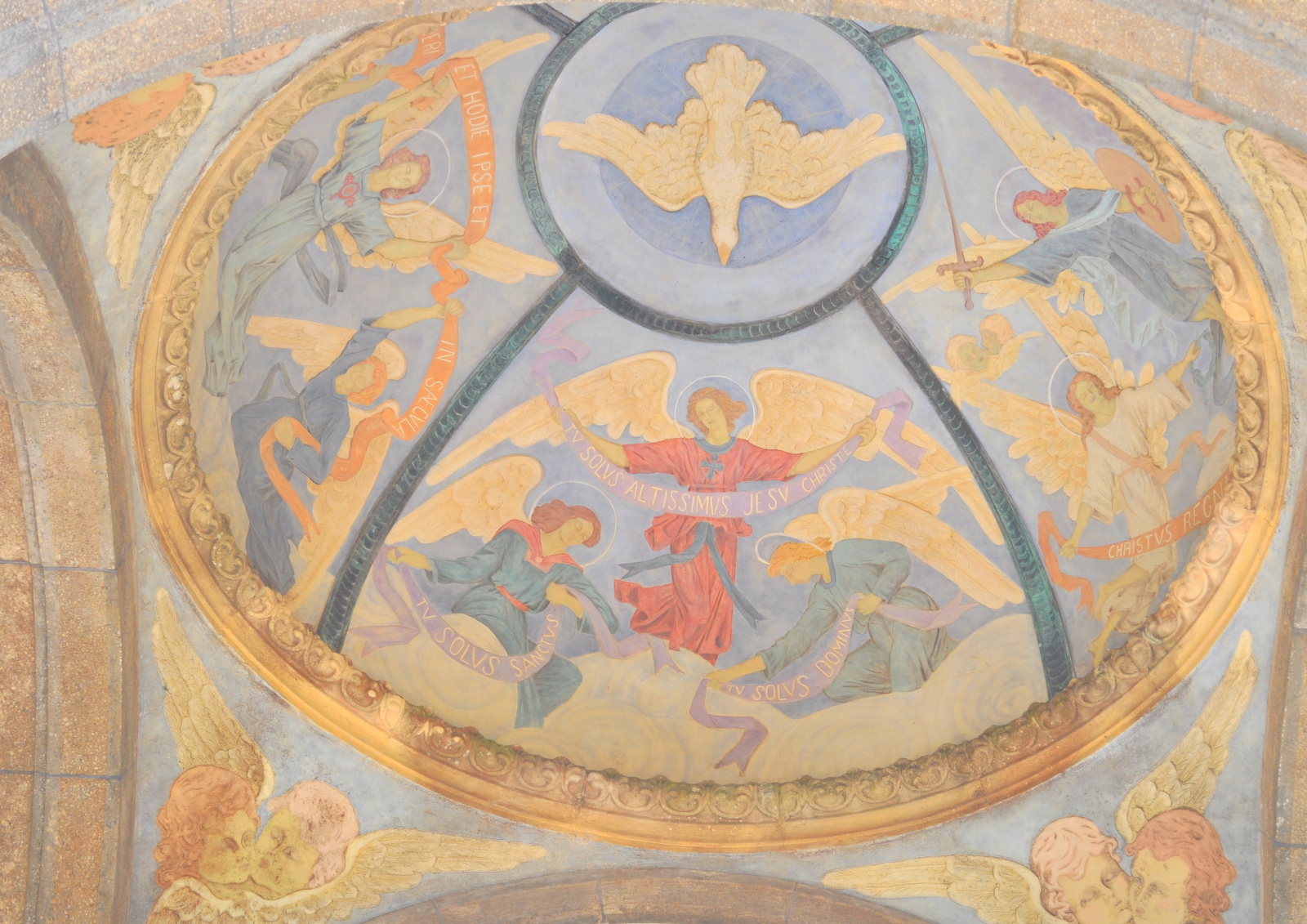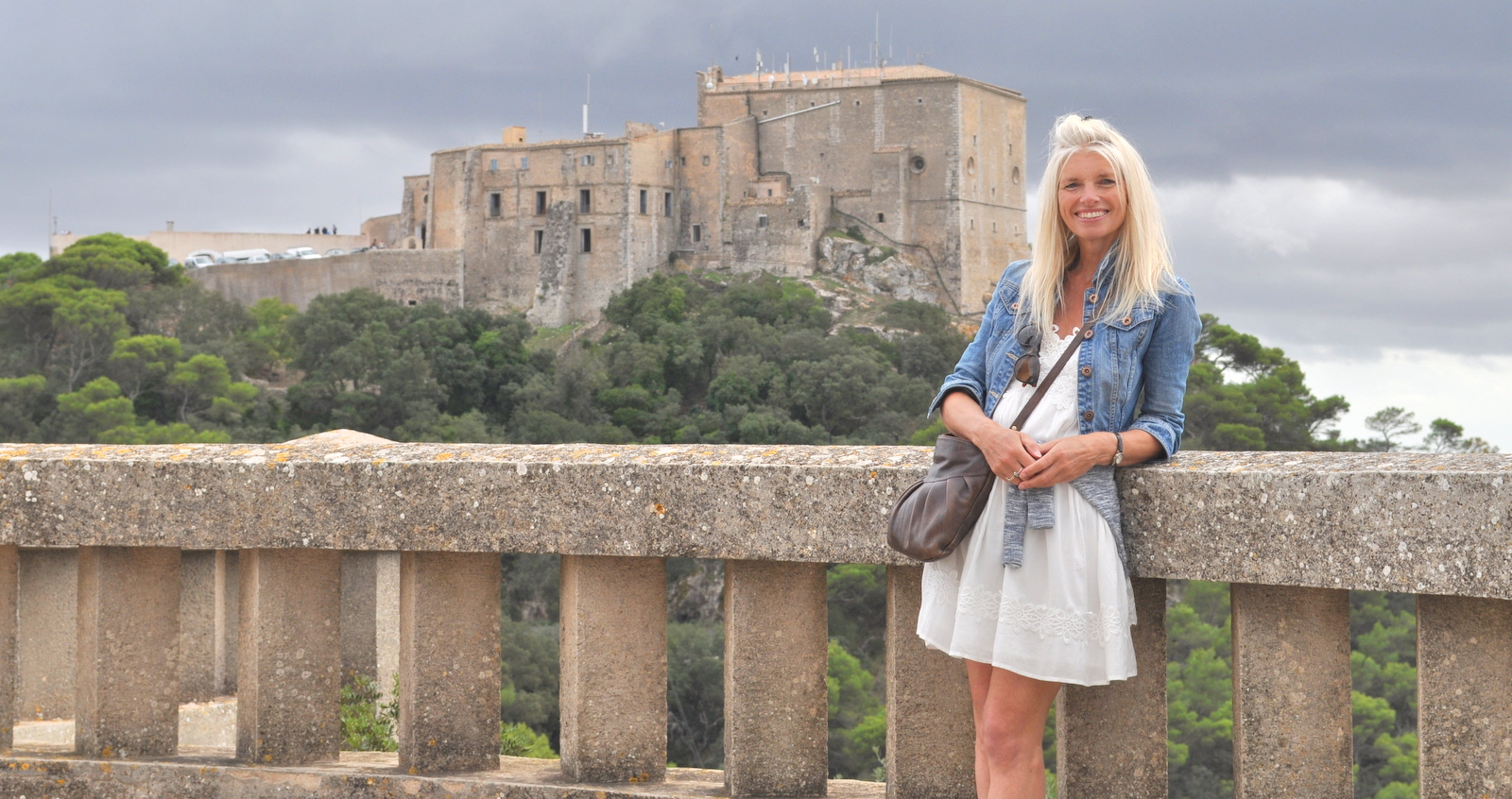 Of course being on holiday we had to do all that you are expected to do but would never dream of doing back at home in Cornwall – to indulge oneself in giant ice creams and sweet milkshakes. Whilst they were not sophisticated they were delicious and much appreciated in the September heat.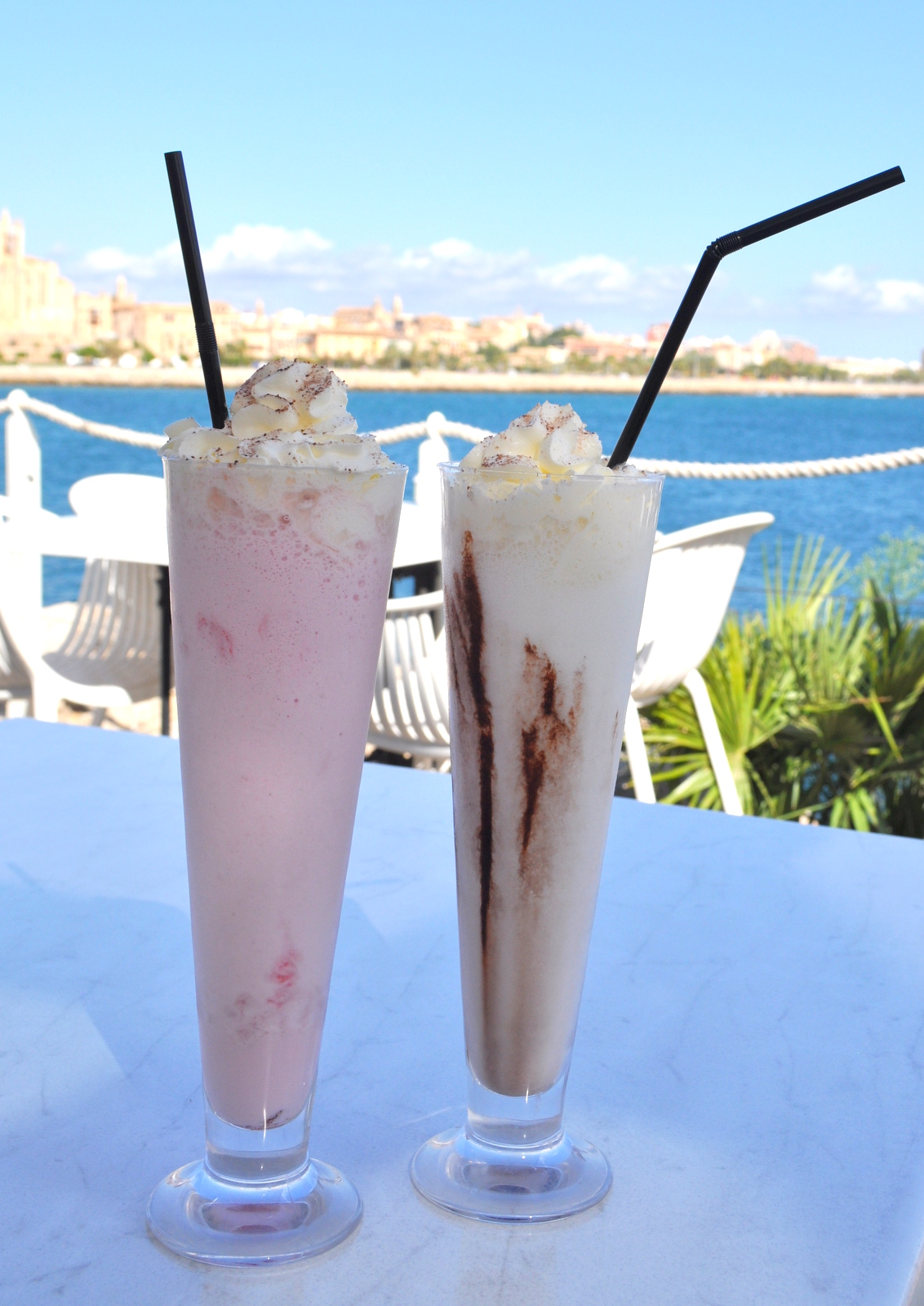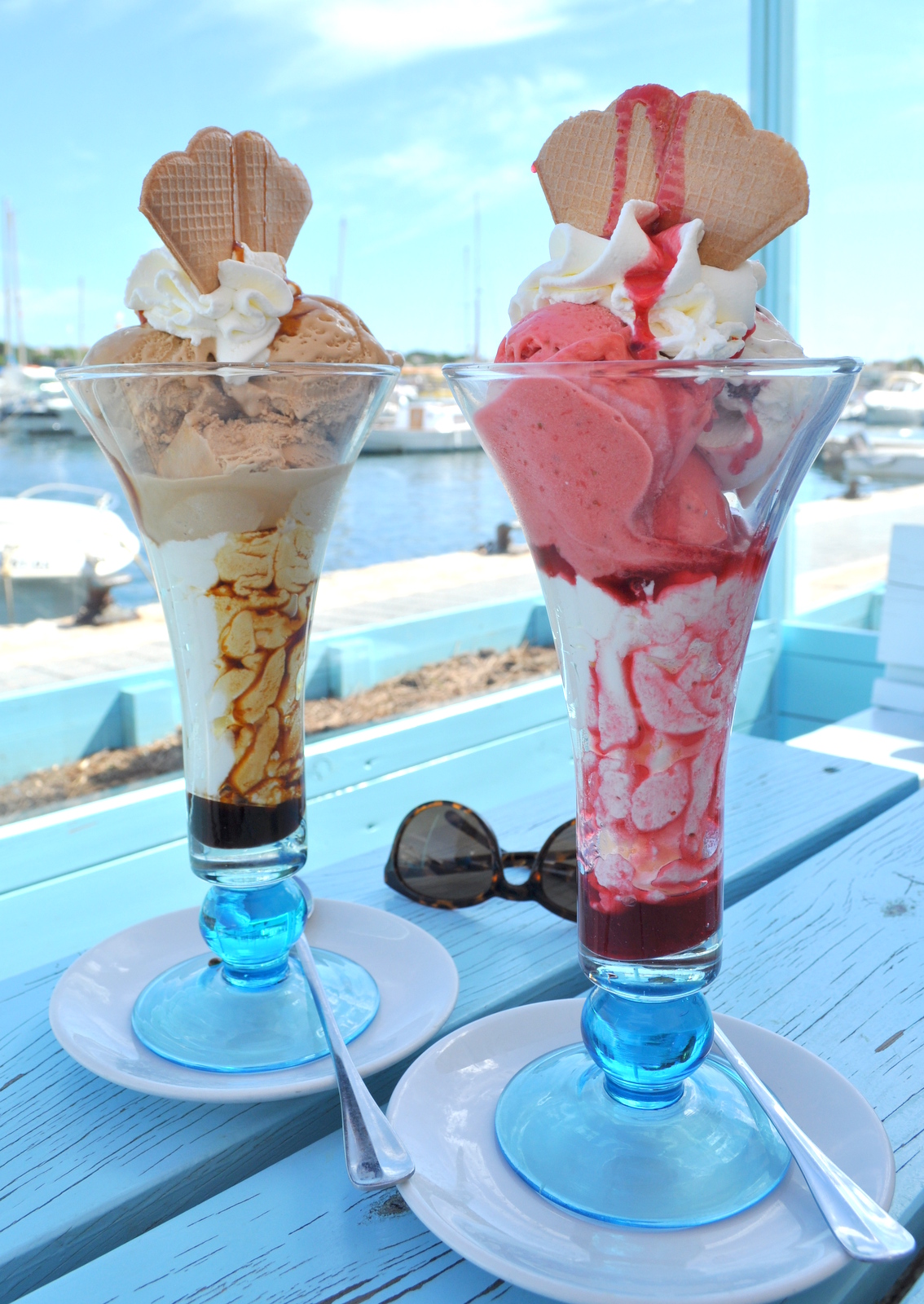 All I can say now is a very big thank you to Silvia, Harry and Carmen for giving us the opportunity to stay in your wonderful homes on the fabulous island of Mallorca to see all the fabulous things Mallorca has to offer – we will be back! Cornwall I love you – but I think I have just had a love affair with Mallorca!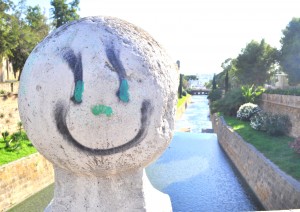 No city is a city without a little graffiti – not done by me – but truly represents the smile I had in Palma!
Gracies Mallorca!
Diane x
---