The autumn is suddenly upon us – there is a chilly bite to the evening air and morning dewy grass dampens my sandal strewn feet – yes, I am still wearing sandals as a last ditch attempt to hang onto summer. Not that it was a good one in England this year, but we did have a few sunny days – just not enough of them. But autumn comes with its own beauty and charm – leaves fluttering to the ground creating a carpet of gold, red and orange; branches laden with jewel-like berries; fires dancing in the log burner; and the final flourish of apples falling from the trees in the orchard. Either ready to eat, pummel into juice or cook with – or all of them!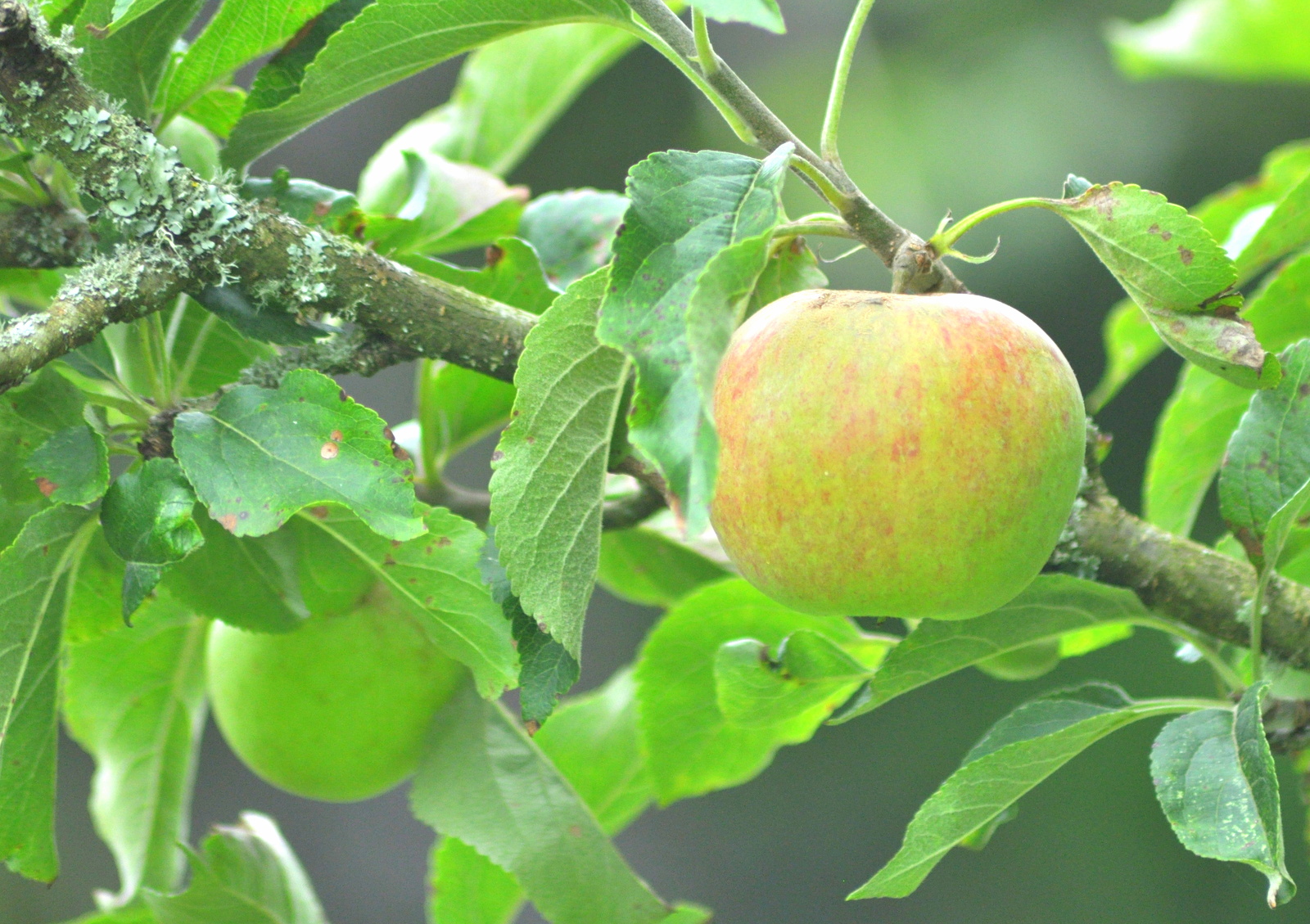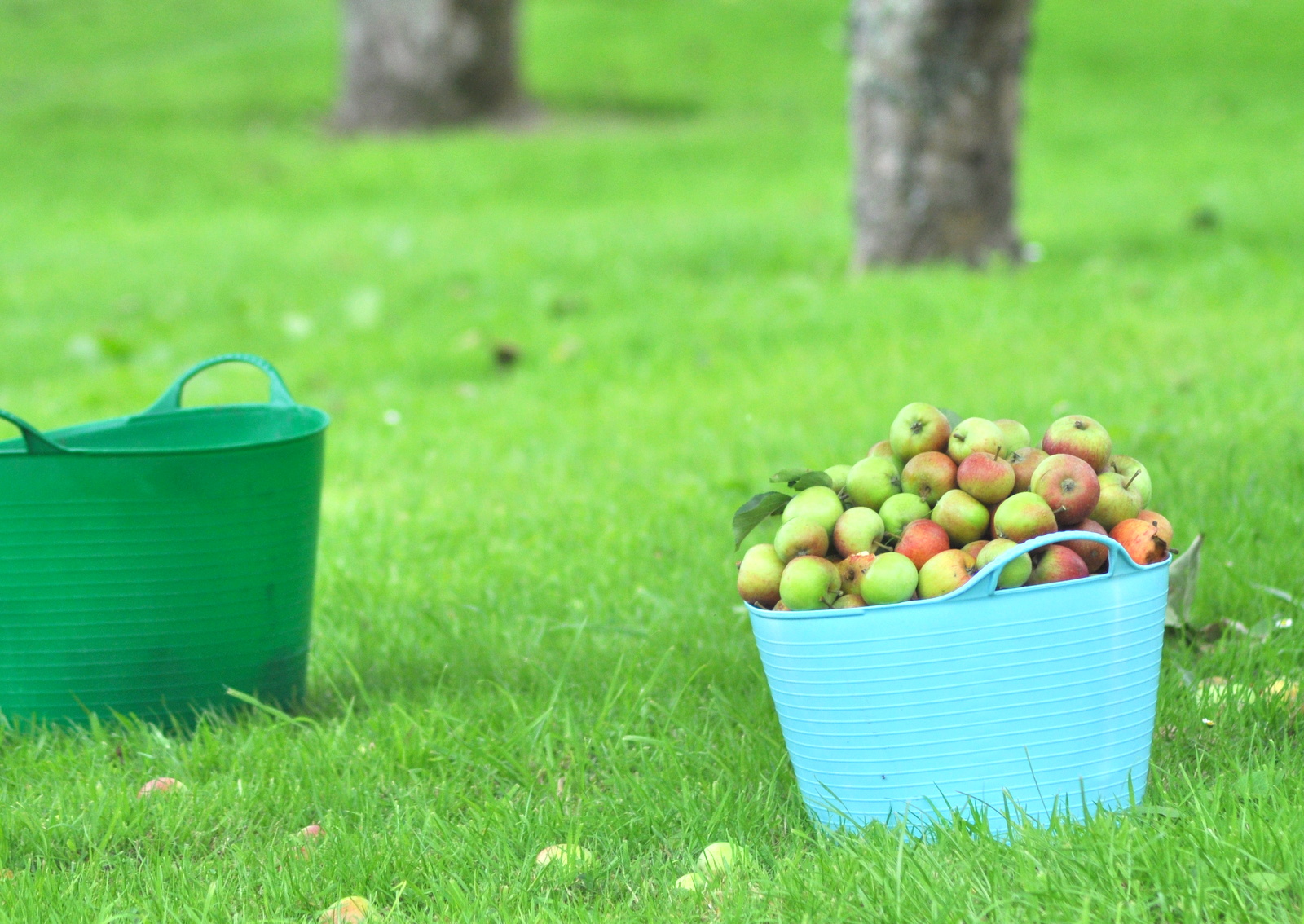 There are so many wonderful delights to be made with apples: crumble, pies, tarts, chutneys, sauces and cakes. Cakes I will come to in a moment but first I want to tell you about what we sometimes do with our bumper crops – press them! Apples for pressing to make our own apple juice, cider and wine. And we have our own hand made juicer, not made by me, oh, of course not, but by the practical one of the house – my man! But before getting to the juicy bit we have to spend a little time sorting through the apples that the no so little ones anymore collect for us over the weeks.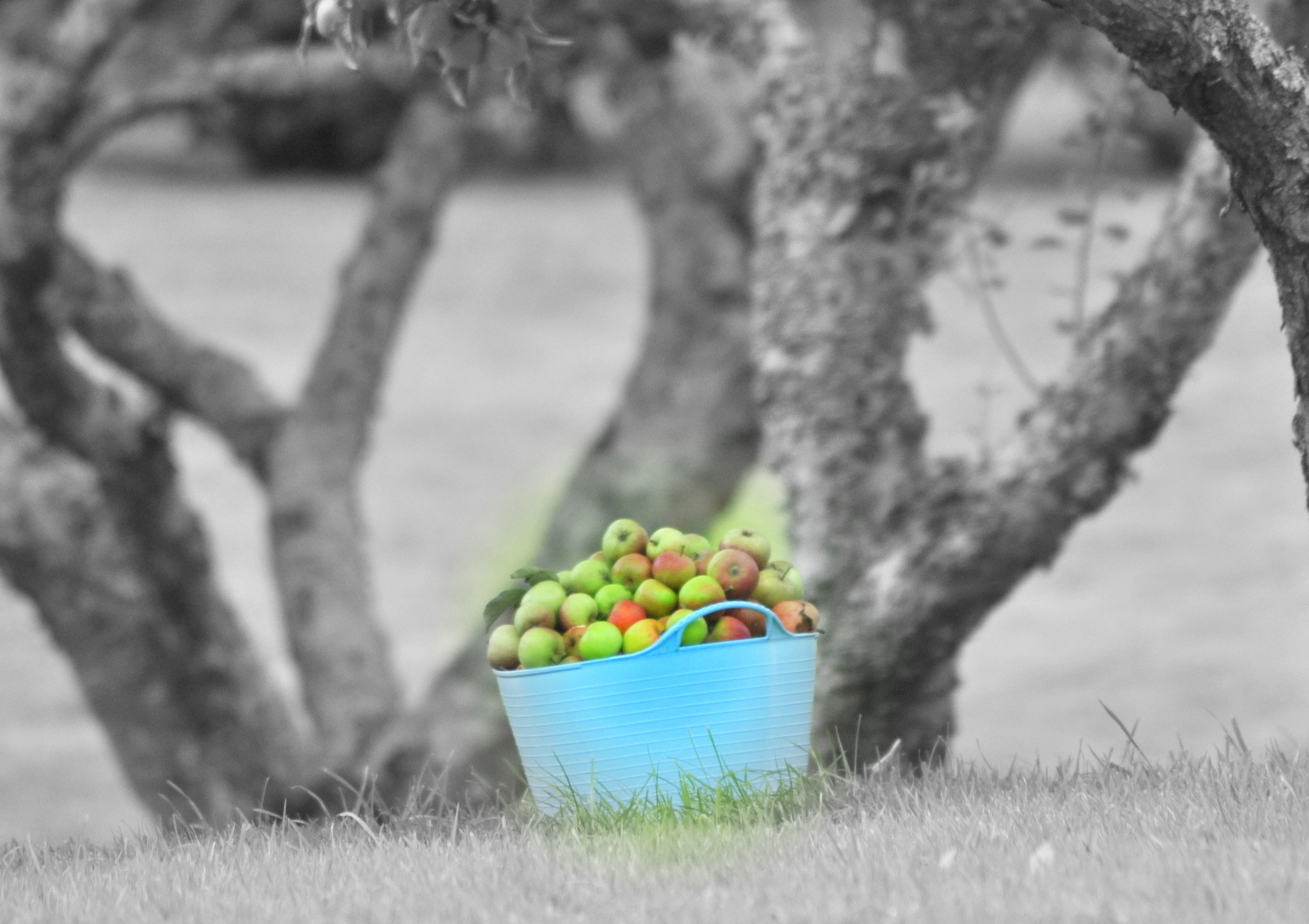 We then remove any bad ones and cut away bits that are not required and then they are washed in an old bath tub before being tipped, a few at a time into the pulper, and then into another machine and out comes the juice, faster than Niagara Falls. This then has to go through a process of sterilization, separation, decanting, brewing, fermenting and storage. I will save the details of all of this for another time – my better half would normally do this, so I have a little learning to go through myself before I can share the detailed process with you.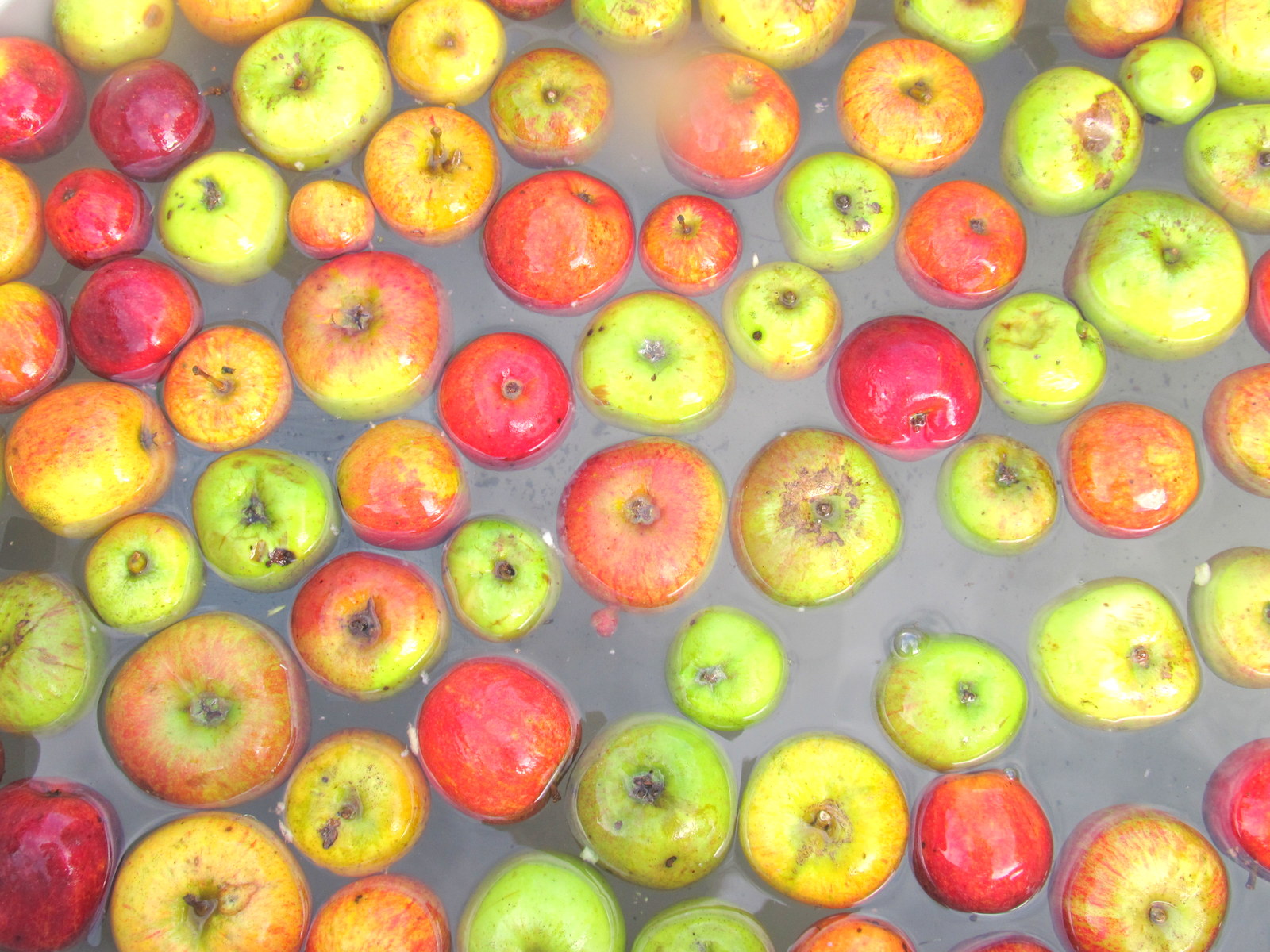 My forte is the creation and baking – using a few stolen apples from the orchard – of a moist and sweet cake drizzled with a golden sauce.
Apple and Almond Cake with Toffee Sauce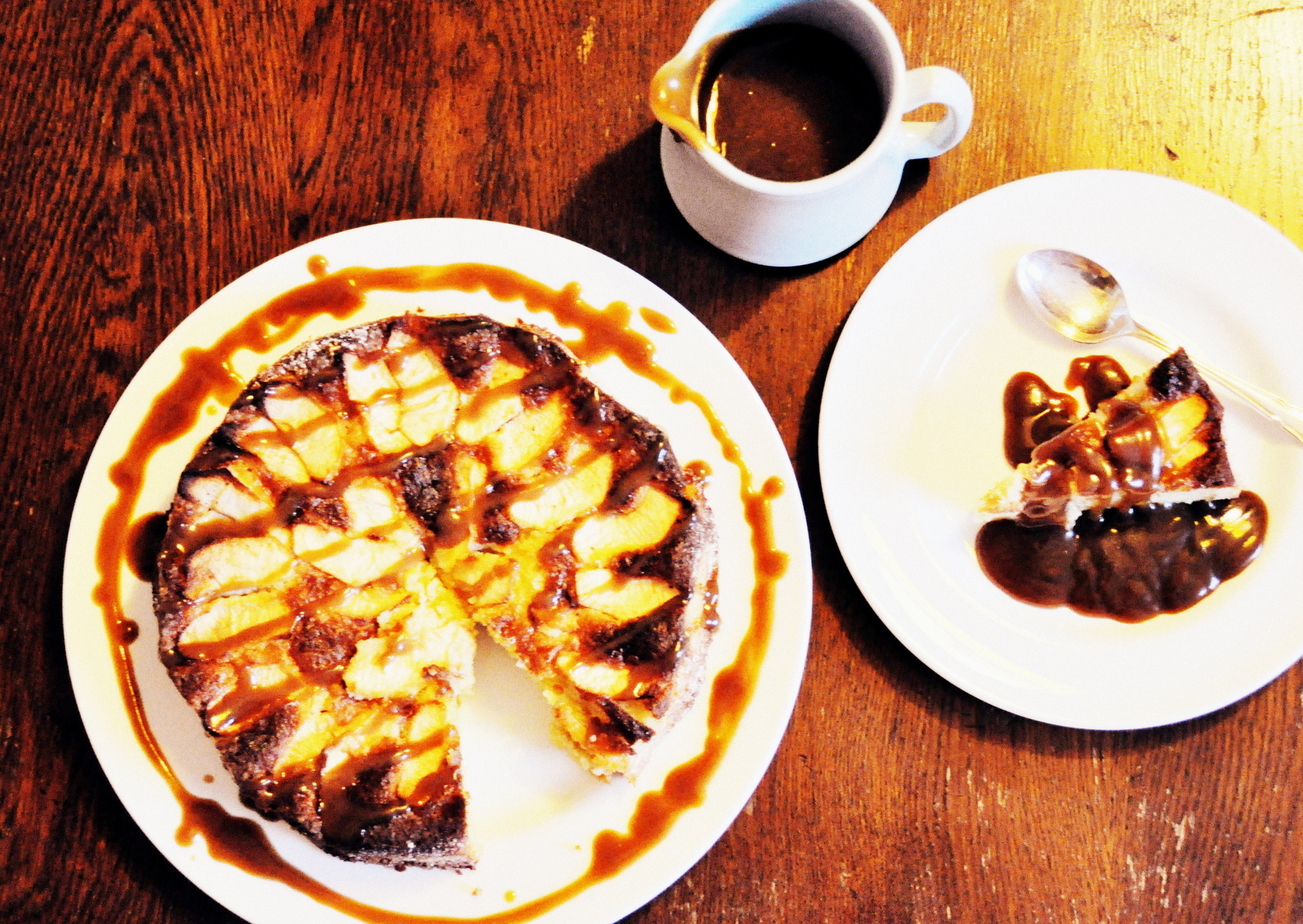 You will need for the cake:
20cm (8″) base lined cake tin
225g (8oz) softened butter
250g (9oz) caster sugar
125g (4oz) self raising flour
75g (3oz) ground almonds
1tsp almond essence
3 large eggs
2 eating apples of your choice, peeled, cored and sliced
1tbsp Demerara sugar
For the toffee sauce you will need:
200ml (7floz) double cream
50g (2oz) dark Muscovado sugar
50g (2oz) light brown soft sugar
25g (1oz) butter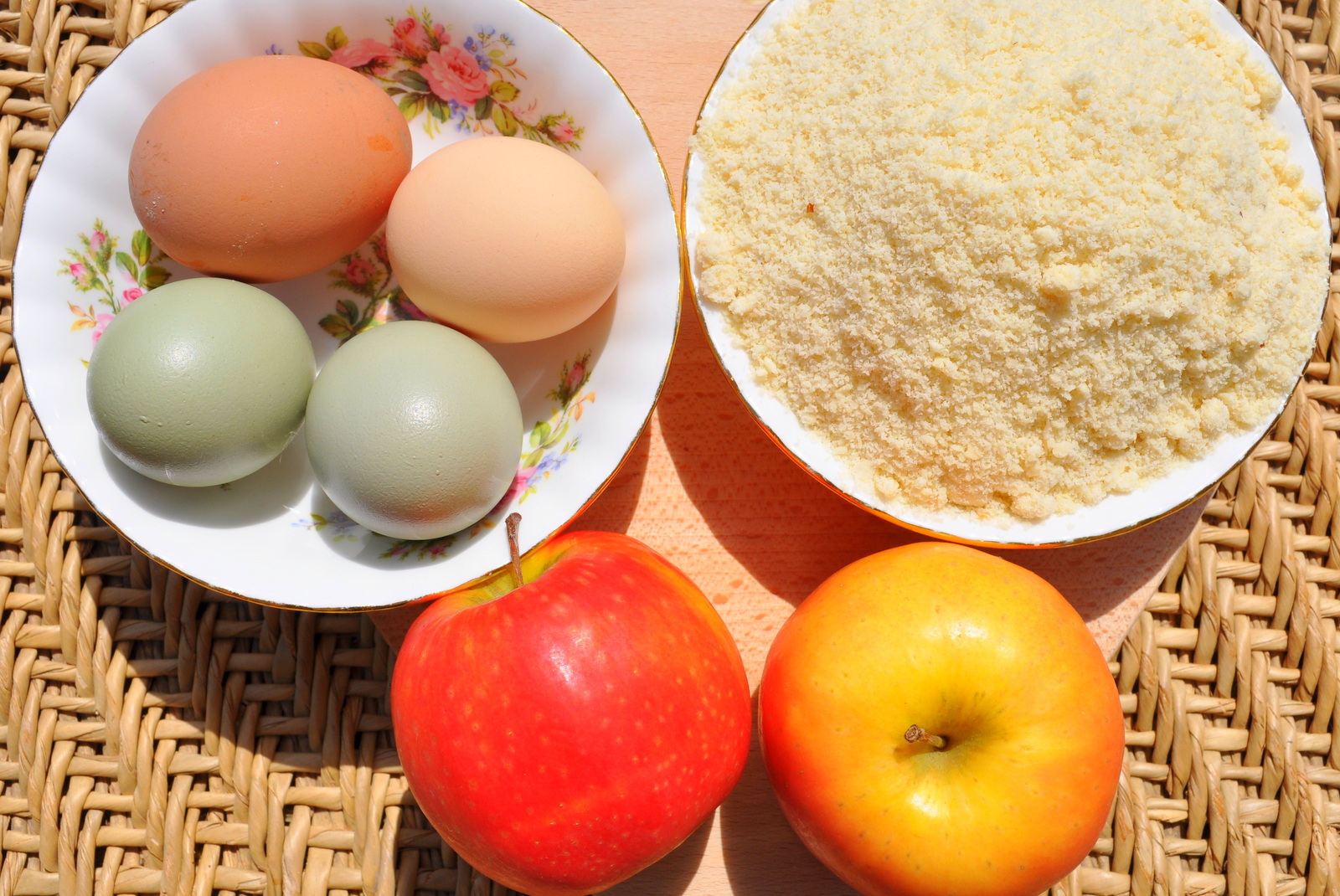 To make the cake pre-heat the oven to 180 degrees C (160 degrees C fan oven) mark 4. Then put all the cake ingredients into a large bowl and with an electric mixer combine thoroughly until pale and creamy.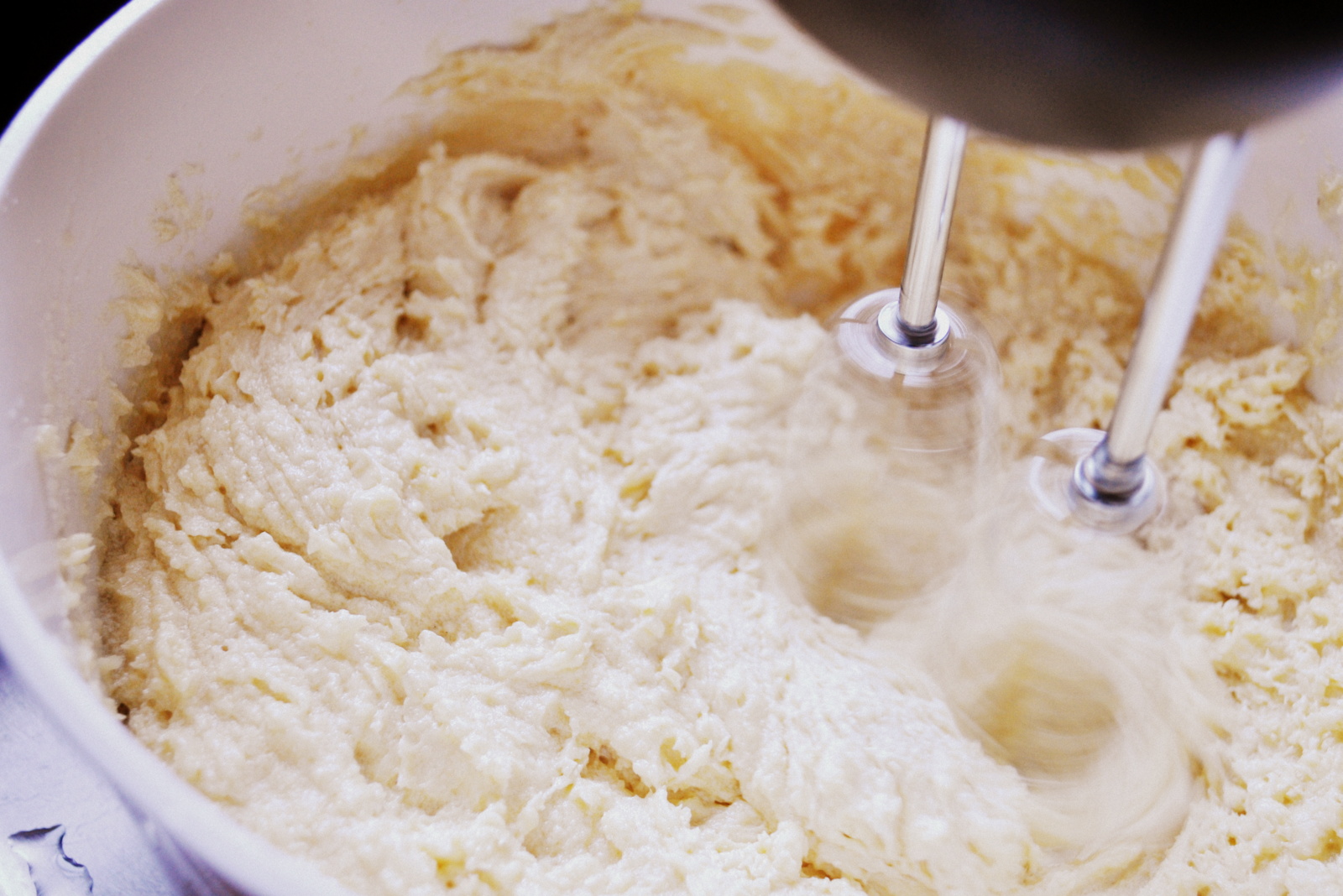 Spoon the mixture into the pre-pared cake tin, level and bake in the pre-heated oven for 20mins.Remove from the oven and quickly, but carefully, press the apple slices onto the top of the part baked cake so that they sink slightly. Sprinkle over the Demerara sugar.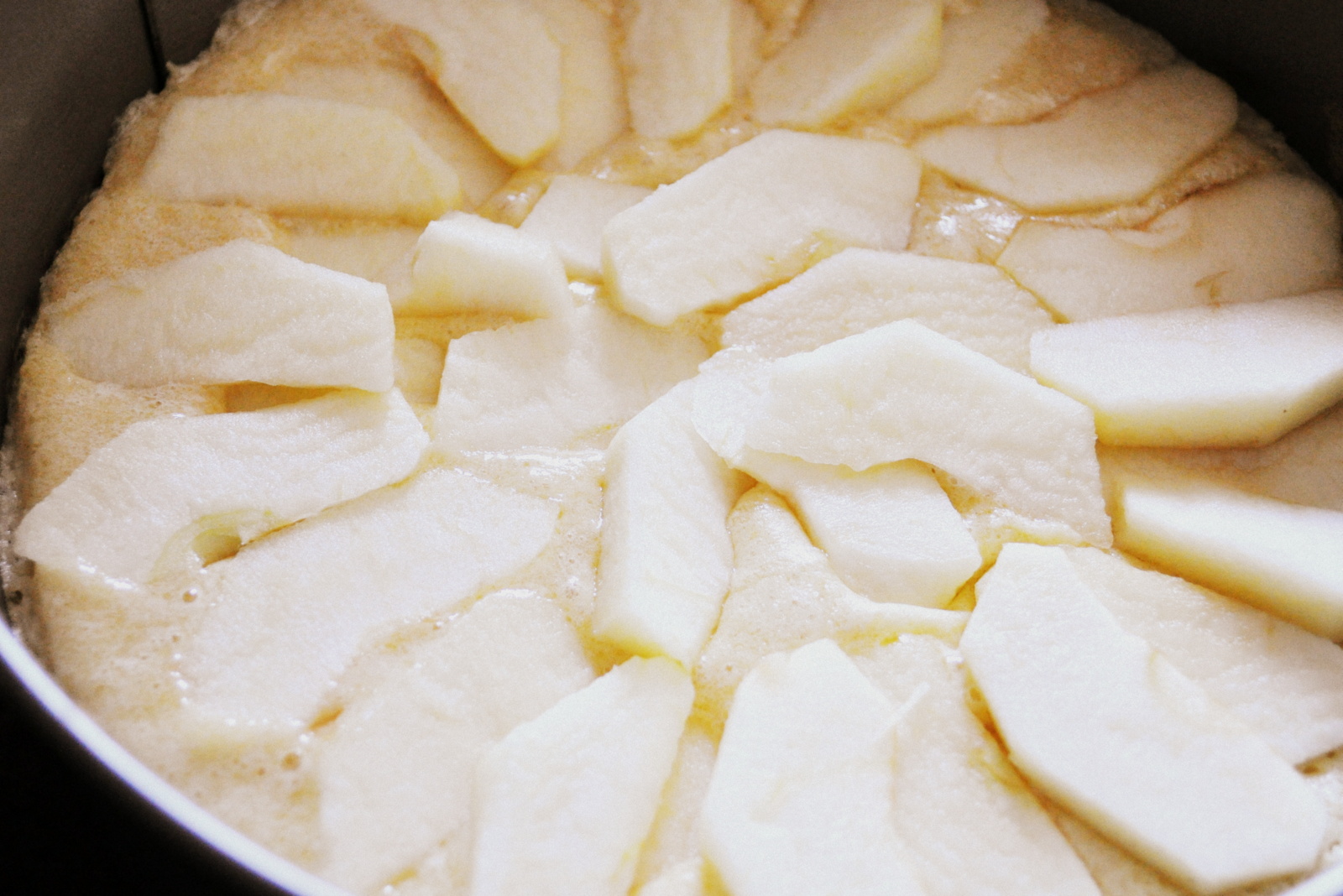 Return to the oven and finish baking for approximately45-50mins, or until an inserted skewer comes out clean. Leave the cake to cool in the tin for about 10mins. Remove from the tin and cool on a wire rack.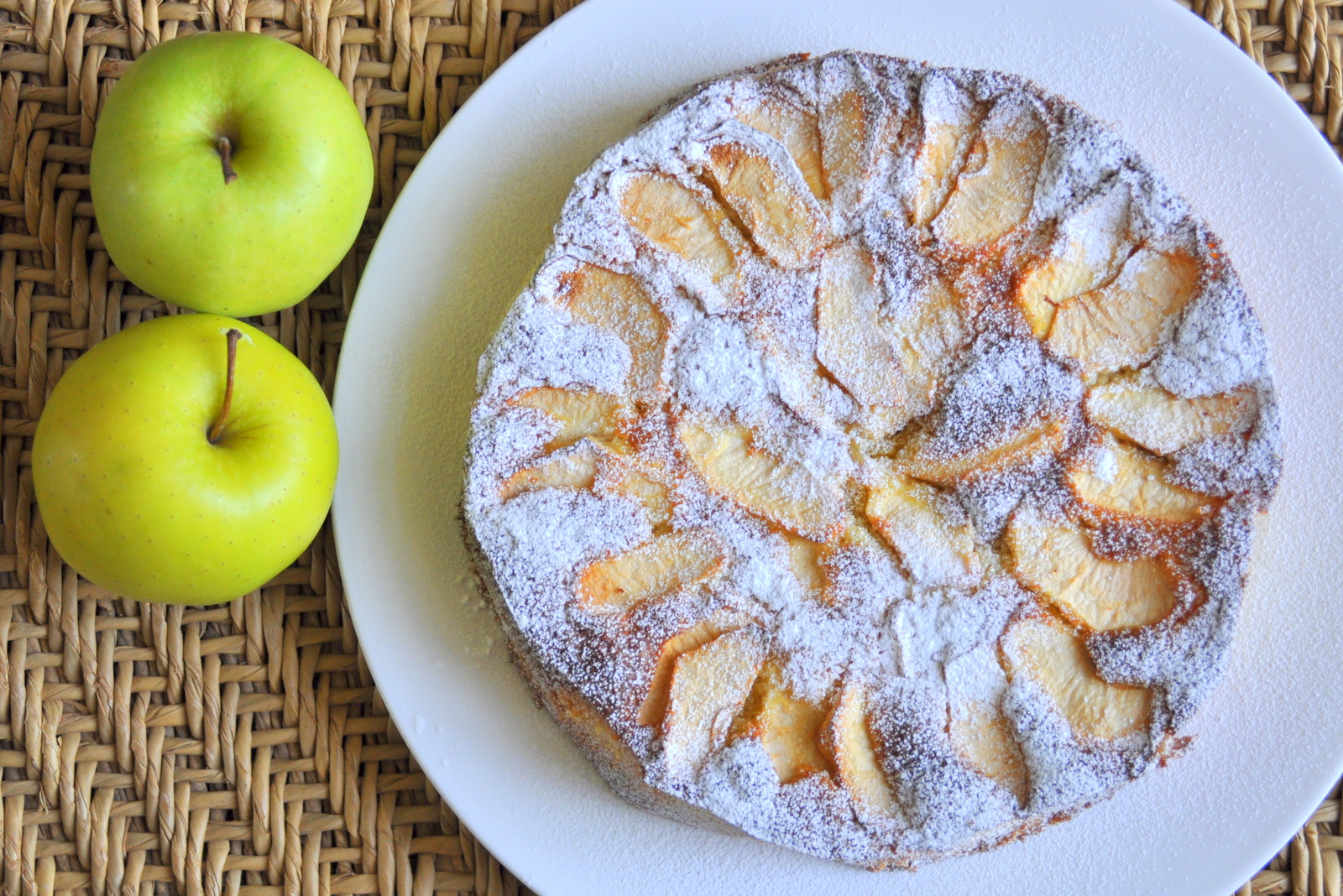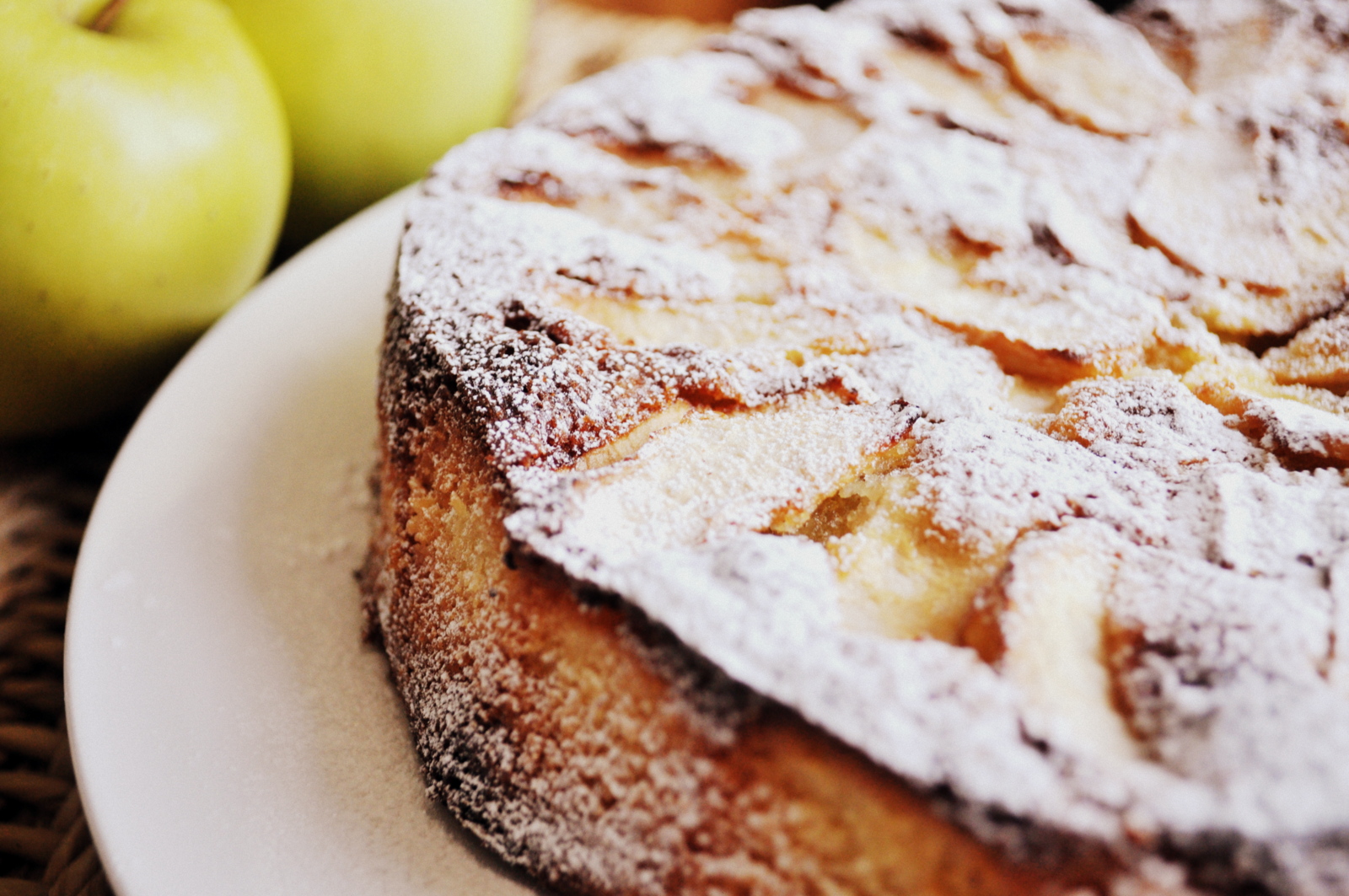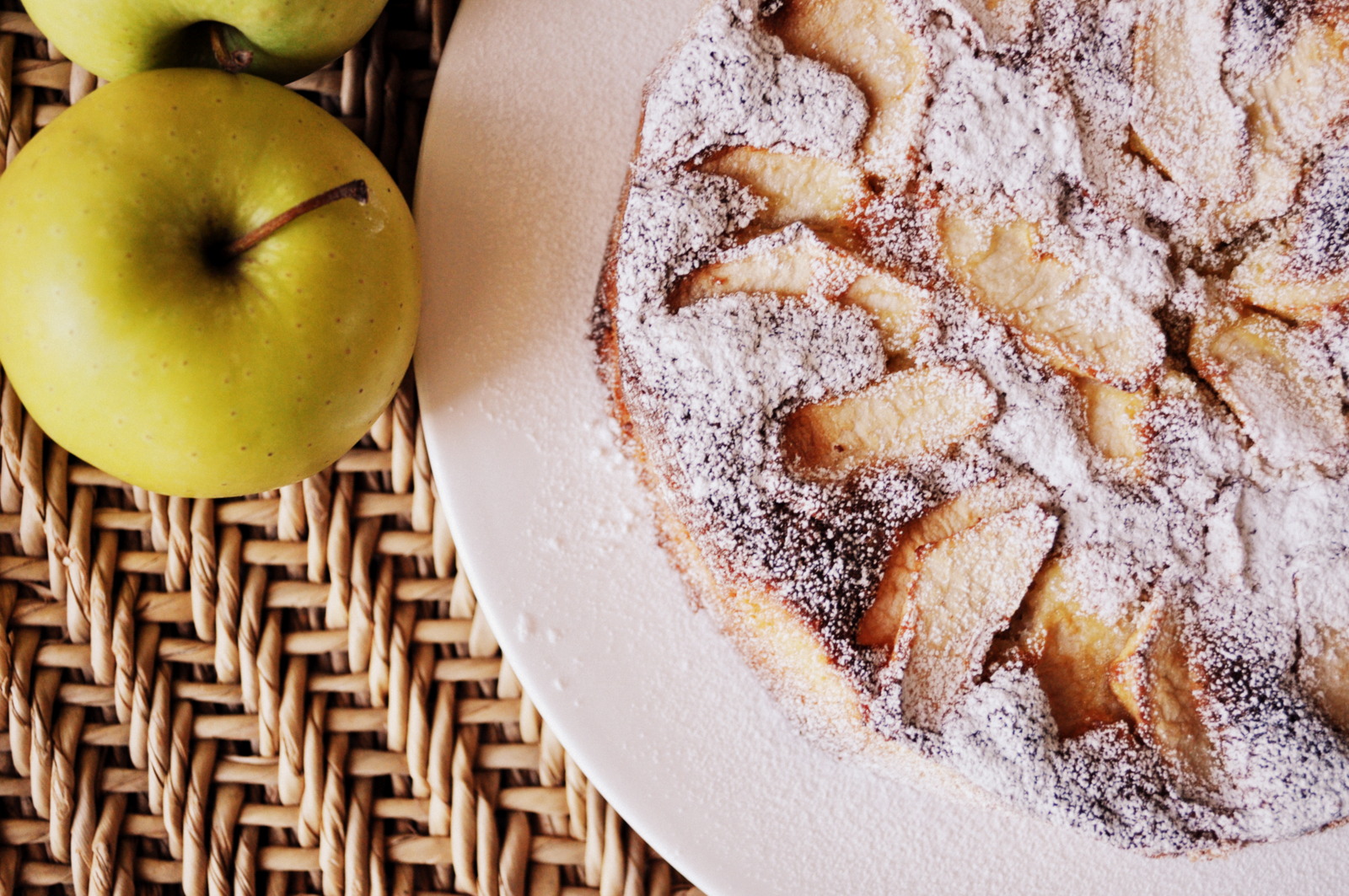 This cake can be eaten entirely on its own and it is just as delicious without the the sauce, but if you want a little decadence continue with the sauce and here is how you make it. Simply take all the ingredients for the toffee sauce and place them in a small saucepan. On a gentle heat melt all the ingredients and then simmer for approximately 5 mins until slightly thickened. Cool slightly.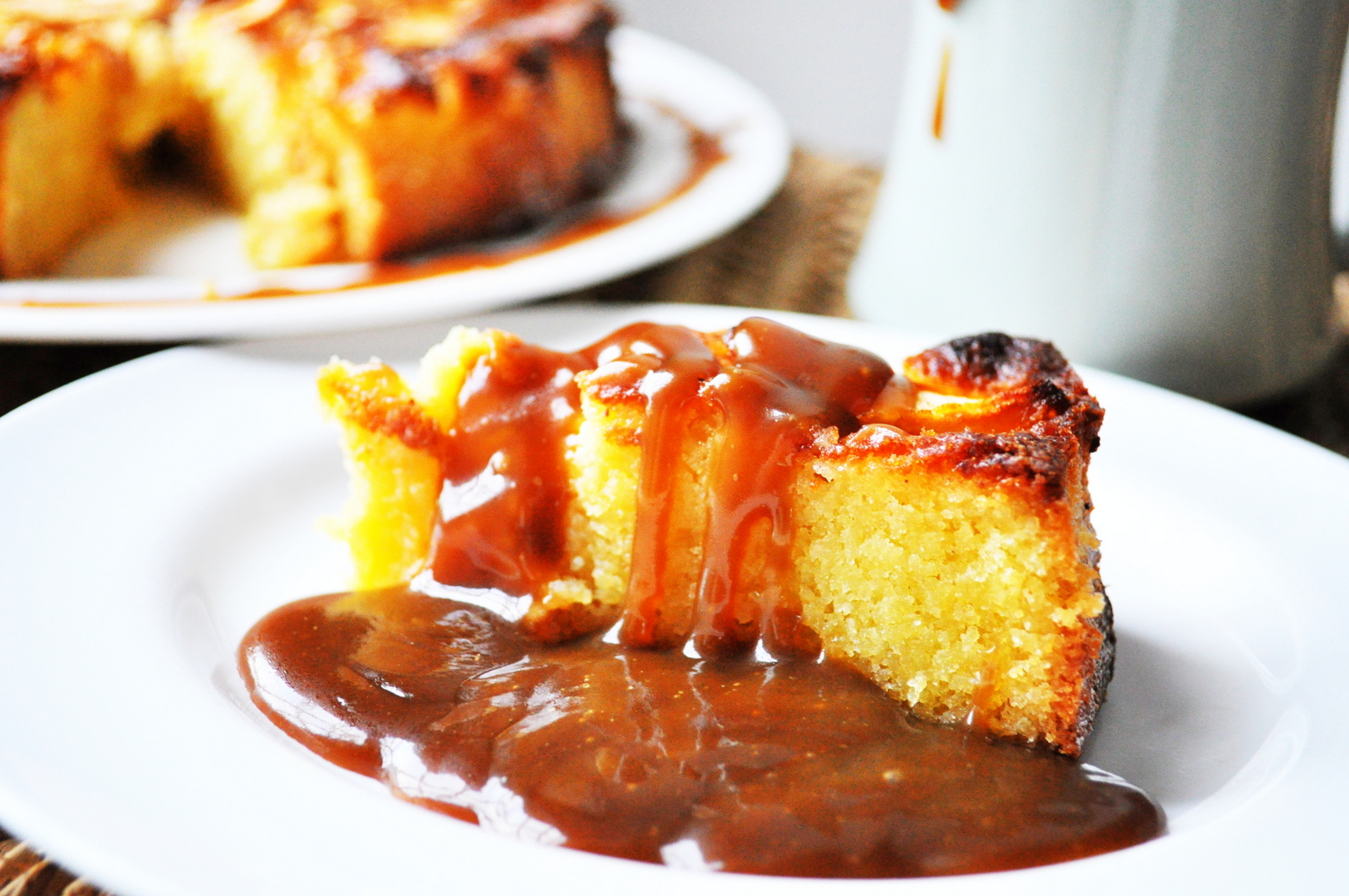 Then all that is left is to drizzle a little around the entire cake, slice, pour and serve. The cake and the sauce is great warm or cold and for a little further indulgence try  the duo with vanilla ice cream or a dollop of clotted cream.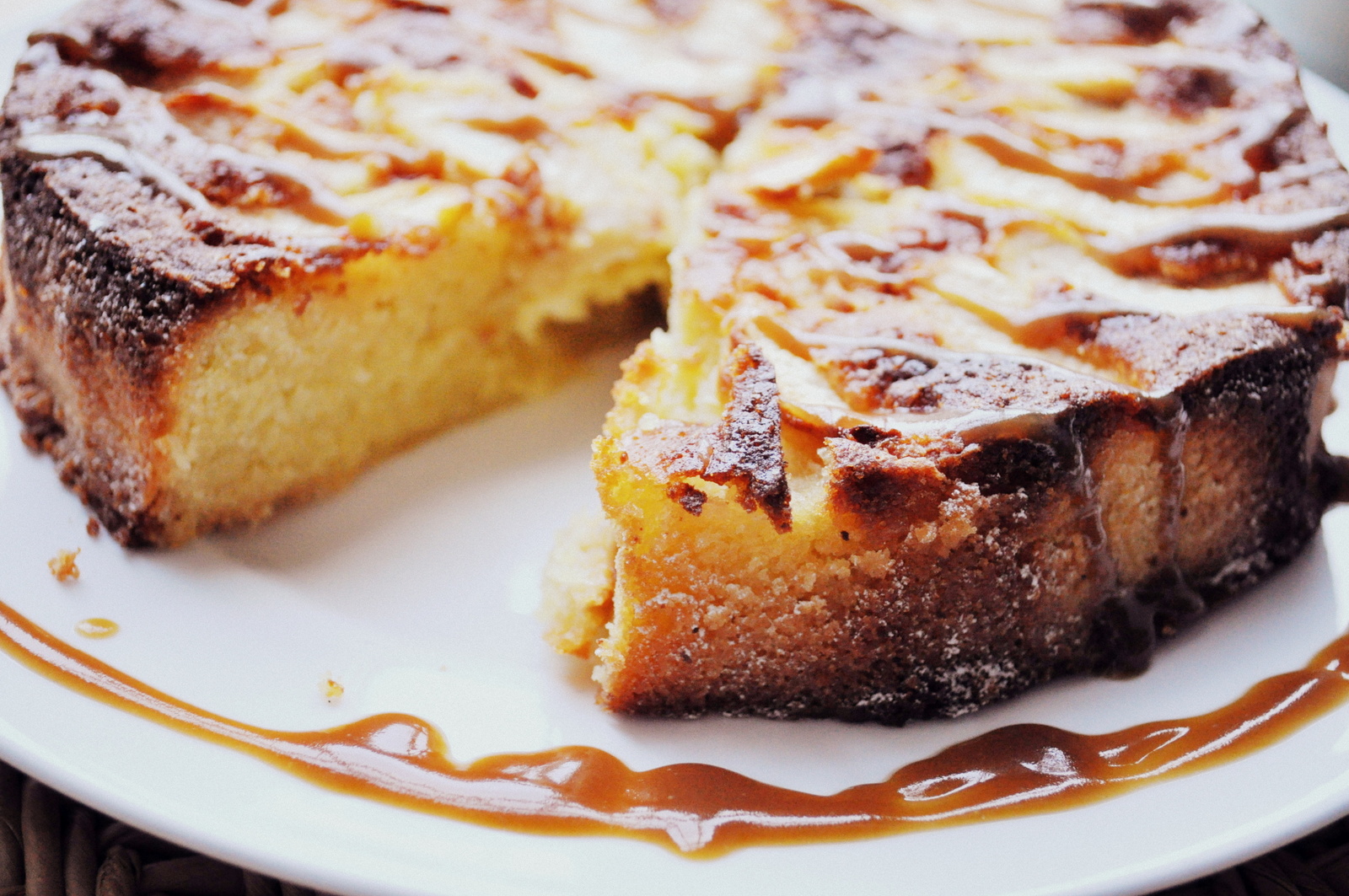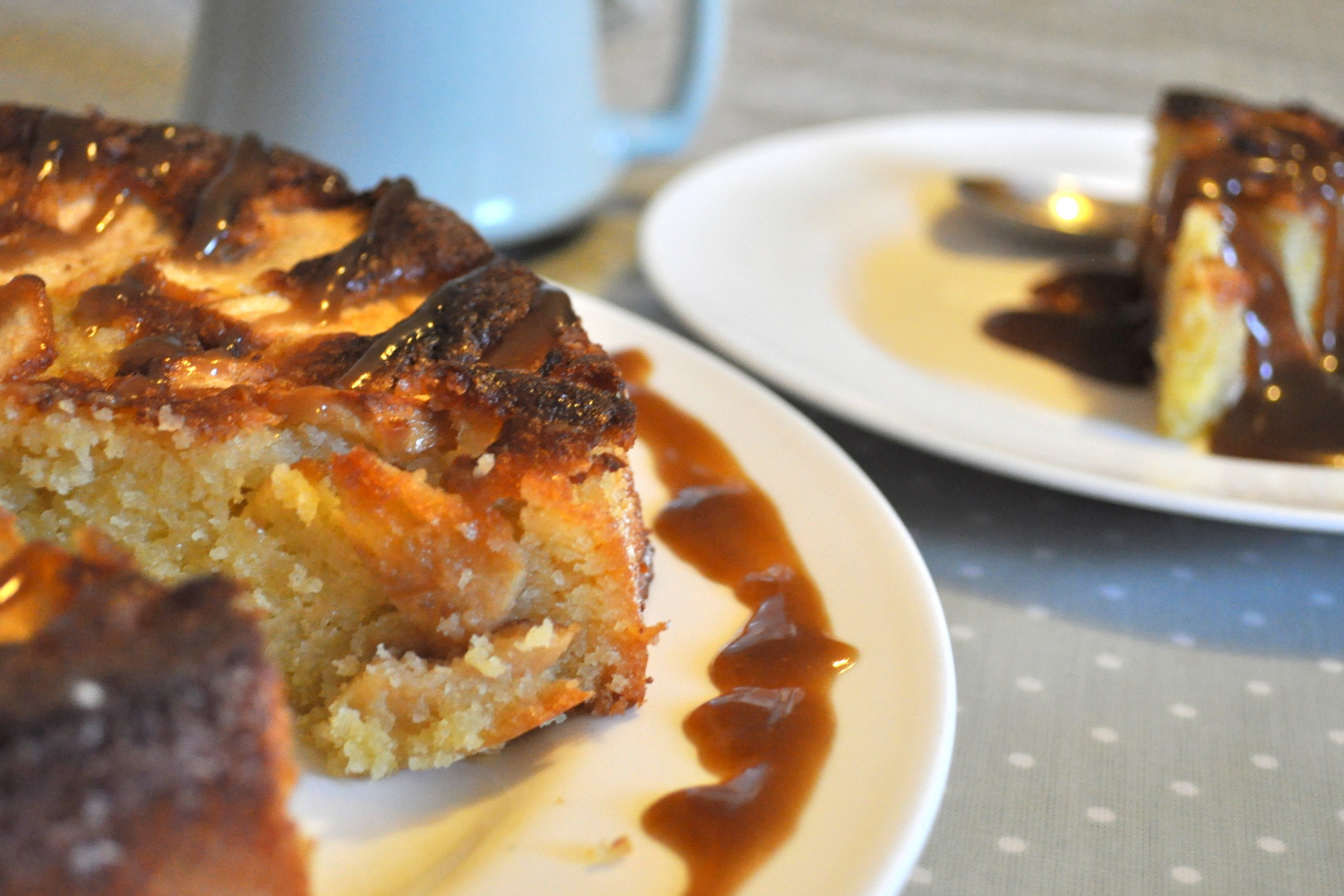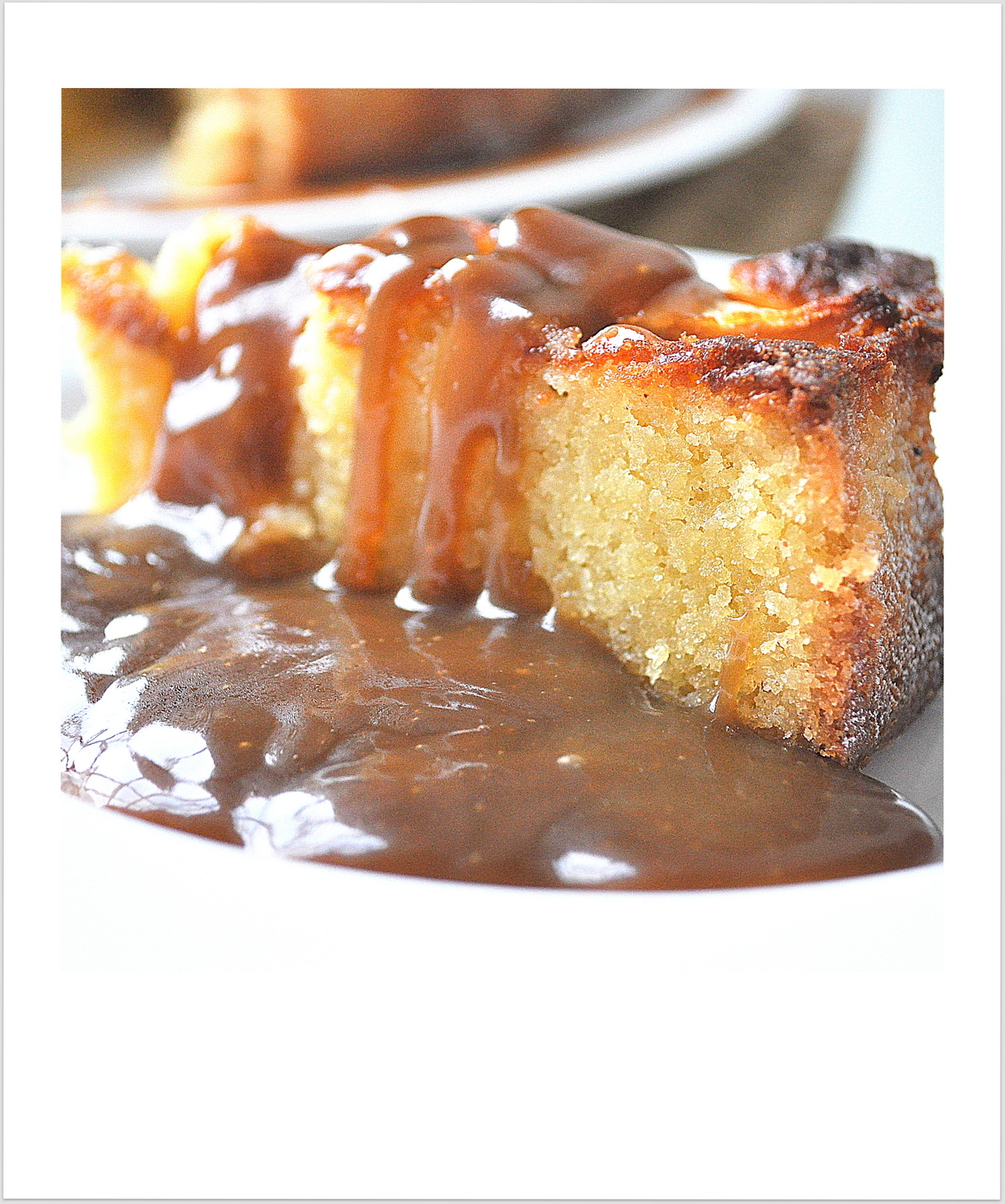 Who says that the short days, longer nights and cooler air cannot bring happiness?! I am about to sit down in front of the comforting glow of our wood burning stove with a plate of warm cake and sauce – I am very happy!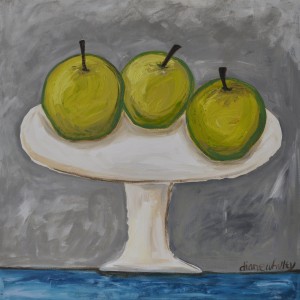 Apple pedestal in acrylic by Diane
Diane x
---