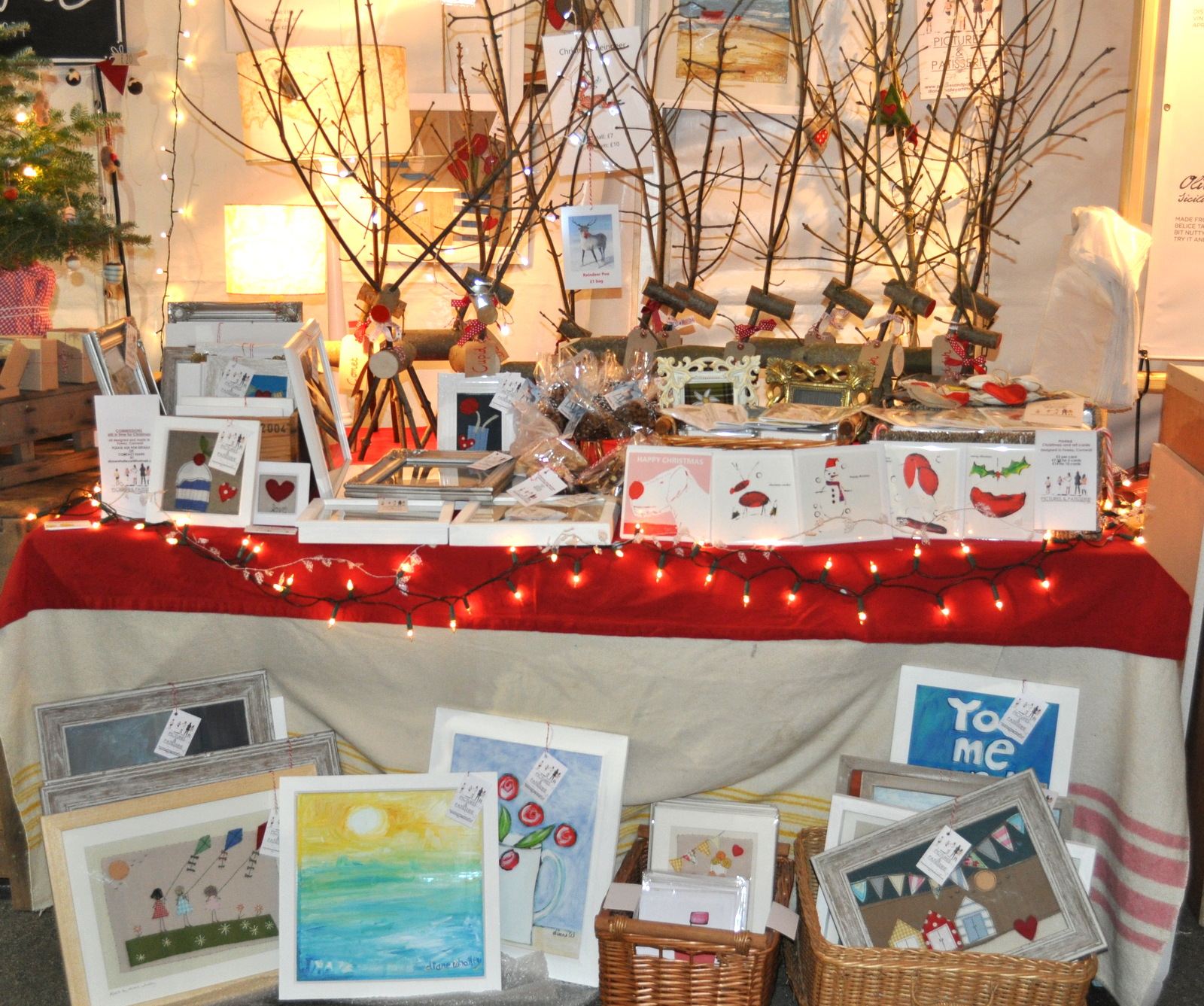 Christmas is a very special time of year for many reasons not least the Fowey Christmas Market which takes place during the first weekend of December. The small harbour side town comes alive with the switching on of the lights on the Friday night by Father Christmas, of course! His mode of transport is a little more creative than his usual sleigh as he arrives by boat. Local traders are open to welcome visitors and there is a buzzing congregation around the church with carols and Christmas elation ringing out – not to mention the squeals of excited children! Many events take place during the weekend and there is much to sample from the market traders based throughout the town – from marquees on the town quay and in Webb Street in the heart of Fowey to a packed hall at Fowey River Academy's sports hub at the top. The community hall and church also open their doors to show case the talents of local artists and crafts people. And for the past two years I have been there with a friend in the Webb Street marquee offering textile art, acrylic paintings, Christmas cards, stationery, tree decorations, charming wooden reindeers, Fowey estuary map lampshades and my own sweet treats.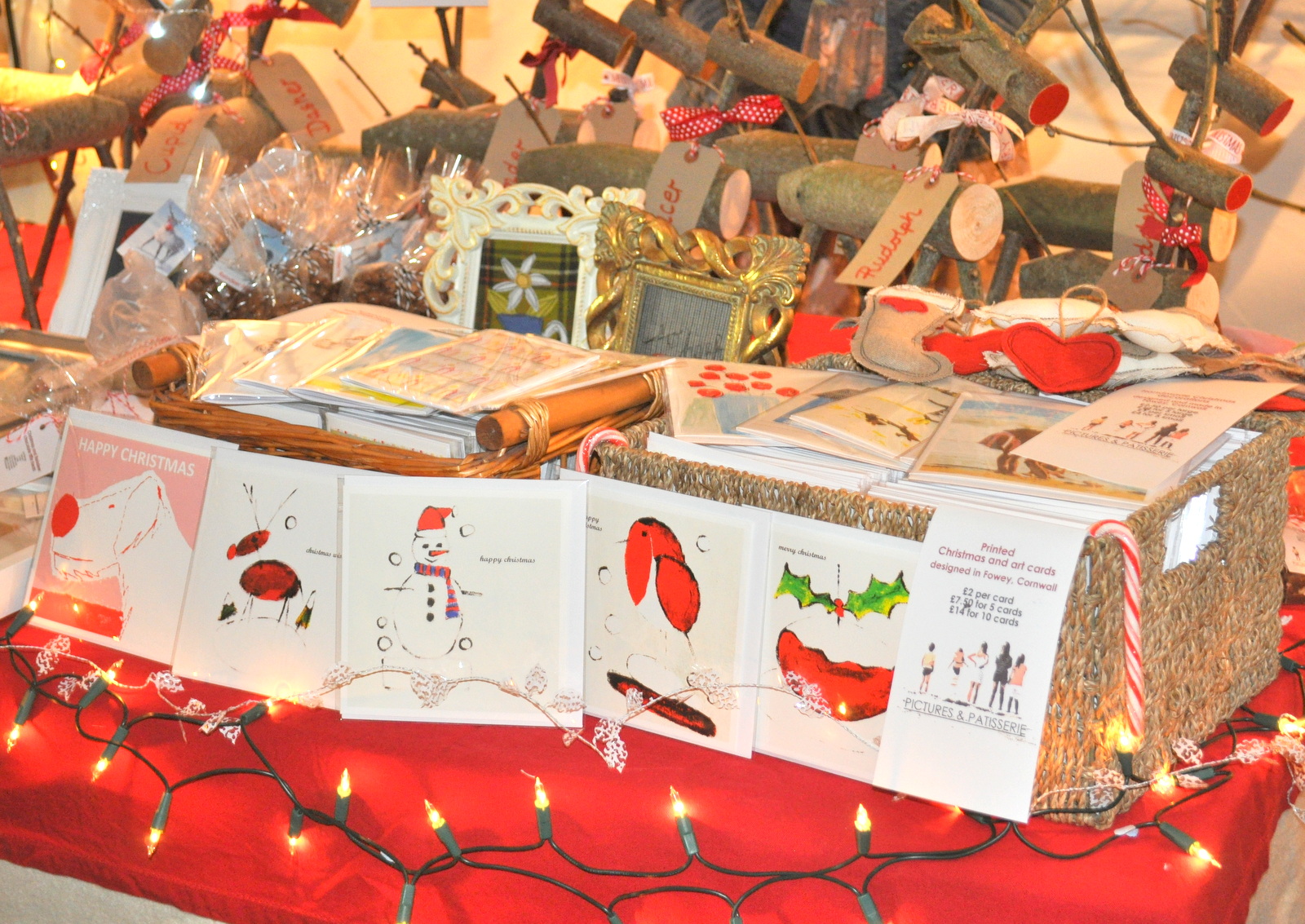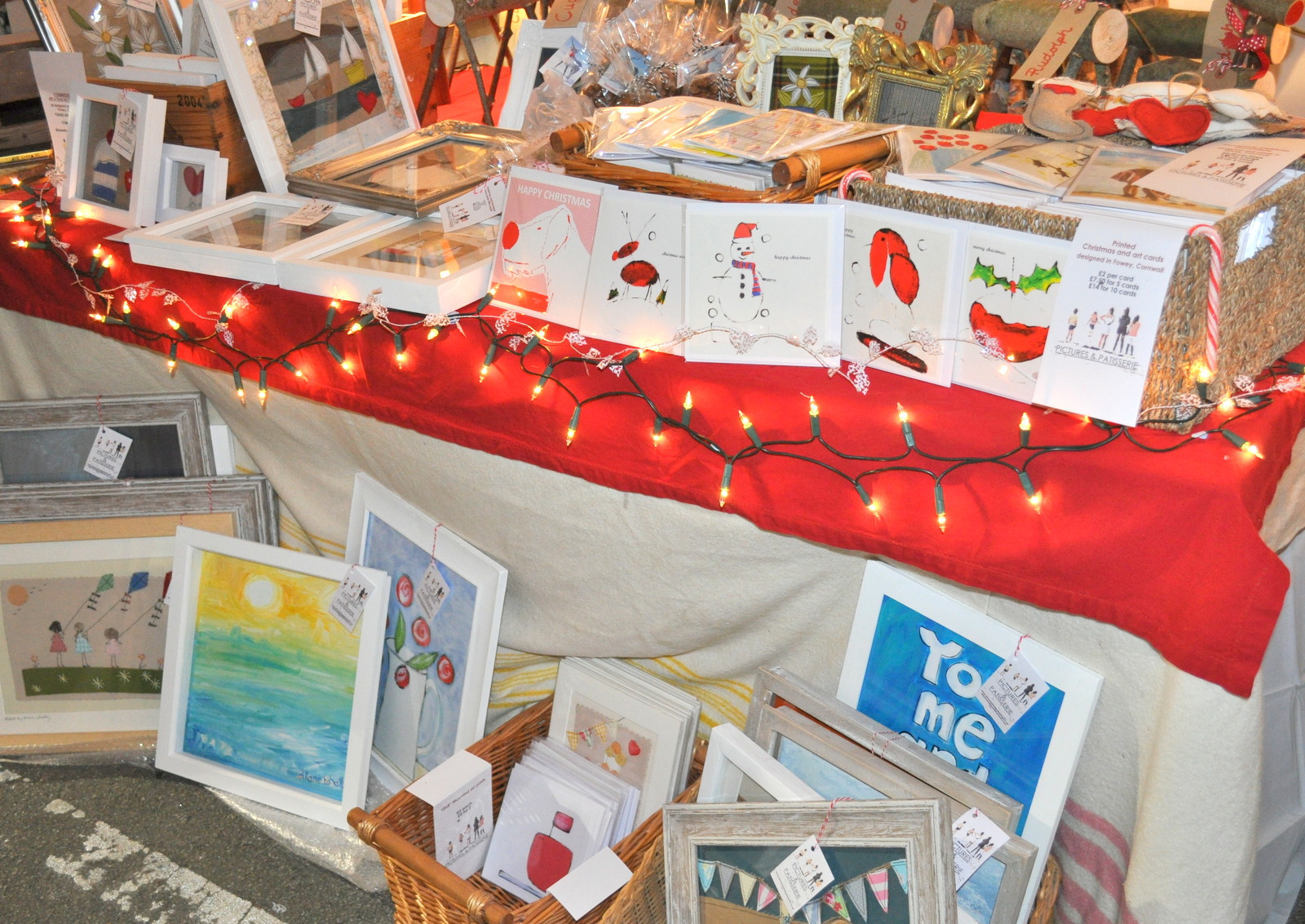 It was so lovely to see so many friendly faces return from last year and all keen to enjoy the great festive spirit. Even the strong winds did not deter and I have heard on the grape vine that it was the best year ever. Fowey Christmas Market just keeps on growing and getting better. Everyone already seems so excited about the 2016 event – the first weekend of December – it will most certainly be in my diary!
I had hoped to share some pictures of the weekend's events with you, but I was so busy on my stall that I never had the opportunity to escape with my camera, so instead I have a few pictures of some of my work that was on show and some of those that were keenly snapped up, along with all of Sally's reindeers and several of her wonderful lampshades.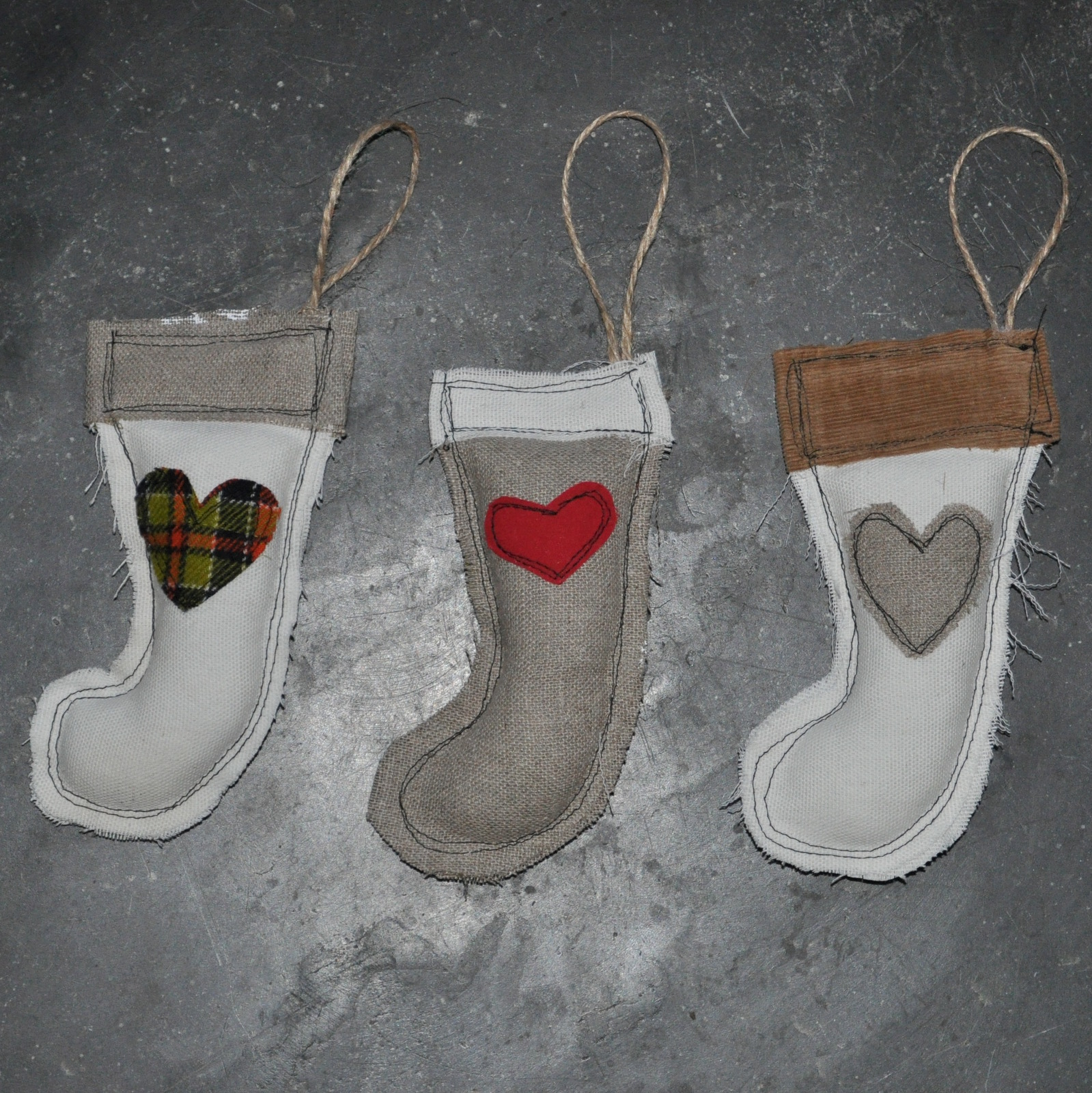 Stockings and tree Christmas tree decorations!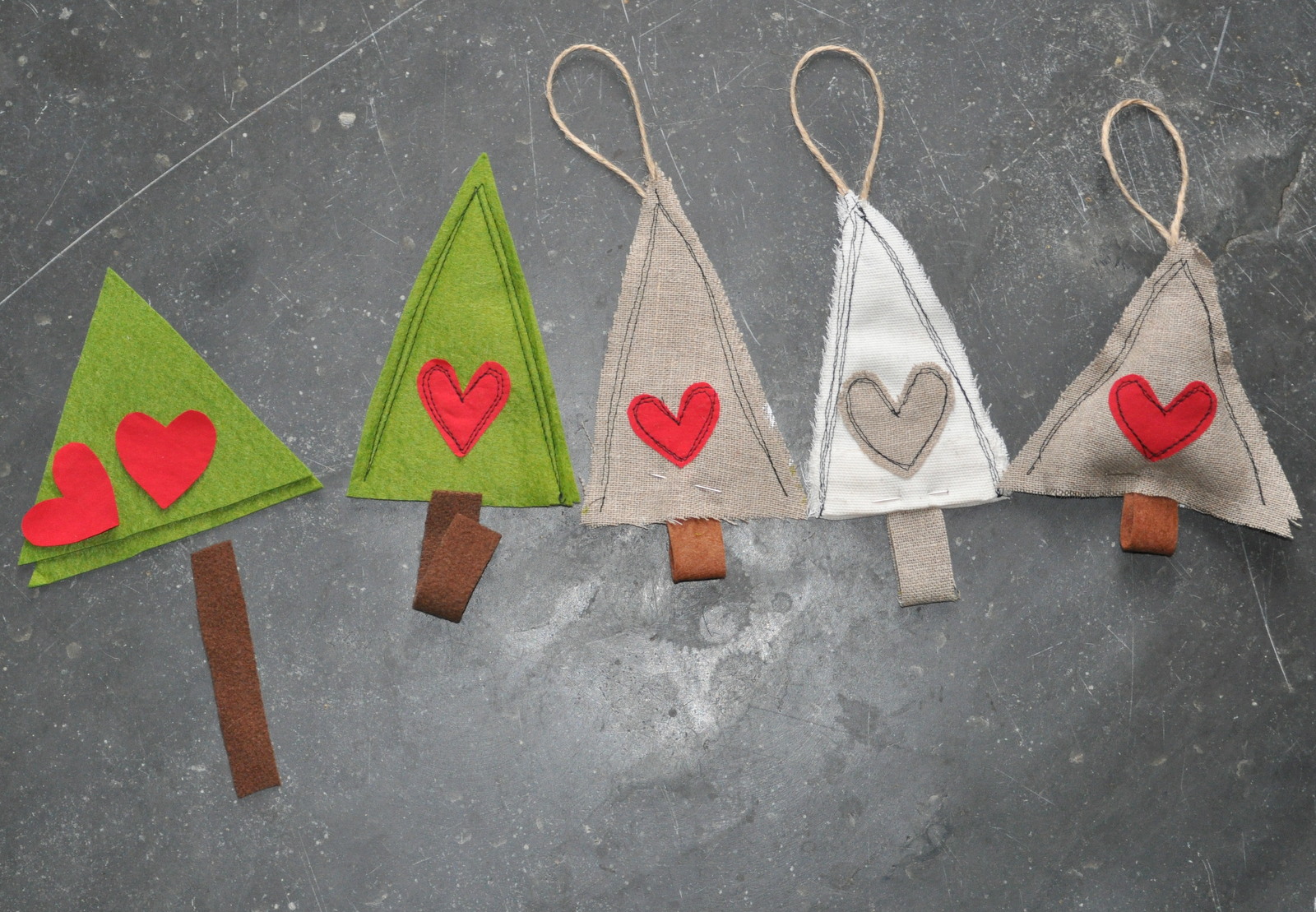 Alongside us in the Webb Street marquee were photographer Susanna Stables, jeweller Sarah Windslade, textile designer Misty and Boo, felt designer Heartfelt; designers: Polkadot Shirley, Windswept Girlie, Ways with Willow, Claire Harris fused glass, Lullabellas handknits, The Strand cakery; Fowey Festival; and cider company Fowey Valley Cider to help along the merry making!
And to finish are a couple of artworks that were not on display at the Fowey Christmas Market but always on display, along with many others, in my studio gallery just outside of Fowey – feel free to message for a viewing.
Christmas begins now!
Diane x
---