Just a few recent artworks by me. And just to let you know that I will be opening a shop here very soon. All the paintings below are acrylic on canvas board. Originals and prints are for sale – until my shop opens please message me from the about page.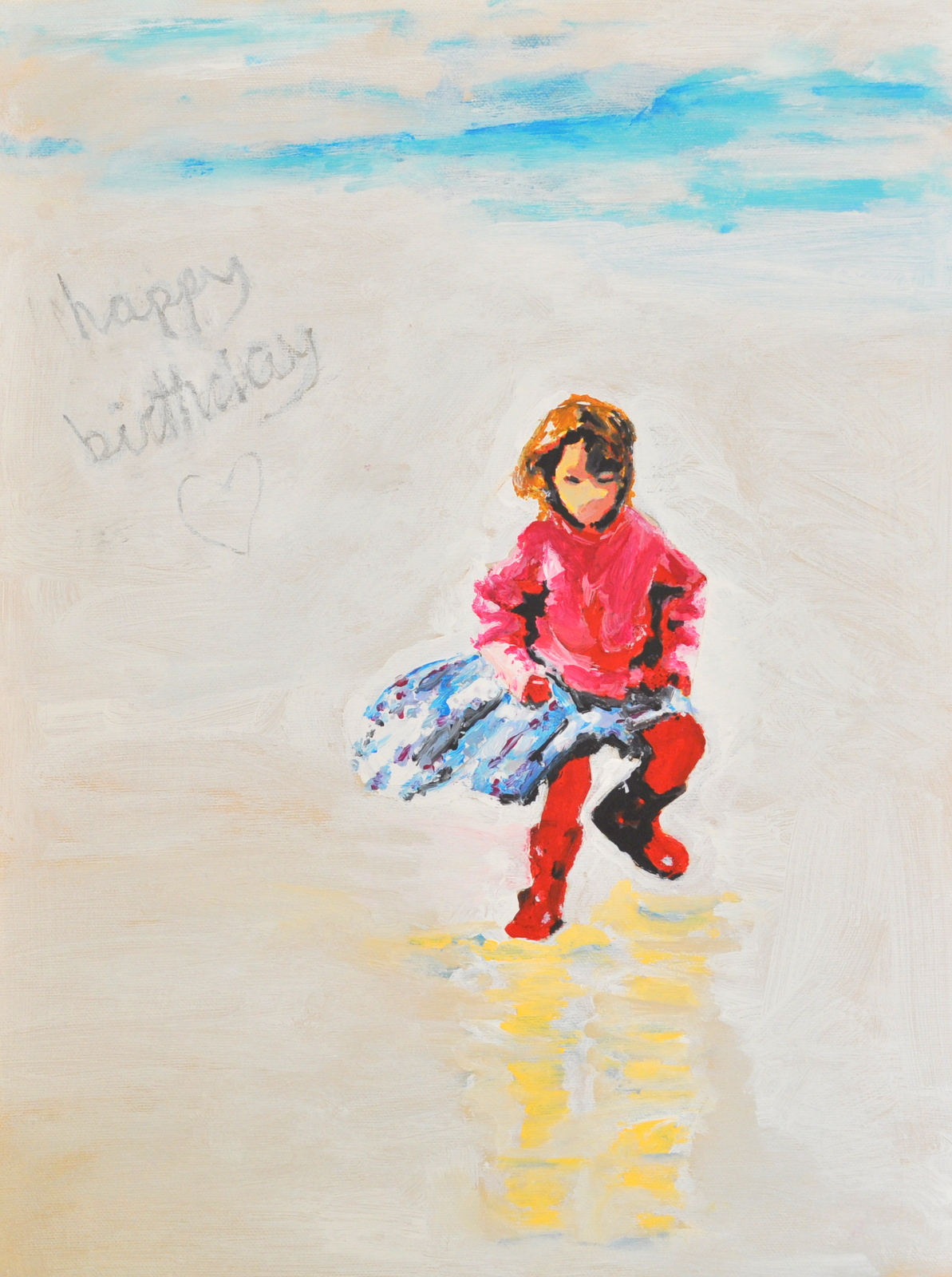 My eldest daughter recently had a birthday and instead of making the usual birthday size card I thought I would paint a birthday picture (12×16* – approx. 30x40cm) from when she was a little younger! And doing what little children enjoy – splashing about in the wet sand on a beach in Cornwall; and from memory, I believe it was the glorious Sennen Cove.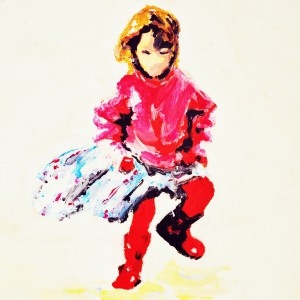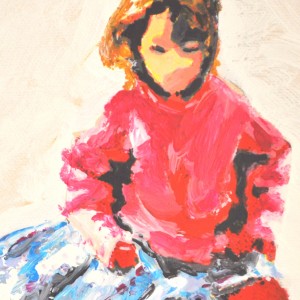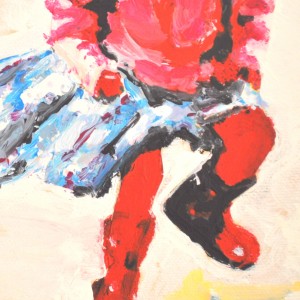 Obviously, the original of this painting will remain with my daughter, but prints are available without the birthday message. I am also very happy to take commissions.
I had some left over paint from my daughter's birthday painting and a vase of flowers close by – and not wanting to waste the paint – I thought I would create a still life.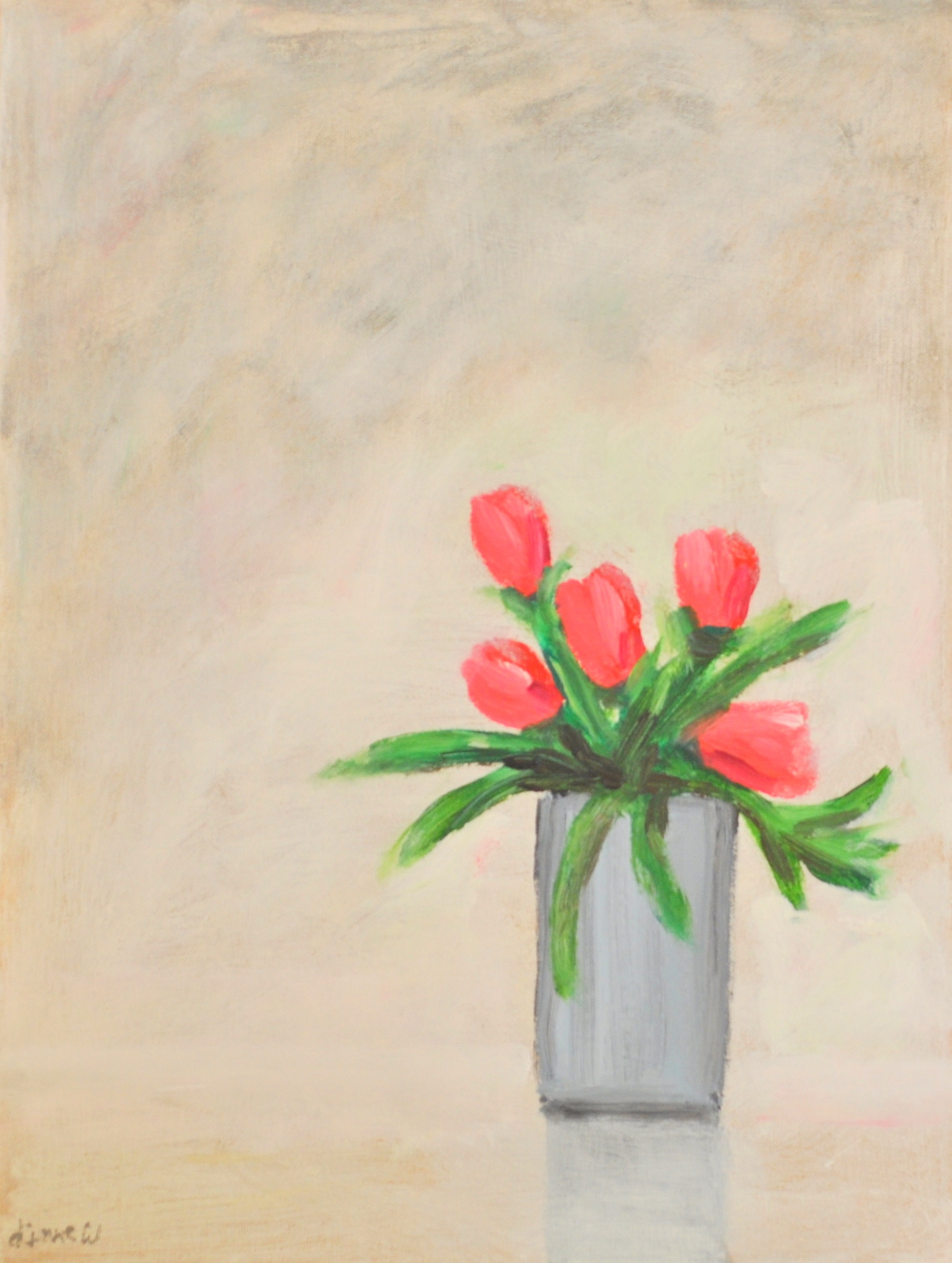 The Blue Vase (12×16* – approx. 30x40cm)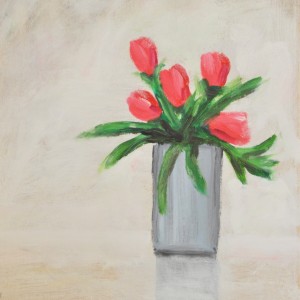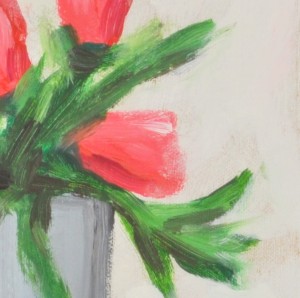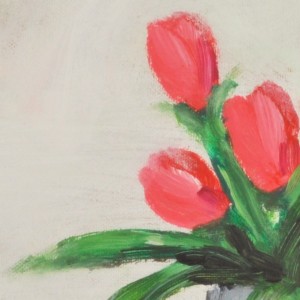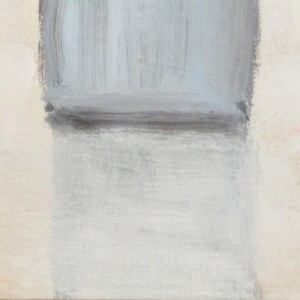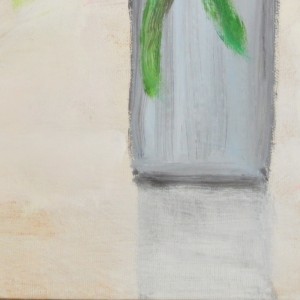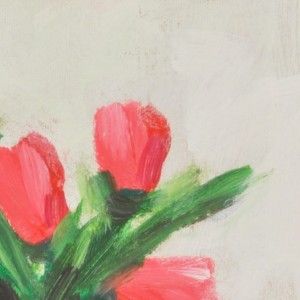 With a little editing I created a very simple image below for wall print and greeting card designs. I used one of the cards recently as a thank you note to a good friend.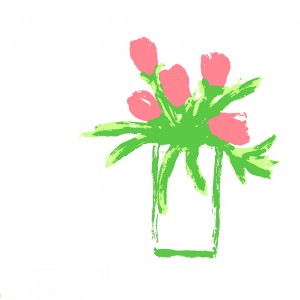 Finally, a little something different. I was so inspired one day to paint an elephant that I did – don't you just love elephants? I had been to Paignton Zoo a couple of years ago and used my elephant photographs for reference.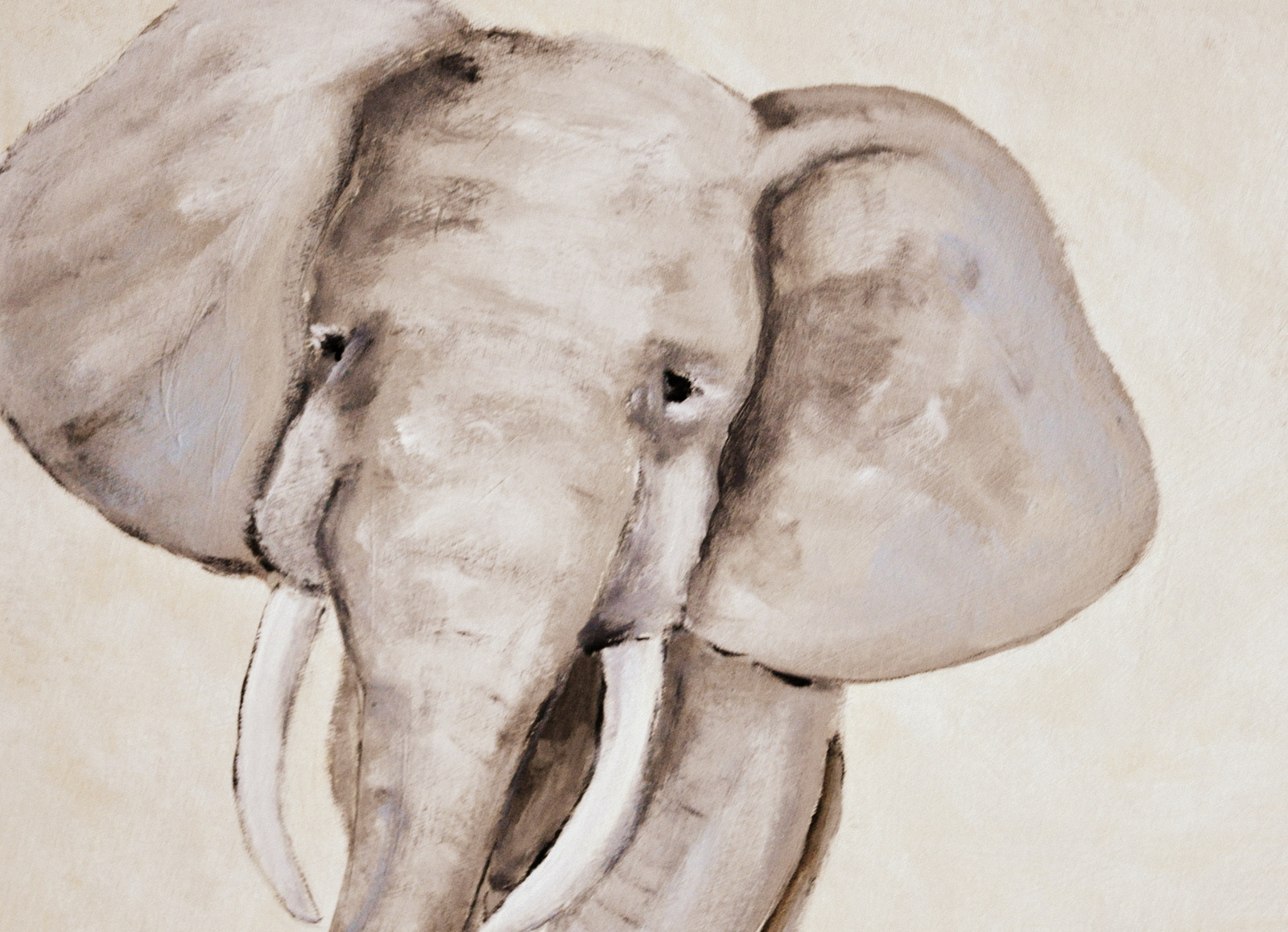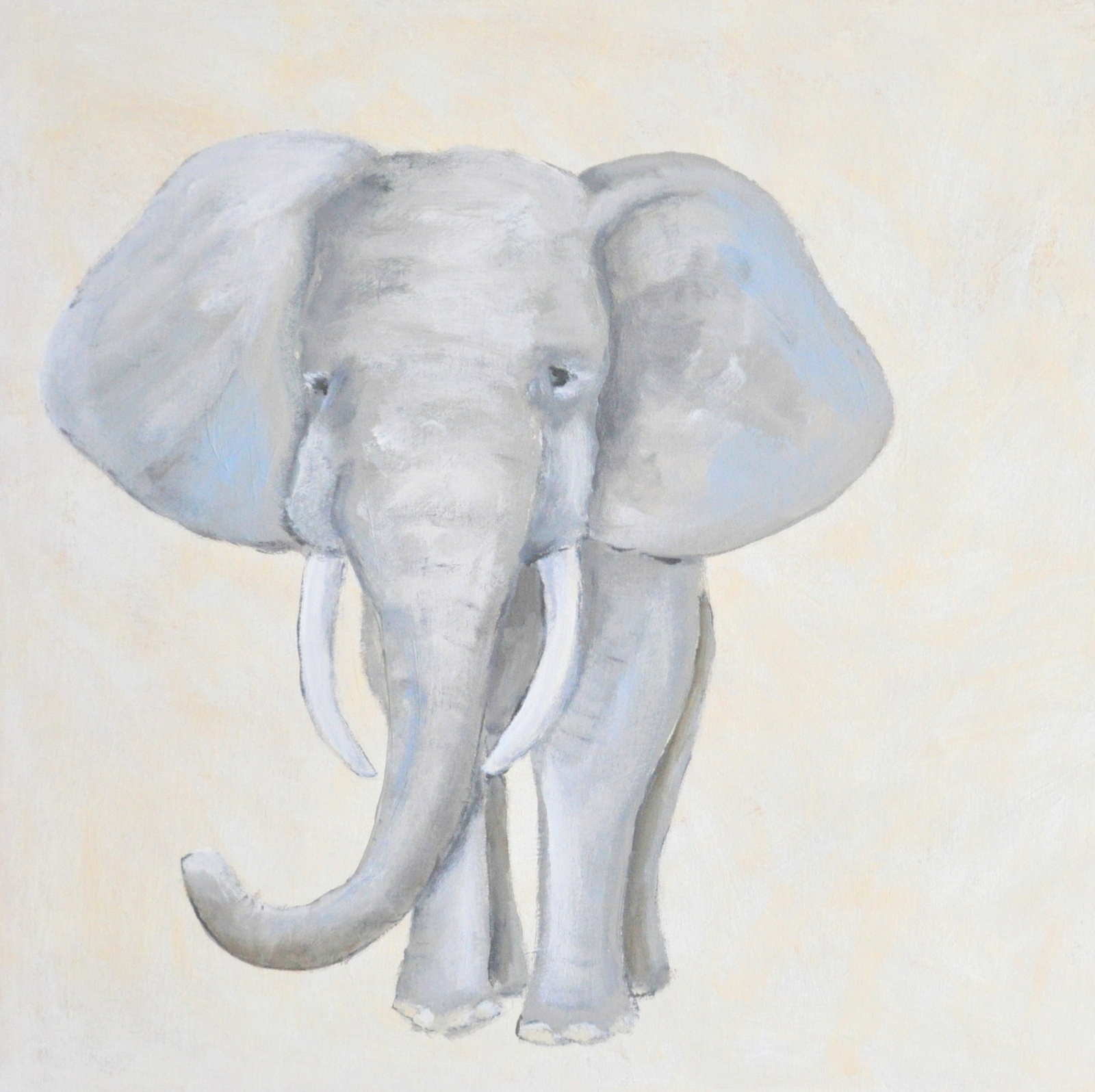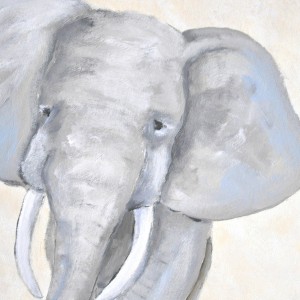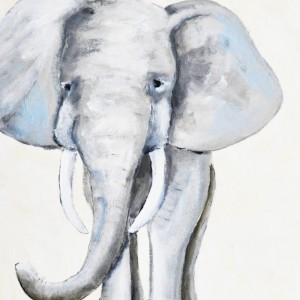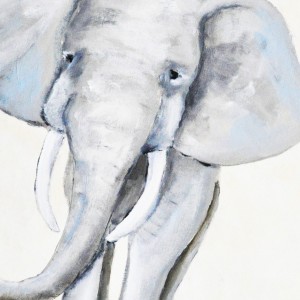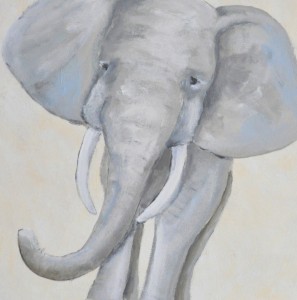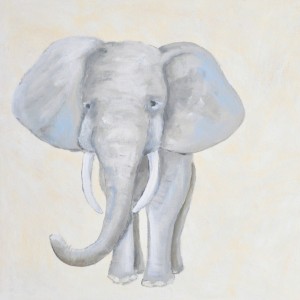 Big Grey (24×20* – 61x52cm) on a creamy/beige background. Various sizes of prints will be available soon from my new online shop – coming very soon!
Diane x
---